Craigs Investment Partners KiwiSaver results show 5-year returns for diversified portfolios are lagging benchmark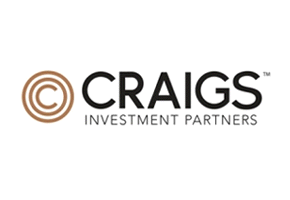 The latest data released for KiwiSaver performance as at June 30, 2013 is from Craig's Investment Partners (Craig's IP). (Our story covering the returns to March 31, 2013 can be found here.)
The June quarter results for Craig's IP portfolios were similar to many other KiwiSaver managers we have reviewed especially where the portfolios consisted of a majority of fixed income or included a meaningful exposure to Australian shares.
Since inception of the various funds, approximately 50% have outperformed their underlying benchmark index.
All of the diversified funds which have been going for a full five years have lagged their benchmarks to varying degrees.
Many of the funds that have been going for a full five years have lagged their benchmarks to varying degrees which could reflect some potential short-comings in either their asset allocation and/or security selection process.
All of the portfolios (diversified and single sector) fell during the month of June with the worst performer being the Australian Equity Fund which was down 4.4%. The decline in this fund was exacerbated by a 2.1% appreciation in the NZ$ versus the A$.
Craig's IP believe the recent weakness in the Australian sharemarket is transitory and has used this as an opportunity to further some of their existing holding in many of the blue chip stocks such as BHP, Westfield and Woolworths to name a few.
The NZ Equity Fund has been one of the best performing funds within the Craig's IP offering. The last twelve months has seen a return of +26.3% and since inception (November 2010) the fund has done +13.4% p.a.
Within this fund the star performer last month was Fisher & Paykel Healthcare with a 10.6% return. During the quarter the manager also invested back into Fonterra and purchased additional shares in Mighty River Power and Vector taking advantage of price retracements. Shares in Chorus were sold on concerns of future headwinds around ultra-fast broadband rollouts and regulatory issues.
Not surprisingly the NZ Fixed Interest Fund came off last month and was flat for the quarter. The trials and tribulations facing fixed interest investments recently have been well documented.
The Manager invested NZ$2.9 mln during June, mostly adding to existing positions. An investment of NZ$1 mln was placed in the new Wellington International Airport 7-year bond which carries a coupon of 5.27% and a BBB+ Standard & Poor's credit rating.
Examining the various diversified portfolio's closely we can see that within the various return breakdowns there is generally quite a high income component. Within the more equity focused portfolios this will be because some of the shares held within the portfolio are chosen for their potential dividend stream as opposed to their growth potential.
Strategies focusing on dividend income are not uncommon and can outperform other more growth oriented strategies from time to time. The dividend income can be used to offset some capital losses when markets are in decline and this helps insulate the portfolio to a degree.
Investors should also be aware that the Craig's IP portfolios are not hedged and therefore could be susceptible to movements in the NZ$ against other currencies and this may improve returns or amplify losses.
Compared to many other KiwiSaver providers, Craig's IP has some of the best monthly and quarterly investors reports but their returns have been below-average which is disappointing for their investors.
Below is a table of the longer term performance of the Craigs IP funds. The return data is before tax and after fees and is as published by the managers. (No adjustments have been made to take into account those additional fees which scheme providers may charge and which are not included in calculating the fund performance. We do make such adjustments, but they will not be included until the full benchmarking is published.)
Craigs IP KiwiSaver Scheme


(30 June 2013)

1 year
(p.a.)
5 year
(p.a.)
Since inception


(1 Oct 2007)


(p.a.)
Conservative Fund
7.1%
5.2%
4.8%
Balanced Fund
12.1%
5.3%
4.4%
Growth Fund
13.9%
5.4%
4.3%
Balanced SRI Fund
13.9%
4.9%
4.8%
Equity Fund
17.2%
n/a
6.3%
Fixed Interest Fund
3.9%
n/a
5.6%
NZ Equity Fund
26.3%
n/a
13.4%
Australian Equity Fund
9.3%
n/a
3.1%
* 5 year returns are not available for all of the funds.
More detailed performance reporting can be found here ».
Craigs IP KiwiSaver Scheme
(30 June 2013)

Cash
(%)
NZ Bonds (%)
Global Bonds
(%)
Property    (%)
NZ & AU  Shares
(%)
Global  Shares
(%)
Alternative Assets
(%)
Conservative Fund
30.6
45.2
 
3.7
13.7
6.8
 
Balanced Fund
9.3
30.2
 
5.5
36.8
18.3
 
Balanced SRI Fund
10.1
27.9
 
7.9
37.2
17.0
 
Growth Fund
8.4
18.0
 
6.1
45.0
22.4
 
NZ Fixed Interest
8.6
91.4
 
 
 
 
 
NZ Equity
2.3
 
 
10.1
87.6
 
 
Australian Equity
8.4
 
 
4.1
87.5
 
 
Equity Fund
6.4
 
 
5.7
58.7
29.2
 
Note: due to rounding the numbers may not add up to 100%.