Milford closes one big flagship fund to new investors, launches another one with different mandate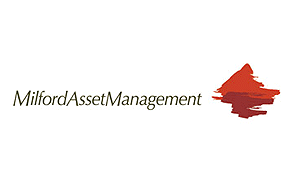 Investors in the highly successful Milford Active Growth Fund (not a KiwiSaver fund) have received a letter from the manager advising of the pending closure of the fund to new investors.
The flagship Active Growth Fund is a victim of its own success.
With NZ$620 mln under management as at August 31, there were concerns the fund was becoming too big for the local market and that performance would suffer as a result.
Portfolio Manager Brian Gaynor was quoted as saying "the problem is our domestic sharemarket is very small and you've got to be careful you don't become too big for the market."
Milford have been quick to point out that the KiwiSaver Fund of the same name will remain operational and continue to take money from new investors.
Other fund managers will be likely to experience similar issues with Gaynor stating the rate of funds growth is exceeding the growth of the market.
As one door closes another opens with investors having the opportunity to invest into a new Milford offering - The Milford Dynamic Fund. It is expected the new fund will be launched on October 1.
The new fund will primarily invest in small to medium sized companies within Australasia. William Curtayne, who has a successful track record of investing in small to mid cap companies via the Active Growth Fund will be responsible for the Dynamic Fund.
The objective of the Dynamic Fund will be to out perform the ASX Small Industrial Accumulation Index and the minimum investment is NZ$10,000. The Manger's mandate also allows for investments in large Australasian companies, global equities, fixed interest investments, pooled investments, derivatives, commodities and cash. The Fund can borrow up to 25% of the value of the Fund, may short-sell securities, use derivative products and utilise active currency management.
The ongoing investment management fee is 1.35% p.a. Additionally 15% of the performance of the Dynamic Fund (after deducting the capped management fee) above the investment objective is potentially payable to Milford (additional detail in on pages 24 and 25 of the investment statement).
For existing investors who have questions regarding the closure of the Active Growth Fund they can contact Milford directly either via email at info@milfordasset.com, visit the website at milfordasset.com or call 0800 662 346.
Updated to include additional information on the investment mandate and fee structure.