Craig Simpson contemplates how much a young New Zealander will need to have saved to retire comfortably and suggests reviewing your KiwiSaver strategy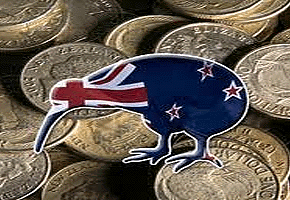 By Craig Simpson
The recent publication of the NZ Super Fund returns of just on 26% for the past 12 months and a report from research house Morningstar that growth funds have returned on average 10% per annum for the past five years should have many young (i.e. those under 25) KiwiSaver investors questioning whether they are in the right strategy.
For the past four years share markets globally have been in recovery mode after being savaged by the Global Financial Crisis (GFC).
For those who have been brave enough to keep to their long term growth (or equity heavy) strategy in place and have resisted switching to a more conservative strategy, they are starting to reap the benefits for being committed.
As has been reported on many occasions, there is too much invested in default or conservative funds. Default funds for example are meant to be a stop gap between when the KiwiSaver account is established and when the investor makes an active decision as to where they want to invest their funds.
It would be fair to say there are too many New Zealanders who are not taking an active interest in their retirement savings.
It amazes me that for someone with 40 years to retirement (assuming retirement is 65) would actively chose to be in a default fund and accept returns which on average are unlikely to provide little more than a term deposit.
When you are young this is when you should be taking more risk.
Let's face it, making a financial mistake at 25 is nowhere near as disastrous as making the same mistake at 60.
For those of us under 45 we are unlikely to be eligible for any superannuation or retirement support from the Government which matches current entitlements. With this in mind it is important to try and grow your capital over time so you have a decent nest egg when you retire.
Gone are the days where $500,000 or $600,000 was enough to retire on and you could draw down your capital each year until age 90 (or beyond).
Nowdays a comfortable level of income in retirement will require a lump sum of around $2 million to be available upon retirement.
Why $2 million? If for a moment we assume you have 25 years in retirement (age 65 to 90) this sum would provide you with an inflation adjusted income (assumed 2.5% annual inflation) before tax of approximately $75,000 per annum. Another key input in my calculation is that the average return received over the drawdown period is 2.5% p.a. - a very conservative return I am sure you will agree.
This level of drawings may seem pretty excessive now, but for those who are 25 today and who have the prospects of well-paying jobs this may appear like chump change.
Another way of looking at the level of income required to provide a comfortable lifestyle in retirement is to take 75% of your last 5 years income just prior to retirement. This is an especially good methodology for those with 10 years or so to retire and provides a bit of a reality check.
But back to our person who is 25 year old today and who starts with nothing, who manages to save $5,000 per annum including any external contributions. The average return on an after tax and fees basis needed to reach $2 million is approximately 9.75%. Some KiwiSaver growth funds last year returned over 20% before tax and after fees so if you had of invested in one of these funds you have a buffer on your target for the coming year.
Obviously this investor could save more over time but as we know often we put off doing the hard things and buy houses, go on holidays and generally enjoy ourselves. In all likelihood an investor will not get to the magic $2 million mark if they are stuck in a default or overly conservative fund.
Those facing retirement sooner rather than later are left with some hard choices on how much income they are prepared to live on in retirement. How much are you prepared to sacrifice in retirement, a time where you are meant to relax and reap the rewards of your hard work over many years?. For some this will mean no new car, keeping the old whiteware or TV, or maybe not being able to visit the grandchildren overseas.
Before you go and switch to the most aggressive strategy you can possibly find, a word of caution.
Never chase returns, as invariably last year's winner is this year's loser.
Formulate a long term plan, be disciplined and review your plans regularly to take into account any curve balls life throws your way.
Finally if you need help or have any concerns about how you are going to meet your goals, do yourself a favour and get advice from a qualified adviser.