Nick Smith says Hobsonville Point asked for even bigger price hikes for 'affordable' homes; says may have to hike KiwiSaver HomeStart subsidy threshold of NZ$550,000 within a year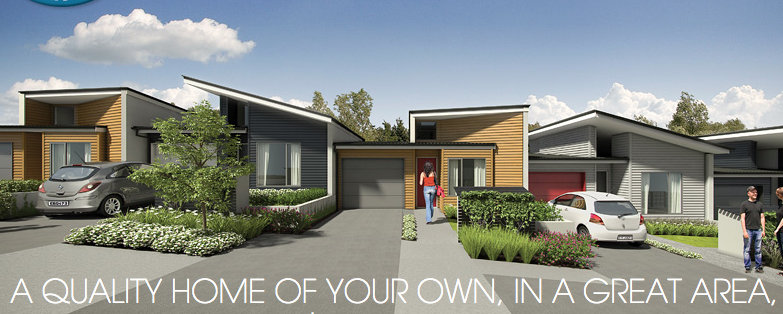 By Bernard Hickey
The Government's flagship development for new affordable homes in Auckland has increased its prices by as much as 13.4% to NZ$550,000, but had wanted to increase its prices by even more, Housing Minister Nick Smith said.
Smith said Cabinet had agreed to a range of prices set by the Hobsonville Point development in North West Auckland three years ago and had to approve the price increases.
"They wanted to increase the first band (from NZ$400,000) up to NZ$460,000. We pulled them back to NZ$450,000," Smith told reporters. This first band is for one bedroom homes.
"The second category they wanted to go up to NZ$522,000 (from NZ$450,000). We pulled them back to $500,000. And on the third category we were happy to have that sit at NZ$550,000 (up from NZ$485,000) because that aligned with the new HomeStart initiative," Smith said, adding the agreed increases averaged 4% per year over the three years. The second category is for two bedroom homes and the third for two/three bedroom homes.
Smith said the Government had always expected that prices would rise with the construction price index.
Smith said the Hobsonville homes were "very much in the affordable range."
"The issue for the government is again around supply. If we do not enable the Hobsonville company to be able to have realistic price points relative to the construction cost we risk the momentum of the project and bringing those 3,000 houses onstream as quickly as possible is very important," Smith said.
The revamped KiwiSaver HomeStart subsidy was available from April 1 for first home buyers buying new homes worth no more than NZ$550,000.
Smith was then asked if a home costing 10 times an average income was afforable.
"A family on an average income in Auckland whose only savings is through the Kiwisaver scheme will, after a period of five years, be able to secure NZ$55,000 with their HomeStart grant, be eligible for a Welcome Home loan and be able to get into one of those properties," he said.
This would imply anyone buying a NZ$550,000 home would have to borrow NZ$495,000 or more than 6.3 times the disposable income of a young couple in Auckland West. They would be spending 35% of their disposable income on interest costs alone on such a mortgage.
Smith admitted it was more difficult for a first home byer wanting to get into the market now.
Smith agreed that the Government would have to look at increasing its NZ$550,000 Home Start threshold within the next year.
"We will monitor those numbers and if we think those thresholds need to be adjusted because it is acting as a barrier to first home owners being able to get a home, we will look at that then. We are not planning to do so until at least after a year," he said.
The scheme started on April 1.