How can we marry KiwiSaver funds looking for yield with Government infrastructure projects looking for funding?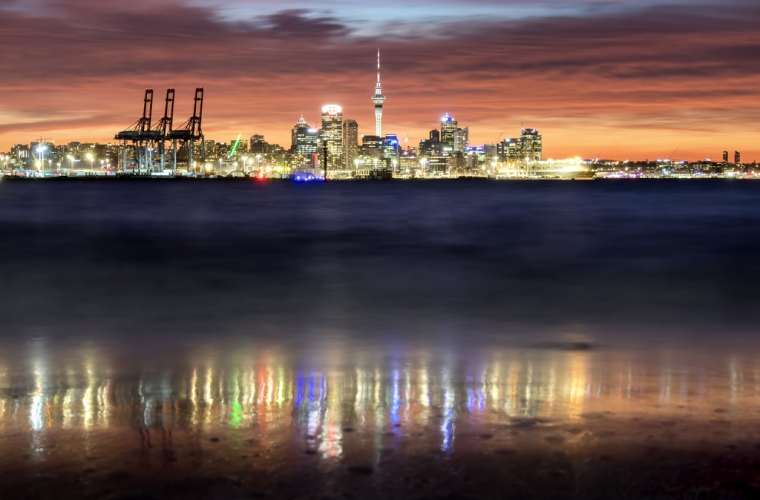 The Government has committed to reducing its debt as a portion of economic growth at a time the country faces an infrastructure deficit.
It can get around its budget rules by loading up Crown agents like Housing New Zealand with debt. Yet the usefulness of this "clever accounting" is arguably limited as it undermines the fiscally prudent image the Government's trying to portray.  
So, where else can it turn to for funding that it can leave off its books? KiwiSaver.  
The value of KiwiSaver funds under management sits at around $50 billion and is expected to rise to $70 billion by 2020, according to Treasury.
Speaking at the Financial Services Council's conference last week, Finance Minister Grant Robertson said his challenge was to package up infrastructure investment opportunities so they provide competitive returns and are attractive to fund managers.
He specifically highlighted opportunities around the development of transport and urban infrastructure between Auckland, Hamilton and Tauranga.
Yet the concept is in its infancy, with neither Robertson nor Infrastructure Minister Shane Jones able to produce concrete pieces of work on it yet.
Vacant space
So interest.co.nz asked investors what they'd be looking for if the Government presented them with an infrastructure investment opportunity.
What advice do they give the Government, as it considers how to marry up KiwiSaver funds looking for yield with infrastructure projects looking for funding?
Summer KiwiSaver Investment Committee Chair, Martin Hawes, believes the market would welcome a well-structured infrastructure investment opportunity.
He references Morningstar data that shows just under 10% of KiwiSaver funds are invested in New Zealand equities (excluding property).  
If in the next two years this portion is maintained, the value of funds under management increases by $20 billion and the NZX continues to fail to grow its listings - this leaves a lot of additional capital looking for a home locally.
A fundamental mismatch
Turning to the practicalities of the idea, Milford Head of Investments, Brian Gaynor, says the challenge is that infrastructure investments go for 10, 20, 30 years, but KiwiSaver members don't lock their money in to investments for this length of time.
While members can't withdraw their money until they're 65, they can switch funds whenever they want, or make withdrawals for a first home or due to hardship.
Gaynor says this is a "fundamental mismatch".
"I don't think the Government's worked out exactly how we're going to get around this issue."
Liquidity, transparent pricing, diversification
Hawes however sees KiwiSaver investments as more long-term, but like Gaynor emphasises the need for liquidity.
"It would be very difficult for a KiwiSaver fund to simply buy into a toll bridge for example, because how do you get out of that?" he says.
"You can have a little bit of illiquid investment in a KiwiSaver fund, but not too much."
Therefore both he and Gaynor say the Government's infrastructure investment fund would have to close-end, meaning investors could only get their money out if they sell their share to someone else.
Like other close-end funds, it should be listed on the stock market to ensure pricing is transparent.
"The problem with private equity and private infrastructure is that because it doesn't get bought and sold every day, you don't know what value it is," Hawes says.
Hawes and Gaynor say the fund would be more attractive if it bundled several projects.
Hawes summarises: "Summer KiwiSaver has an allocation to property, to real estate, but we wouldn't go out and buy one building, partly because you don't get diversification and partly because you don't know what value the building is.
"Whereas if you buy a listed property vehicle, it has diversification (so there are a bunch of different properties in that fund) and also it's traded every day so you know the value of the units of the shares."
Hawes says the challenge for the Government will be gathering enough projects to ensure this diversity.
This is particularly the case if it sticks to its line to limit private investment to transport infrastructure, and not schools, hospitals, prisons and so on.
Super Fund big enough to invest direct
Hawes maintains the Government could also open the fund to wholesale investors like the New Zealand Super Fund and ACC. He says the world is hungry for yield and sees infrastructure as an opportunity to provide good cash flow.
However the Super Fund's Head of NZ Direct Investment, Will Goodwin, says the Fund is big enough and has the partners to invest in infrastructure projects direct. 
"Why would I pay a manager in the middle to go and do what I can do?"
For example the Fund has proposed to assess the viability of partnering with the Canadian fund manager responsible for delivering Montreal's 67km light rail network, CDPQ Infra, and leading a consortium to fund the Auckland Light Rail Project.
Collaborating to create scale
Yet Goodwin says the Fund could be keen to help develop a vessel it could invest alongside, similar to Australia's IFM Investment Partners.
IFM was set up by pension fund owners about 20 years ago to create an investor-owned fund manager. Today it has 27 superannuation fund shareholders, 310 institutional investors and A$107 billion of funds under management.
Its portfolio is split between four asset classes – infrastructure (45%), debt (28%), listed equities (25%) and private equity (2%).
Asked why the likes of AMP, ANZ, Milford, and Summer KiwiSaver would bother joining forces to set something like this up, Goodwin says the Government has created white space which capital can come and take advantage of.
"There's tens of billions of dollars of opportunity for us to invest. How do we aggregate together to offer sufficient scale to be able to participate in that opportunity?"
Goodwin says fund managers would also benefit from being the owners of the fund.
Yet he says it would need to bring in foreign capability: "You'd need to have very skilled, dedicated specialists who can then help deploy that capital."
PPP expertise there
Tim Brown, who holds a senior position at Morrison & Co - the asset manager behind a number of New Zealand's public private partnerships (PPPs), as well as Infratil, which invests in infrastructure businesses like Trustpower - agrees scale is vital.
He says there needs to be some sort of overarching vehicle with a big pool of assets that can issue debt and equity.
He points to the New Zealand Social Infrastructure Fund. Established by Morrison and Co and Craigs Investment Partners, it essentially enables New Zealand investors to invest in PPPs.
While the previous National Government was slow to get the PPP model off the ground when it first came into power, Brown says it's now there and ready to be used.
He doesn't believe he has a chance of twisting the Government's arm to open the PPP model back up to social infrastructure, but hopes "they themselves might arrive at an understanding that this is a smart thing to do".
"The critical thing about anything that's complicated is it becomes a lot cheaper and a lot simpler and a lot faster the more times you've done it," Brown says, noting a whopping $3 million was spent on documentation building one of the first PPP schools worth $100 million.
"The more you can use the cookie cutter, the cheaper, the faster and the better it will be. If you want to reinvent the wheel, then everyone has to learn and it's going to take time and it's going to cost a lot of dough."