Kiwi businessman and NZ Initiative director Stephen Jennings says claims he benefited from Kremlin abuses of the market system and the rule of law are misconceived and vexatious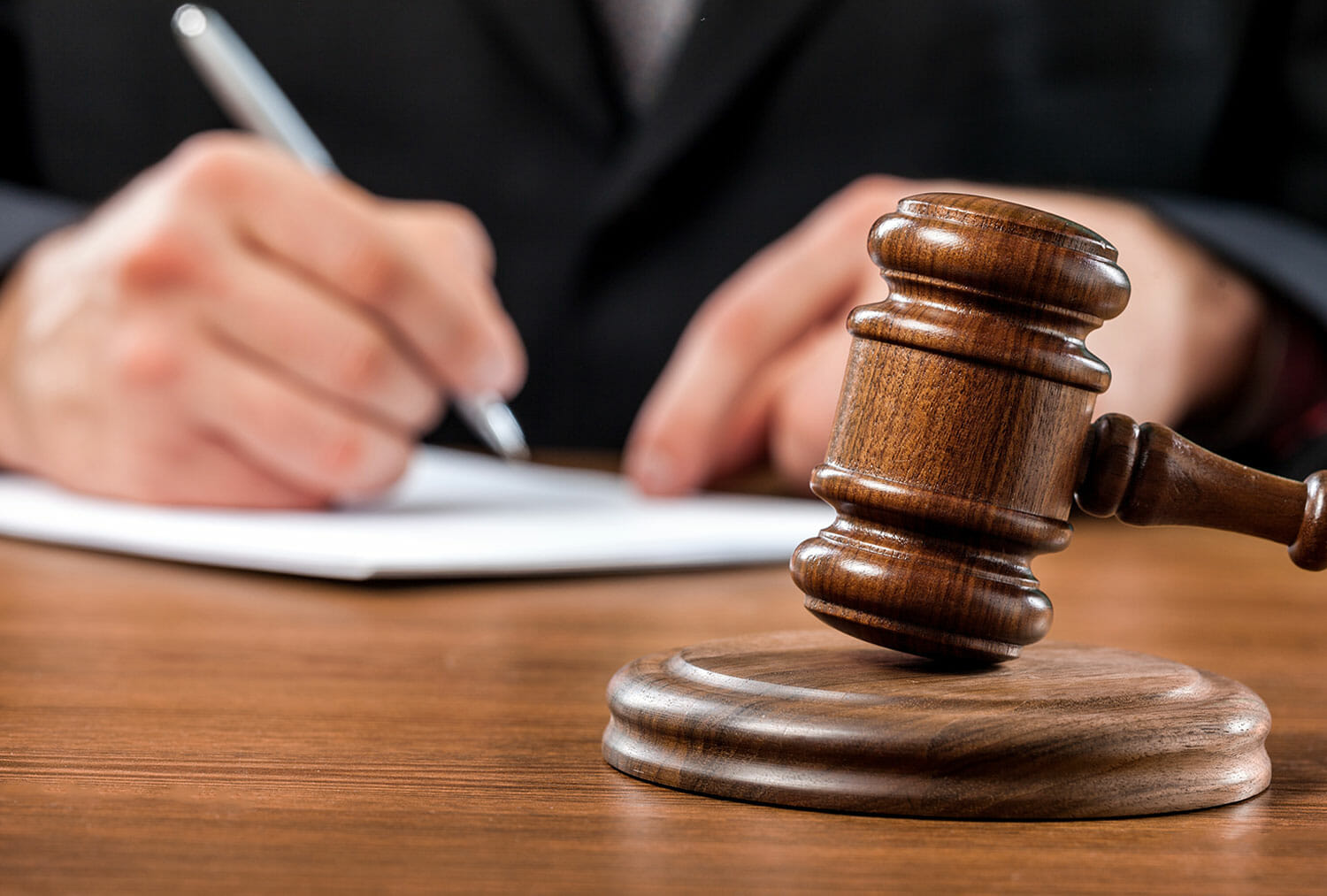 By Gareth Vaughan
The New Zealand businessman Stephen Jennings, a board member of think tank the New Zealand Initiative and writer of the foreword to ACT Party leader David Seymour's book, is a defendant in a London court case that alleges he and others benefited financially from close ties to the Government of Russian President Vladimir Putin. 
The case dates back to Jennings' days in Russia in the noughties with investment firm Renaissance Group, where he was co-founder and CEO. Jennings is one of five defendants alleged to have sought to benefit from Kremlin abuses of the market system and the rule of law when Yukos Oil Company was broken up.
Jennings denies the allegations and is defending the claim. Interest.co.nz has obtained a statement of claim for the London case, plus a statement of defence from Jennings.  The defence document filed on Jennings' behalf labels the claim against him as "misconceived and vexatious." A lawyer for Jennings says, with the case in court, Jennings won't comment to the media at this stage. He says the current proceeding is a commercial claim for the recovery of expenses incurred by the claimants in earlier litigation, which was ultimately unsuccessful.
The London lawsuit was brought by entities representing Yukos' former shareholders. They say they have incurred costs and expenses from investigations and previous legal proceedings, largely in the Netherlands, and have lost investment income due to wrongdoing by the defendants. They are seeking damages and interest valued in the tens of millions of dollars, plus further or other relief that may be appropriate. 
Jennings appears to have an interest in engaging in NZ public policy debate. Last September the NZ Initiative announced Jennings was joining its board of directors. The announcement described Jennings as CEO and founder of Africa's largest urban development company, Rendeavour, describing the Taranaki-born Jennings as a visionary international business leader who has lived and worked in emerging markets for more than 20 years. It made no specific mention of his time in Russia. 
The NZ Initiative describes itself as NZ's leading think tank and says its mission is to help create a competitive, open and dynamic economy and a free, prosperous, fair, and cohesive society. In relation to the London court case, the NZ Initiative is standing by Jennings.
"The New Zealand Initiative is aware of Stephen Jennings previous entrepreneurial activities in Russia. Stephen has publicly declared he refutes any allegation that seeks to link him to any sort of malpractice, and we have not seen any indication to the contrary," NZ Initiative chairman Roger Partridge says.
Jennings also dipped into NZ public policy debate by writing the foreword for David Seymour's book 'Own Your Future, a Liberal Vision for New Zealand in 2017'. Seymour, via a spokesman, says he can't comment on any court proceedings brought against Jennings.
"While I have only met him once, I have found him to be enormously impressive and am proud that he wrote the foreword to my book," says Seymour.
Jennings moved to Moscow in 1993 to become co-head of investment bank Credit Suisse First Boston for Russia and the Commonwealth of Independent States. In 1995, alongside one of the other defendants in the London case Richard Andrew Deitz and others, Jennings co-founded Renaissance Group, or RenGroup.
Jennings was CEO and a substantial shareholder of RenGroup, and the chairman of the group's Renaissance Partners investment committee. RenCap was RenGroup's investment bank. Jennings was CEO of RenCap from 1998 to November 2012, and CEO of RenGroup from 1998 until January 2013.
Appearing on TVNZ's Q&A programme in July 2016, Jennings discussed globalisation, New Zealand's low productivity growth and education system, Brexit, the rise of Donald Trump and other economic and political issues. TVNZ noted he worked at Treasury in the 1980s, and had been known as the Kiwi Oligarch when in Russia.
Allegations of a rigged auction
The claimants say that from about December 2003 Yukos Oil and its subsidiaries were the subject of a politically motivated campaign. They say this was pursued in retaliation to the political opposition of Yukos Oil's then principal shareholder, Mikhail Khodorkovsky, to Putin and his government. It had the intention, they say, of securing the renationalisation of the strategically important assets of Yukos Oil irrespective of the absence of any proper legal basis for doing so.
They claim the campaign included Yukos Oil being subjected to unlawful and unjustified tax assessments in such large amounts and enforced in such a manner, that Yukos Oil was unable to pay. In March 2006 the plaintiffs say a syndicate of foreign banks led by Societe Generale filed a bankruptcy petition against Yukos Oil at a Moscow court. This was done at the behest of Rosneft, a Russian state owned and controlled oil company.
In August 2006 Yukos Oil was declared bankrupt. Following this Yukos Oil's assets were "purportedly auctioned" by the Russian Federal Property Fund between March and August 2007. Yukos Oil's shareholding in Yukos Finance, which was incorporated under Dutch law, constituted 'lot 19' in the auctions. Yukos Finance was the indirect owner of about US$1.5 billion in cash principally from the sale of a stake in a Lithuanian oil refinery, and a 49% stake in Transpetrol A.S., a company "organised under the laws of the Slovak republic" that owned and operated part of an oil pipeline from Russia to Slovakia and beyond.
The only participants in the 'lot 19' auction were Promneftstroy, which was incorporated at the instigation of Rosneft and owned by a Rosneft subsidiary, and Versar, a Russian incorporated shell company incorporated under Russian laws that had participated unsuccessfully in Yukos Oil bankruptcy auctions.
The lot 19 auction was held on August 15, 2007. As the claimants put it, Promneftstroy "purportedly won" the auction with a bid in Russian rubles equivalent at the time to about US$309.9 million. The claimants argue that Versar was not a genuine competitor but was used by or on behalf of Rosneft to create the false appearance of competition, whilst ensuring the auction concluded with a pre-determined result.
Renaissance Group joined a consortium to bid in the Yukos Finance auction through Promneftstroy, the consortium's subsidiary, Jennings' defence says.
The claimants say the defendants "caused or facilitated" the participation of Promneftstroy in the lot 19 auction, "knowing or intending that" despite its appearance as a genuine competition between independent bidders, it had been pre-determined that Promneftstroy would "purportedly" win the auction at a pre-agreed price.
The claimants say the consortium referred to the Yukos Finance investment opportunity as "Project Surplus" and "Project Big Easy," with an investment memorandum saying the essence of the opportunity was that Yukos Finance had an expected surplus of liquid cash reserves over liabilities of approximately US$480 million on a conservative basis and US$650 million on an upside scenario. They go on to claim that for the defendants the opportunity to participate in the Yukos Finance auction "and be the likely winner," had largely arisen "due to very close relationships that certain [RenCap] individuals enjoy with the Kremlin."
The claimants say RenCap lawyer Robert Reid recorded in the investment memorandum that certain RenCap individuals enjoyed "very close relationships … with the Kremlin." Jennings was separately identified as a person who was able to check the "Kremlin's reaction" to a proposed bid.
Jennings 'not aware of any such pre-agreement'
Jennings' defence says he had no direct involvement in the preparations for the auction. And even if the auction was pre-determined, the claimants have failed to identify any evidence that Jennings knew or intended that the auction would be pre-determined.
"Mr Jennings had no such knowledge," his defence says.
The defence goes on to say Jennings' role was primarily considering the investment opportunity in principle, and approving RenGroup's participation in the consortium, alongside the rest of the Renaissance Partners investment committee on August 14, 2007. 
"Mr Jennings was not aware of any such 'pre-agreement' or any attempts to reach such a 'pre-agreement. Mr Jennings would not have proposed or endorsed any such attempts, had he been aware of any."
Jennings' defence acknowledges "certain individuals" at RenGroup had good relationships with the Russian government and individuals within it. This, it says, was only natural given RenGroup's status as the leading investment banking group in Russia at that time. It also notes internal RenGroup emails referred to by the claimants, saying these must have been obtained illegally.
"Further and in any event, even if the auction was 'pre-determined,' the claimants have not articulated any reason why such an agreement would necessarily be unlawful under Russian law. Even if Mr Jennings had committed any wrongful acts in connection with the auction, which is denied, he would in any event have been acting at all times in the course of his employment. He therefore cannot be personally liable to the claimants as a matter of Russian law," Jennings' defence says.
"The claim has been brought long after the expiry of the applicable (3-year) limitation period under Russian law and is accordingly statute-barred."
"Accordingly, the claim against Mr Jennings has no real prospect of success and/or discloses no reasonable grounds for bringing the proceedings and/or is an abuse of process and is liable to be struck out or summarily dismissed," Jennings' defence says.
On top of denying Jennings committed any wrongdoing, his defence document also denies the claimants have incurred any costs or expenses as a result of any wrongdoing by Jennings.
The full list of claimants is Yukos Finance B.V., Yukos International UK B.V., Stichting Administratiekantoor Yukos International, David Godfrey, Yukos Capital Limited, Financial Performance Holdings B.V., and Yukos Hydrocarbons Investments Limited. Godfrey is a US lawyer hired as special counsel by Yukos Oil Company in April 2002. Subsequently in 2005 he became vice president and general counsel.
Aside from Jennings, the defendants are US businessman Stephen Lynch, Reid, US fund manager and trader Deitz, and investment banker Robert Mark Foresman who was vice-chairman of RenCap between 2006 and 2009. The case has also been covered by Bloomberg, which notes all the defendants deny any wrong doing. The case was also mentioned in this Reuters article, which focuses on Renaissance Capital emails sent between 2007 to 2011.
The London case comes after the Dutch Supreme Court ruled in January that the 2007 takeover of the Dutch parts of Yukos Oil by Promneftstroy was illegal. The Dutch case involved the transfer of US$307 million worth of Yukos Finance BV shares to Promneftstroy.