State Services Commission names Caralee McLiesh, currently Managing Director at Technical and Further Education New South Wales, as New Zealand's new Treasury Secretary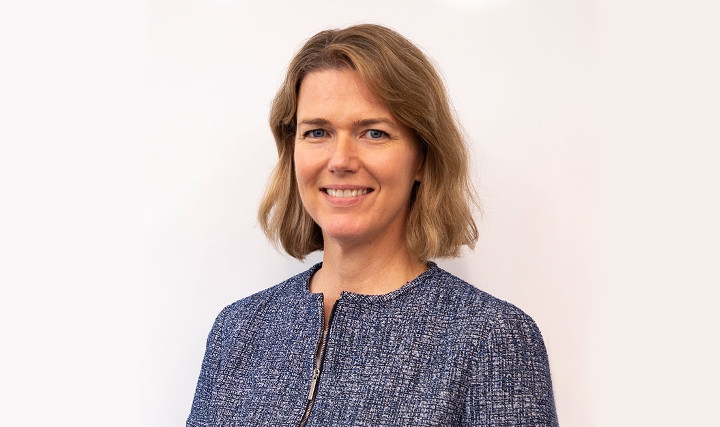 Caralee McLiesh, currently Managing Director at Technical and Further Education (TAFE) New South Wales, has been named as New Zealand's new Secretary to the Treasury and Chief Executive.
The announcement was made on Tuesday morning by State Services Commissioner Peter Hughes. McLiesh succeeds the departing Gabriel Makhlouf. Hughes notes the Secretary to the Treasury is the biggest of the public service chief executive roles, leading and overseeing NZ's public finance system. They're also the principal economic advisor to the Minister of Finance and the Government.
McLiesh has been appointed for five years from 16 September. With Makhlouf leaving this month, Struan Little who is Deputy Secretary for Budget and Public Services at the Treasury, will be the Acting Secretary to the Treasury until McLiesh's arrival.
"I am delighted to appoint Dr McLiesh. She is a highly respected, world-class economist with very strong fiscal, economic policy and financial management credentials," Hughes said.
At TAFE, where she has been since September 2018, McLiesh leads an organisation of about 17,000 people with a budget of A$1.8 billion. 
McLiesh previously worked for the NSW Treasury in Deputy Secretary roles from 2008-2018 where she led the development of State Budgets, covering A$80 billion operating expenditure and A$350 billion in assets, Hughes says. In her most recent role at NSW Treasury she was Deputy Secretary for the Fiscal and Economic Group where McLiesh advised NSW's Treasurer and government agencies on fiscal and economic policy, coordination of the Budget and state sector accounts, taxation, intergovernmental relations and balance sheet management.
"One of her most notable achievements was the development of Australia's first Social Impact Bond, to deliver better services and results for families at risk. This work earned Dr McLiesh the Public Service Medal of Australia (2017) for outstanding public service to social impact investment policy and reform in NSW," says Hughes.
"Dr McLiesh has a decade of executive leadership experience and a track record of delivering in complex economic, political and organisational environments, including advising governments on regulatory reforms in more than 30 OECD and developing countries. Her work for the World Bank has given her a strong background of delivering reform in partnership with a range of stakeholders. Her work as a principal author on the World Development Report 2002, and as a co-founder of the Doing Business project, helped with regulatory reform in hundreds of countries."
"Dr McLiesh has more than 20 years' experience in the government, international, not-for-profit, and commercial sectors and has led large, complex reforms with multiple stakeholders to improve citizen outcomes. I have no doubt the Public Service and New Zealand will benefit from her skills and experience," Hughes added.
Below is background provided by the State Services Commission.
Dr McLiesh is currently Managing Director of TAFE NSW.

Before this Dr McLiesh spent 10 years at the NSW Treasury in Australia. In this time, she held four different roles: Deputy Secretary, Fiscal and Economic; Deputy Secretary, Agency Budget and Policy; Deputy Secretary Human and Social Services, and; Executive Director, Human and Social Services.

Between 2000-2007 Dr McLiesh worked in a number of roles for the World Bank in Washington D.C. including Programme Manager and Senior Economist.

From 1994-97 she worked at the International Red Cross in Bosnia and Herzegovina and Botswana as a Development Delegate.

And from 1994-97 she was an Associate and Senior Associate at The Boston Consulting Group in Melbourne.

Dr McLiesh holds a Bachelor of Economics with First Class Honours from the Australian National University. She has a PhD in Finance from the University of Melbourne. Her thesis investigated the development of a comprehensive theory of takeover activity. She has published several reports and books through the World Bank press and research papers in economic journals.

She is a Fellow of the Certified Practicing Accountants, Australia and a Member of the Institute of Public Administration of Australia (NSW) Council and a Trustee of the Committee for Economic Development of Australia.