More readers and more page impressions; How August was interest.co.nz's strongest traffic month ever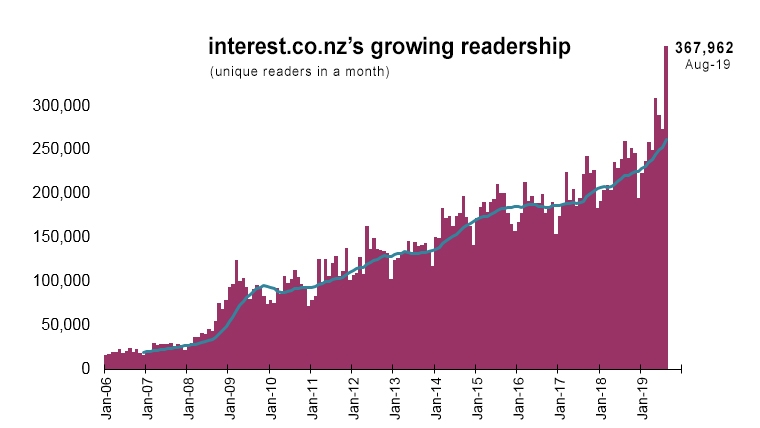 August was a big month for interest.co.nz. In fact it was our biggest month ever.
It was also a big month for you, our readers. During August interest.co.nz had almost 368,000 unique readers, with more than two million page impressions recorded. Both figures are the highest monthly figures this website has ever experienced.
Key traffic drivers during the month were the Reserve Bank's surprise 50 basis points Official Cash Rate cut, subsequent interest rate moves by banks, and uncertainty and turbulence in global financial markets.
As demonstrated by the chart below, during August we were joined by many new readers. And to you, welcome!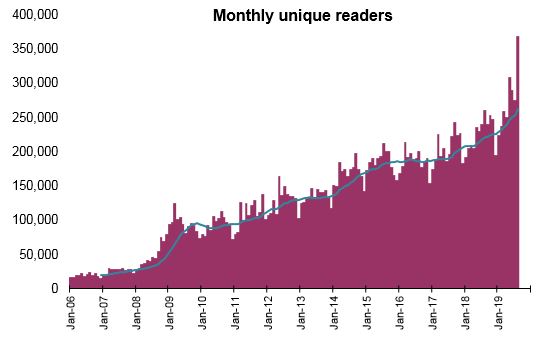 And we delivered many more pages of content, as demonstrated by the chart below.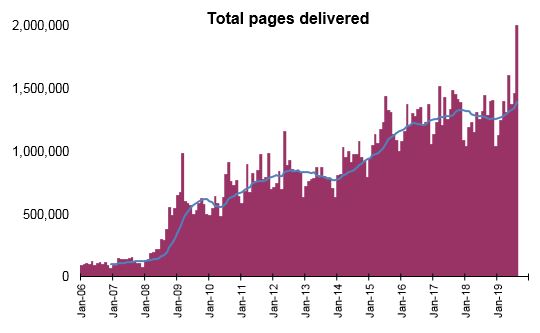 Interest.co.nz was founded by David Chaston in 1999. In 2008 news was added to the data comparison services provided on the site. Our small team provides information, news, explainers, analysis and opinion on interest rates and economic data. We closely follow key drivers of the New Zealand economy, such as housing and the rural sector, and provide daily updates on key global economic and financial issues.
We maintain close scrutiny of New Zealand banks and other financial service providers, providing detailed analysis on key issues such as the bank capital debate. Additionally we cover politics, striving to focus more on policy than personality. We're also grateful to our regular outside contributors who add so much to the interest.co.nz website.
Some readers choose to share their views. We welcome this and on any day we get about 250 comments from about 100 or so readers. We do ask, however, that comments meet basic standards. These are detailed here.
Even those readers who don't comment, read intensively. Site-wide the average time a reader spends engaged is three minutes and twenty seconds. But for articles it is much longer, well exceeding four minutes on average. And here is the interesting thing, something we weren't expecting. Those reading our content on mobile devices spend about 10% longer engaged.
Thank you for your support.