Cap on foreign seasonal workers to be increased by over 3,000 to 16,000; new plan for regional workforce plans also announced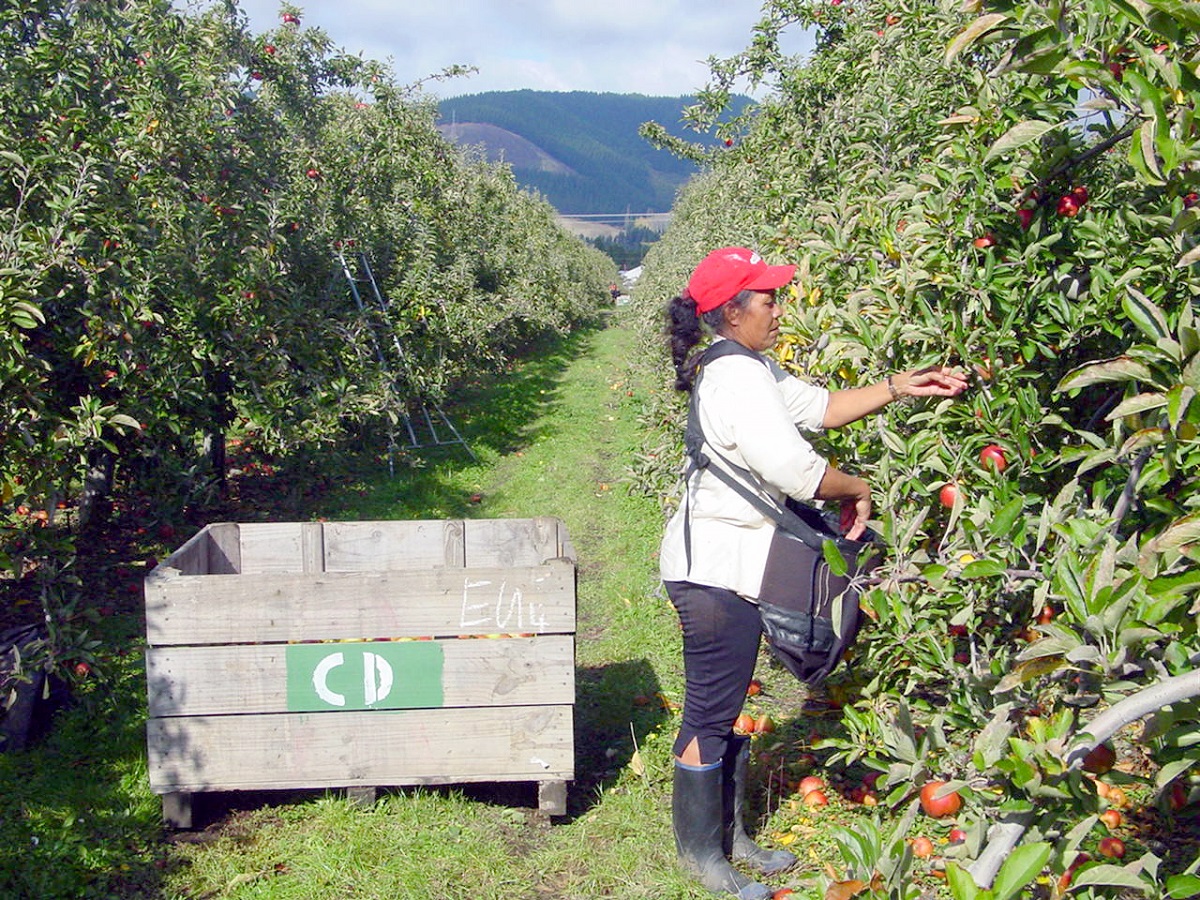 The Government says it will provide more support for the country's horticulture and viticulture sectors with an increase in the quota for seasonal workers.
"For the first time we are announcing a two-year increase to the Recognised Seasonal Employer (RSE) quota. This will help address industry concerns that a lack of certainty on RSE numbers makes it hard for them to plan for labour needs and accommodation requirements," Iain Lees-Galloway says.
He says it will see the cap on the number of temporary visas that can be granted for foreign seasonal workers rise by 3,150 over two years to 16,000.
"The cap increase set for 2020/21 is conditional on the industry proving it's making the horticulture and viticulture sectors easier and more attractive for Kiwi workers to work in. They'll also have to up their game and make sure there is more accommodation built for their workers.
"I continue to encourage the industry to do more to accommodate its workforce and make sure Kiwis aren't squeezed out of local housing by an increase in the RSE cap."
He says last year he challenged the industry to do more to employ New Zealanders, consider paying workers more, look at automation, build accommodation for their workers and stamp out exploitation.
"I'm confident we've struck the right balance between supporting industry growth and preparing for forecast labour shortfalls, while ensuring there are clear incentives for employers to hire more Kiwi staff and improve worker accommodation."
The Government's proposed increase in the annual seasonal workers quota comes as it outlines other wider plans for regional labour markets.
Regional workforce planning
Lees-Galloway says a new proposal to create regional workforce plans will help address the country's skills shortages and improve training and employment opportunities for New Zealanders.
The Ministry of Business, Innovation and Employment (MBIE) is now seeking public feedback on the proposal to establish 15 Regional Skills Leadership Groups (RSLGs) around the country. They will be tasked with identifying skills and workforce shortages in reach region and then proposing actions needed to address them through Regional Workforce Plans.
Lees-Galloway says the new organisations are expected to work alongside recent changes the Government has made to temporary work visas and the vocational education sector. It hopes to have the new regional groups up and running by mid-2020 and they will deliver their first Regional Workforce Plans by the end of next year.
"Our immigration reforms will help regions get the workers they need, while also ensuring that New Zealanders are first in line for jobs. With proper planning at a regional level, immigration can help address skills shortages in the short term, while training more New Zealanders with the skills our workforces need," Lees-Galloway says.
Proposed make-up
Minister of Education Chris Hipkins says the groups will feature regional industry leaders, along with representatives from economic development agencies, workers and government organisations and local iwi.
A cabinet paper from MBIE to the Minister of Employment Willie Jackson from earlier this month states:
"Presently, a lack of coordination is resulting in suboptimal decision-making by local participants and hindering attempts to support a shift towards a high-skill labour market. Moving towards a higher value labour market requires a concerted effort from both supply and demand side participants. Cohesive planning can support this shift.
"As such, we propose establishing 15 Regional Skills Leadership Groups (RSLGs) to undertake a labour market planning function in each region. The overarching purpose of the RSLGs will be to facilitate regular dialogue about regional labour market needs that builds more cohesive, coordinated decision-making at a regional level."
Wider support for regional planning
The cabinet briefing paper says the discussion documents for both the Government's changes to vocational training and the temporary work visa system called for the creation of regional labour market planning. It says this was driven by the realisation that they both needed to be responsive to the needs of local labour markets.
"Both documents noted that in the absence of an effective planning function, the ability of systems to be responsive were limited. Responsive systems would create the right incentives for employers and firms to invest more in moving their workforces up the skills ladder. In a similar manner, the Welfare Expert Advisory Group's report recommended the establishment of regional advisory groups to improve coordination across regional labour market participants.
"Together these work programmes identify that the status quo is not sufficient and more is needed to deliver effective labour market planning and co-ordination at the regional level."
MBIE proposes a policy review of the RSLG model after between three and five years to see whether the groups are "working as anticipated, and to evaluate whether they are having the desired impact in relation to skills and labour market outcomes".
Vocational training and work visa changes
The Government first announced drastic measures to reform the country's vocational training sector in February. Under the proposed changes Hipkins plans to establish a unified, national system of vocational education and training. This will see the existing government owned institutes of technology and polytechnics (ITPs) brought together under one entity. The changes will also see redefined roles for education providers and industry bodies Industry Training Organisations (ITOs) to improve the role of industry and employers.
Changes announced this month to the employer-assisted temporary work visa system will see the existing skills bands replaced with a simple remuneration threshold aligned to the median wage. There will also be a stronger labour market test for lower-paid workers and removing it altogether for higher-paid jobs outside the main centres. The temporary work visa process will also be simplified with six visa categories replaced with one temporary work visa.