Tony Alexander has resigned from the BNZ after 25 years as one of the country's best-known and most colourful bank economists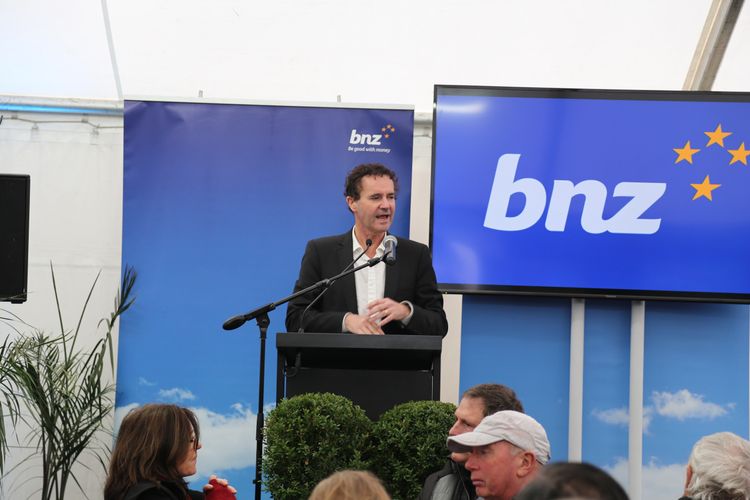 The BNZ's long serving Chief Economist Tony Alexander has resigned.
Alexander announced the resignation in his latest Weekly Overview newsletter, and said he had resigned after 26 years with the bank and almost 25 of them as Chief Economist..
Unlike his regular newsletters which were usually wide ranging and typically covered topics such as the housing market and interest and exchange rate trends, his latest Weekly Overview was extremely brief and focused solely on his resignation.
"I've decided that, in a world of disruption, maybe it is time to disrupt myself, and have made the call to resign," he said.
Alexander said his role at BNZ had changed over the years and he had been spending less time on economic forecasts and more time explaining economic change to people, both though his newsletters and through 100 or so speaking engagements and presentations around the country each year.
He indicated he hoped to continue as an economic commentator although perhaps at a less frenetic pace.
"While I will be leaving the bank, I'll probably still look to keep people informed as a speaker in some capacity - though maybe at fewer functions than the hundred or so per annum of recent years," he said.
He described the changes the New Zealand economy had been through since the mid-1980s as "truly astounding."
"I've noticed a lift in the general debate about the economy, but with a distinct movement away from the sole focus on rip-roaring free markets, toward a very long overdue focus on how to deliver benefits to more people," he said.
"Now, as policy makers pursue wellbeing and more inclusiveness, we have an upending of old economic models and structural changes in things such as average inflation, wages growth, house prices and of course interest rates."
He also said there were more changes to come.
The BNZ made a very brief acknowledgment of Alexander's resignation in a separate statement.
"We would like to thank and acknowledge the role that Tony has played at BNZ over his 26 years with us and wish him all the very best for the future," it said.