Changes to the Commerce Act to address anti-competitive behaviour could be one step closer as MBIE prepares policy advice for the Government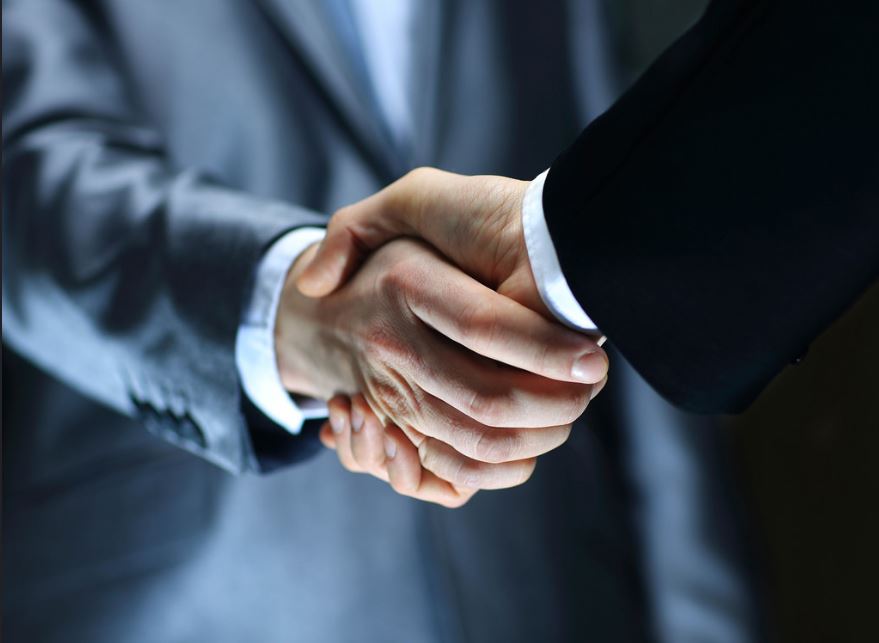 The Government appears to be one step closer to announcing proposed changes to the Commerce Act's anti-competitive behaviour provisions.
MBIE officials are now working on policy advice for the Minister of Commerce and Consumer Affairs Kris Faafoi who could make an announcement as early as December.
But what's at stake and what does it all mean?
This week the Ministry of Business, Innovation and Employment (MBIE) released submissions it had received on a discussion paper it published in January looking at section 36 of the Commerce Act.
A number of the country's corporates and business groups put pen to paper to state their views. The MBIE discussion paper states:
"A key goal of competition policy is to prohibit firms with substantial market power from unilaterally acting in an anti-competitive manner. It is generally accepted that firms should not be able to undertake certain types of anti-competitive conduct that prevents or deters rivals (and potential rivals) from competing on their merits. These prohibitions aim to protect competition itself, rather than individual competitors."
Market dominance
It says the main issue with the law as it stands is interpreting whether or not a company has taken advantage of its market power and not just that it has market power. The paper refers to a 2015 MBIE report titled: Targeted Review of the Commerce Act Issues Paper which identified some of the main problems with section 36 of the Commerce Act:
"There are whole categories of conduct that are harmless if a firm has no market power, but harmful if the firm has market power. This means that the current test in section 36 produces the wrong answer in these types of cases and fails to condemn all anticompetitive conduct."
MBIE's discussion paper from January states that it isn't for the purpose and in keeping with the goal of the Commerce Act which is to promote competition for the long-term benefit of New Zealand consumers.
Australian model
It has instead recommended the adoption of changes made across the Tasman after the Australian Government reviewed its own legislation which was similar to ours. The report states:
"After a rigorous and independent process, the Australian Government has adopted an 'effects test'. This change has brought Australia into line with other developed countries, of which the vast majority focus their prohibitions on the effects of the conduct.
"Our preferred option is to adopt and adapt the Australian law as follows: A person that has a substantial degree of power in a market must not engage in conduct that has the purpose, or has or is likely to have the effect, of substantially lessening competition in a market."
But despite MBIE's thoughts on the issue submissions that were released by MBIE this week show there has been some push back.
Legal opposition
Law firm Bell Gully supports retaining the status quo and states in its submission:
"Firms with market power must not be prevented from engaging in competitive conduct that firms without market power would engage in."
It says replacing the 'take advantage' test with an 'effects test' wouldn't be appropriate.
"Our primary concern remains that an effects test could place large firms under an obligation or "special responsibility" to ensure that their conduct does not adversely impact smaller (and possibly less efficient) competitors. Normal, vigorous competition by small or large firms can harm competitors (large and small). This could ultimately lead to fewer competitors in a market, with a perception that this conduct "lessened competition".
"This risks going beyond protecting the competitive process and, instead, seeking to protect smaller competitors. As MBIE has previously acknowledged, section 36 does not exist to protect small businesses. It should continue to protect the competitive process."
It says an Australian style effects test is therefore likely to introduce uncertainty and ambiguity to everyday business decisions and could result in businesses delaying investment decisions.
"Clearly any rule which has the effect of restricting competition or innovation in New Zealand markets is undesirable. Accordingly, we consider that changing to an effects test at this stage would not be a desirable development. MBIE does not assess the costs of these chilling effects in the Discussion Paper, but they are likely to be substantial."
Bell Gully says it would prefer to see the existing test based on a company taking advantage of its market power to be clarified. It says the current test is well-understood and provides certainty to businesses both with and without substantial market power.
"The discussion paper does not present any real life examples to support the contention that changing to an effects test is likely to significantly increase the prospects of new entry, nor that it would make New Zealand a more attractive investment destination."
ComCom's support
But despite such criticism the Commerce Commission has stated its support for MBIE's proposed changes and its submission states:
"In our view, while acknowledging that there may be legitimate justifications for firms engaging in certain conduct which require balancing, the focus of section 36 should be on the effect or likely effect of the conduct on competition in New Zealand. We therefore support adoption of a test which analyses the purpose or effect of the conduct."
Under the current framework to prove a company has taken advantage of its market power regulators must show a firm without substantial market power wouldn't have engaged in the same conduct as the more powerful company. Otherwise the firm cannot be deemed to have breached section 36. This is highlighted by the Commerce Commission as part of the problem.
"This test is problematic. It assumes that harmless or pro-competitive unilateral conduct undertaken by a firm without substantial market power will have the same impact when undertaken by a firm with substantial market power. This inference is not justified because the same conduct by a firm with substantial market power can harm competition in a way that does not arise when undertaken by a firm without substantial market power."
"Cited examples of such conduct include cross subsidisation, exclusive dealing, and refusals to deal. It is our view that the best way to ensure anti-competitive conduct is captured is to focus the inquiry on the purpose of the conduct or the effect of the conduct on the competitive process. We therefore consider that the prohibition should focus on purpose, effect or likely effect of the conduct. This is distinct from the current test under s 36, which focusses on the whether a firm used their market power for a proscribed purpose."
A spokesperson for MBIE says it is currently considering the stakeholder feedback it has received as part of the review. It says policy proposals will then go to Cabinet for approval in the next few months before any announcements are made.