Government bans indoor gatherings of 100+ people, excluding schools, workplaces, supermarkets and public transport; Tells people not to travel overseas; National wants borders closed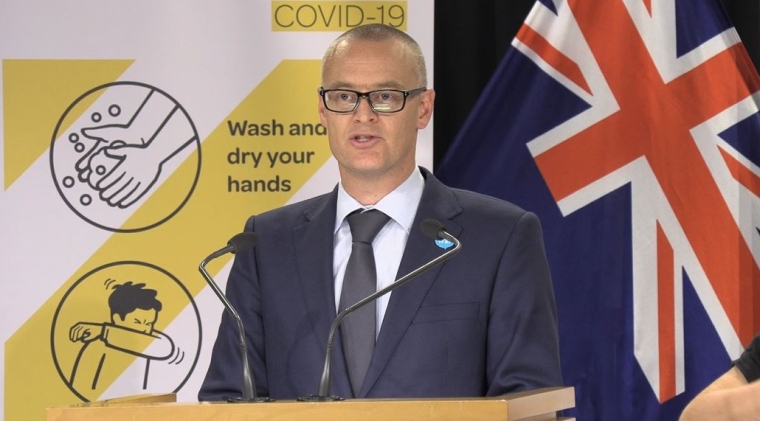 The Government is banning indoor gatherings of more than 100 people.
The measures don't apply to workplaces, schools, universities, supermarkets and public transport.
The ban is effective immediately. A timeframe hasn't been put on it, as the situation is evolving.
The 500+ person gathering ban announced on Monday remains in force for outdoor gatherings.
The Government is working with the hospitality sector over the next 24 to 36 hours to develop guidelines to follow.
People who don't comply could face up to six months imprisonment or a fine of up to $4000 under the Health Act.
Eight new cases of COVID-19 were confirmed on Thursday, taking the total number of cases to 28.
The new cases all relate to overseas travel, meaning there's no evidence of community transmission in New Zealand.  
Foreign Affairs Minister Winston Peters on Thursday advised New Zealanders not to travel overseas. This is the first time the New Zealand Government has given such advice.
National Party Leader Simon Bridges supports the broadened gathering ban, but is calling for the borders to be closed to non-New Zealand citizens and permanent residents.
"The EU has closed its borders but it was too late to stop widespread community outbreak. We can't make the same mistake. We are a small isolated nation and we should take advantage of our geographical position," he said.
Peters said: "New Zealanders who travel overseas risk contracting COVID-19. At the same time, health care systems in many countries are under strain and do not have the capacity to support foreigners.
He urged New Zealanders travelling overseas to consider returning home immediately.
"Borders are closing. You may not be able to return to New Zealand when you had planned to. You should therefore organise to come home now," he said.
"If you choose to remain overseas despite our advice, the ability of the New Zealand Government to provide consular assistance may be limited due to internal travel restrictions and the suspension of services.
"Those New Zealanders who are long-term residents outside New Zealand will need to consider their personal circumstances and do what is best for them and their family."
On the gathering ban, Health Minister David Clark said: "The Ministry of Health has produced guidance to help people understand this direction, but if in doubt cancel. Making sure we put in place social distancing rules is one of the most important things we can do to protect the public.
"Large gatherings and events are a high risk environment for the spread of infectious diseases like COVID-19, because people often behave in ways that facilitate transmission at these events.
"People share food or drinks, sit or stand very close together for long periods of time and may cough or breathe on each other.
"Just because you don't have 500 or 100 people doesn't mean you can ignore appropriate hygiene measures. For any gathering or event you need to ensure people can stay further than one metre apart, and have the ability to wash and dry their hands thoroughly.
"Regardless of the size of a gathering, if someone is unwell, they shouldn't attend.
"Anyone who has returned from overseas and needs to be in self-isolation must also stay away from gatherings. There shouldn't be any grey area around this – if you're meant to be in self-isolation, you don't go to any gathering or event.
"Workplaces should, where practicable, practice physical distancing, with people no closer than one metre.
"In workplaces where physical distancing isn't possible, workplaces should look at other measures which can be used to protect staff, such as working from home."