A conservative British think tank says we face a grave threat from China and it is time to decouple. They review the exposures built up by the Five Eyes members and find New Zealand especially vulnerable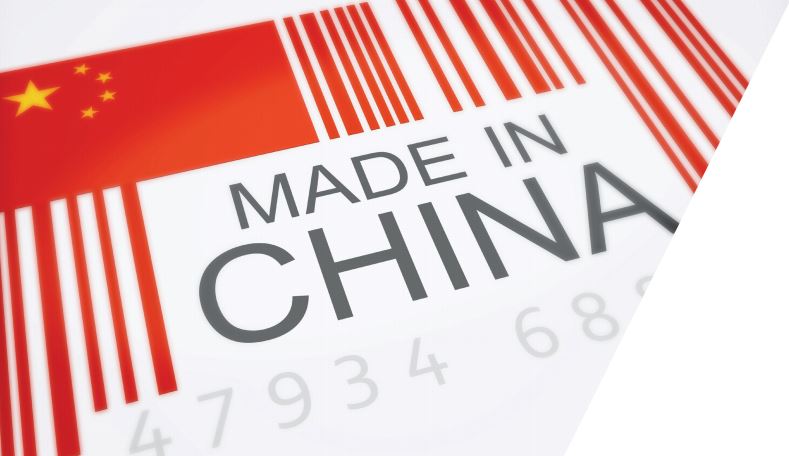 A comprehensive review of "essential" goods used by the 'Five Eyes' members has found that New Zealand is especially vulnerable to China as as a supplier.
In fact, it says our supply of asprin is 100% dependent on China.
But the review is far more comprehensive that just for pharmacological goods.
And we are not alone. The report judges that Australia is the most vulnerable of any for critical medical technology than any other member of this intelligence sharing group.
The report, Breaking the China Chain, published by the right-wing London think tank Henry Jackson Society, studied import data for each of New Zealand, Australia, United States, Canada and the UK.
The authors are concerned we are increasingly vulnerable to policy extortion by China, undermining our independent democratic choices.
They say that for three decades, Western nations have pursued a policy of strategic engagement with China. We hoped that by trading and engaging ever more closely with China, it would open up and move towards democracy over time. In fact, if anything, China has become steadily more authoritarian.
They want us to disengage.
Here is the note (4.5.2) that summarises New Zealand's exposure.
Although New Zealand is the second-most dependent of the five powers on China for imports, its unique profile of dependency means it is of arguably greater concern. There are 34 categories of goods, five sectors, and one industry on which New Zealand alone within the five powers is strategically dependent on Chinese imports.

Of the five powers, New Zealand is alone within the Five Eyes in that it is strategically dependent on China for printed circuits (67%), the crucial building block of much modern technology. It is also dependent on China for its supply of peroxosulphates (64%), the chemical used to etch copper into circuit boards and which China has been accused of dumping. 84 It is also strategically dependent on China for a series of goods with critical industry applications including benzene (97%), molybdenum (76%), categories of refractory bricks (69%), lathes (65%), solid caustic soda (57%), portal and pedestal jib cranes (55%), as well as six categories of simply processed steel and aluminium and one sector of such goods. Uniquely, New Zealand also appears to have a dependency on China for its transport system, including railway rolling stock at an industry level (65%), rubber inner tubes (56%), and transport vessels (71%).

New Zealand stands alone within the five powers in being dependent on China for its supply of streptomycin (95%), an essential medicine classified as "critically important to human medicine" by the WHO. 85 New Zealand is also overwhelmingly dependent on China for other forms of antibiotics including penicillins (96%) and tetracyclines (95%). Perhaps of most concern is New Zealand's total dependency on China for acetylsalicylic acid, more commonly known as aspirin. In 2019, 100% of its imported supply originated from China.

New Zealand is similarly dependent on China for its imports of electronics and communication equipment. At a sectoral level, 63% of New Zealand's telecommunication imports originate in China. More alarmingly, at a category level, New Zealand is the only member of the Five Eyes to be dependent on China for cellular base stations (77%). New Zealand is also dependent on China for imports of mobile phones (67%) and laptops (93%).
And here is what they says about food and agriculture (4.6.4).
In addition to being one of the world's largest producers of critical generic drugs, China produces the bulk of the world's health-related products, including food and vitamin supplements.

This production has been driven by both domestic and international factors. Domestically, although traditional herbal remedies and supplements have been taken for centuries, demand for Western-style vitamins and supplements has grown in recent years, with a number of domestic and multinational vitamin and supplement makers vying for a share of the market.  Internationally, aging populations, together with increased demand for preventative healthcare and the rise of the self-directed consumer, led to an expansion in the vitamins market in the West from the 1970s onwards.

Today, China produces the majority of vitamins B1, B6, B12, and D. It also controls 62.33% of the global market of vitamin C, and three of the five powers are dependent on China for their supply: Australia (83.49%), Canada (57.68%), and the US (74.49%). Vitamin C, or ascorbic acid, not only has health benefits, but it also serves as a key food preservative. 

In the late 1970s and early 1980s, several big Chinese drug companies, backed by the Chinese Academy of Sciences, devised a method to reduce the five-step process for making the vitamin to a two-step fermentation. This method cut the cost of production and gave China a manufacturing edge. China was not able to fully exploit this advantage, however, until 1997, when European and Japanese producers were accused of price-fixing by both the US and the European Commission. This allowed Chinese producers to enter the market. In doing so, however, these Chinese companies formed their own vitamin C cartel in the early 2000s, leading to price increases of up to 600%. When US businesses sued the Chinese companies for antitrust violations, the Chinese government asserted in federal court that Chinese law required its domestic companies to fix prices and control exports of vitamin C to the US.

Today, only one Western company – the Netherlands' DSM – produces vitamin C, and it does so at only one factory – at Dalry, in Scotland.

Vitamins are essential for human health, and being dependent on a single country to produce the bulk of the world's supply puts the world in a vulnerable position. Some countries have recommended that their citizens take additional supplements of Vitamin D during lockdowns connected to the COVID-19 pandemic. According to Sky News, the supplement is also being issued to British soldiers. As China controls the five powers' supply of vitamins, it could charge their citizens and patients higher prices, or extort concessions from their governments to keep prices affordable.
The authors fear China. They call for decoupling using 'negative', 'positive' and 'co-operative' policies.
The Report is being used by "conservative" voices in each country to agitate for such a decoupling. Because in the politics of of 'national interest', security concerns weigh heavier than trade or commercial concerns, such a policy by our intelligence community could have wide economic implications. These are issues that need to be openly debated.