Household financial choices are suddenly driving some important shifts in how banks are funded. Businesses are also conserving cash and keeping it in short term accounts. Meanwhile, banks are finding it hard to lend it out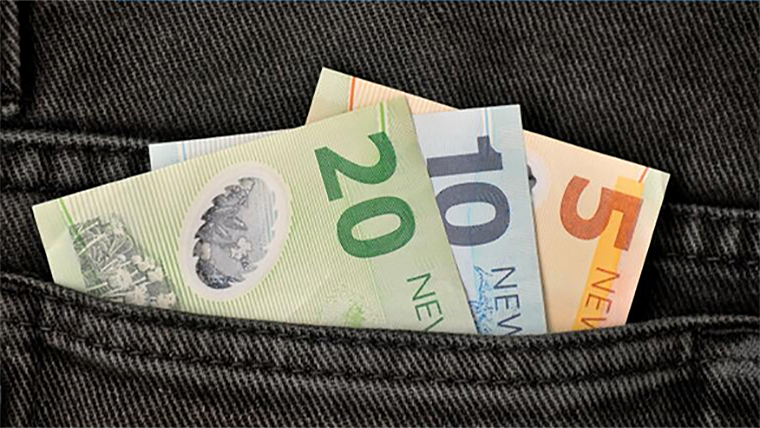 Over the past year, households have shown less inclination to hold their liquid cash balances in term deposits. The shift is especially marked for term deposits.
In that time they have cut their holdings invested in term deposits by -$1.4 bln and more than -$0.5 bln of that is since the start of 2020.
This comes as interest rates have been cut sharply. In May 2019 a six month TD returned 3.15% on average (3.30% as the best rate). Equivalent one year TD rates were 3.15% and 3.35% as the 'best rate'.
Now those rates have reduced to 1.90% (2.25%) as at the end of May 2020, and for one year they were 2.00% (2.30%). In June they went lower yet again.
But households have not shifted their savings away from banks. In fact, they have shifted them into lower earning accounts!
Banks haven't been hurt at all - if anything this shift has reduced their cost of funds by more than the reduction in interest rates they have carded.
Banks appear to have been a winner in this shift.

Take care interpreting this chart. Each component has been rebased to the start of 2017 to show the change since then.
In a year, an additional +$13.7 bln has flowed into total household bank accounts, +$9.0 bln of that in 2020 alone.
Transaction accounts have grown by +30% and savings account balances have grown by +14% in a year, even as term deposit balances have shrunk by -1.4%.
Household behaviour with their ready cash has clearly shifted to 'risk-off' in the past year. Interest earnings are now not much of a motivator to holding bank balances - quick access to to it for liquidity is.
Interest earnings on cash have become irrelevant in household decisions as economic and pandemic risks have risen and household balance sheets have been rebalanced for a short-term 'prepare-for-crisis' basis.
All this has come at a good time for bank margins. They aren't lending as much because loan demand isn't strong. And with competition evaporating for cash, volumes of very cheap customer funds are surging.
In the year to May 2020, bank loan books (as per C5) have risen +$20.0 bln with less than +$5.3 bln of that in 2020.
But customer deposits (as per S40) have risen +$32.5 bln with more than +$21.4 bln of than coming in 2020.
We are seeing a very large, recent shift. And it is unprecedented. As recently as February 2020 total customer deposits were 77% of total loans, a level they have been at for a very long time. Suddenly they are at 82% and that 5% change is driven by the +$20 bln rise in deposits just as lending has plateaued.
Since February, household deposits have jumped by +$9.6 bln, business (including farming) deposits are up by +$7.6 bln and even central government has raised its cash deposits in the local banking system by +$2 bln. And most of these rises are in at-call transaction and savings balances. Banks have no trouble with their Core Funding Ratio, even if the RBNZ has recently loosened this standard in an effort to get them to lend more.
Banks are being forced by their depositing customers to "borrow short", and expected by their borrowing clients to "lend long". It's a trend both bank treasurers and regulators will be watching with unease. The only funds banks can access that are 'long' - so that they can rebalance than unhealthy trend - are from foreign professional investors via the bond market. And they are only fair-weather friends.