Number of returning kiwis who can stay in managed isolation limited to less than 7000, as no new facilities are being brought on for now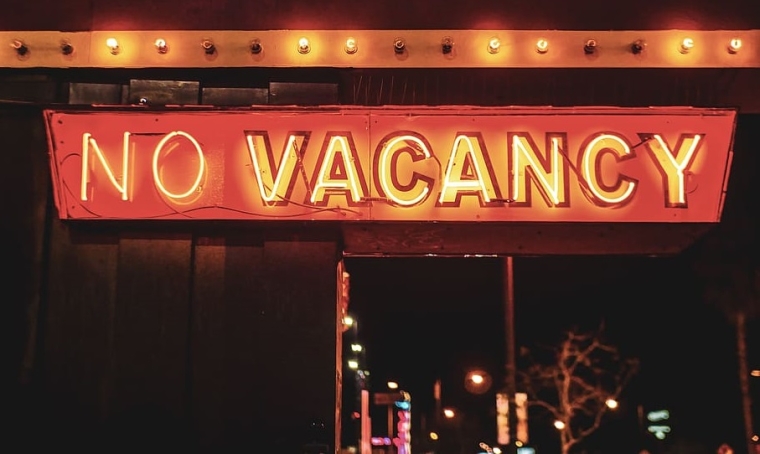 Air Commodore Darryn Webb says the country's managed isolation and quarantine capacity is close to being exhausted. 
There are few, if any, hotels that can be used for managed isolation/quarantine beyond the 32 already in use - for now.
These facilities can accommodate 7000 people at any one time, although the aim is to only have them 90% full to provide a bit of wriggle room for cleaning in between stays, for example.
A spokesperson for the Government Covid-19 response group said: "The constraint does not necessarily lie with the number of suitable facilities, but with all aspects of the system, including having a suitable number of staff to run managed isolation and quarantine facilities. 
"Behind each facility is a staff with specialist skills, including teams from Police, health, security, and Defence Force."
The managed isolation/quarantine facilities have to meet Ministry of Health standards, which require rooms to have their own bathrooms. They also have to be close to appropriate healthcare. 
Webb and Housing Minister Megan Woods ruled out using hotels in Dunedin, Queenstown and Invercargill, but said they had increased capacity by a third in the past three weeks.
The contracts the Government has with hotels are six months long.
Airlines may have to keep halting bookings
Due to this capacity limit, airlines that fly into New Zealand will be given two-week rolling quotas. They will be able to decide how they manage the demand.  
Air New Zealand, which put a hold on new bookings earlier in the month following a request from the Government, will extend this hold until July 29.
"Following this there is capacity for Kiwis to book flights to return home and we will continue to manage this going forward," Air New Zealand CEO Greg Foran said.
400,000-600,000 kiwis in Australia
Woods said the bulk of the 600,000 to 900,000 New Zealanders living abroad are in Australia - somewhere between 400,000 and 600,000 people.
She said it was difficult to say how many kiwis could be expected to return to New Zealand, but noted the scale of the second wave of infection in Australia would have a bearing on this.
"People's continued employment is a critical part of their decision of whether or not to stay, given they don't have access to income support if they're not an Australian citizen," she said.
Asked whether New Zealand could forget about letting international students into the country in the first trimester of 2021, given isolation is at capacity and there could continue to be a steady flow of returning kiwis, Woods said it was too early to say.
She said having a trans-Tasman bubble would change a lot.
"I'm continuing to work with all of my colleagues, who [work with] sectors that want to see borders re-opened, around how that might be facilitated when the time is right," she said.
"We as a government are committed to retaining a strong line of defence at the border to ensure that we can protect New Zealanders' health; we won't experience the surges that other countries are seeing at the moment, and we can protect the gains that we've made."
Since March 26, 30,475 New Zealanders have gone through managed isolation/quarantine.
Exemptions to leave isolation early reinstated
Webb said people could once again apply to leave isolation/quarantine early for "exceptional" circumstances.
He said there had been 138 inquiries for early leave in the past week and 50 actual applications. Only seven have been granted.
Woods said the Government was still seeking legal advice on charging returning New Zealanders for their stays in managed isolation.
National said that should it get into government, it would from October charge single adults $3000, couples $4000, and children over three $500.
Woods released a statement in response, saying she believed returnees should assist with the "considerable" expense of accommodating them in managed isolation.
She said a cost recovery regime would have to be "fair and equitable" and consider the legal right of New Zealand citizens and permanent residents to return home.