No new COVID-19 cases in the community on Monday; 11 of the South Auckland family's 42 close contacts return negative results; 30,000 vaccine courses arrive in NZ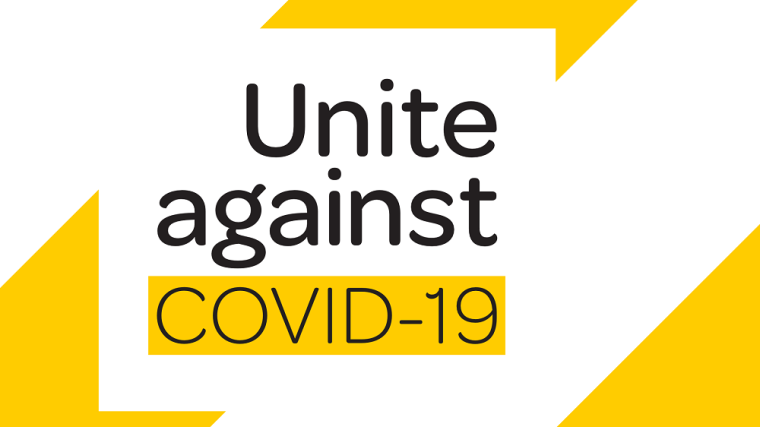 UPDATED AT 5:30PM
There are no new cases of COVID-19 in the community today.
The Ministry of Health has identified 42 close contacts of the infected South Auckland mother, father and daughter. 
Of the close contacts, 11 have returned negative test results. These include two people from Papatoetoe High, where the daughter goes to school.
Separately, seven of the mother's nine workmates have returned negative results. These people aren't considered close contacts, as the woman hadn't been at work since February 5. Her employer - LSG Sky Chefs - provides laundry and food services to airlines.
Director-General of Health Ashley Bloomfield said the negative results were an "encouraging sign", but the days ahead will be crucial as more test results start coming in.
Around 2300 tests were done in Auckland as at 3pm Monday.  
Vaccine arrives 
The first of the Pfizer/BioNTech vaccines arrived in New Zealand on Monday morning. The batch includes 30,000 courses/60,000 doses. 
Border staff will start being vaccinated this weekend. 
UK strain previously undetected in NZ
The Ministry of Health has confirmed the South Auckland mother and daughter have the UK strain of COVID-19.
Genomic sequencing results show they have the B1.1.7 variant. 
This doesn't link to any other positive result detected in New Zealand.
ESR is conducting a scan of the international genome database to see if there is a match.
Testing suggests the mother or daughter caught the virus before the father - who is a tradesman. 
Prime Minister Jacinda Ardern on Monday morning told RNZ three possible origins of the virus are being investigated:
An international traveller in transit in New Zealand. 
International air crew - the mother with COVID-19 works at a facility that washes air crew's clothes. 
Someone in managed isolation - this is an unlikely scenario. 
The Ministry of Health said: "This result reinforces the decision to take swift and robust action around the latest cases to detect and stamp out the possibility of any further transmission."
Auckland is currently at Level 3 and the rest of New Zealand at Level 2. Restrictions will remain in place until 11.59pm on Wednesday.
See this page from the Government's COVID-19 website for more on what Level 3 restrictions mean and this page for more on what Level 2 restrictions mean. 
Business support confirmed 
Finance Minister Grant Robertson's office confirmed the financial support Robertson in December said would be provided in the event of a move up alert levels, would in fact be provided. 
Accordingly, the wage subsidy will be available to all businesses in New Zealand if any part of the country ends up at Level 3 or 4 for seven days or more. 
The value of the subsidy will remain the same ($585.80 per week for a full-timer and $350 for a part-timer).
But rather than businesses showing a 40% decline in revenue compared to the previous year, they will have to show a 40% decline compared to the six weeks prior to the alert level change.
The support will be provided in two-weekly payments and total support will match the duration at Alert Level 3 or 4 rounded to the nearest fortnight.
In the event of a move to Levels 2, 3 or 4 for seven days or more, a new one-off Resurgence Support Payment will be made available.
Businesses that incur a revenue drop of 30% or more over a 14-day period, due to a change in alert levels, will be able to receive up to $21,500 depending on how many employees they have.
Businesses will get $1500 plus $400 for every full-time employee up to 50 employees.
Further updates are expected in coming days. 
Locations of interest
Below is an updated list of Auckland, New Plymouth and Otorohanga locations visited by the three cases. Keep an eye on the Ministry of Health's website for updates to this list.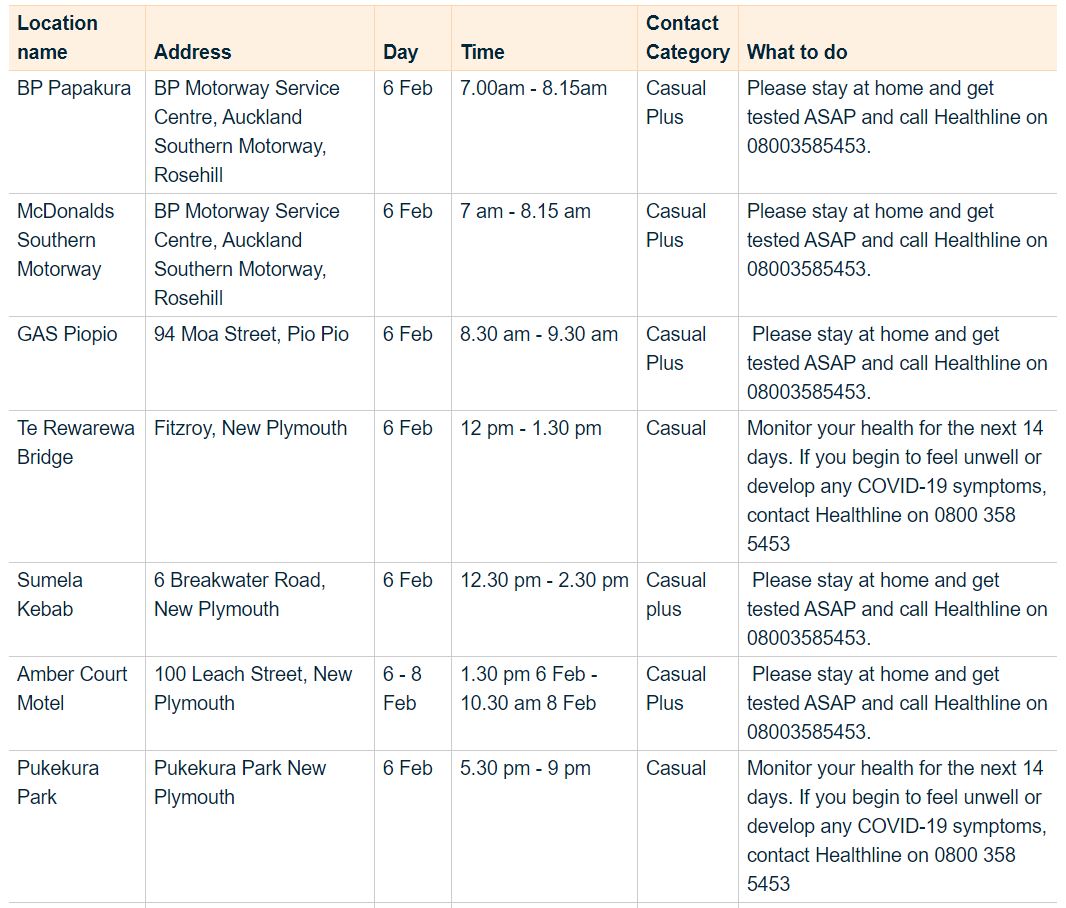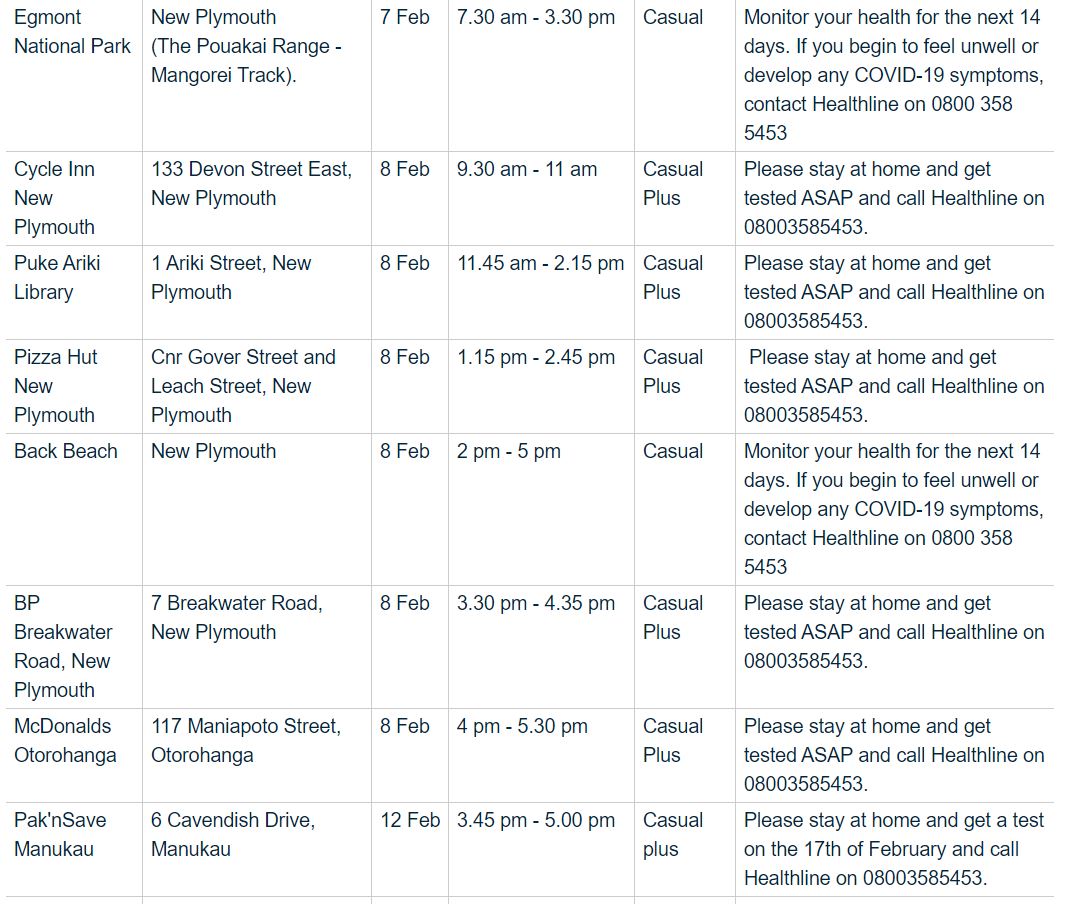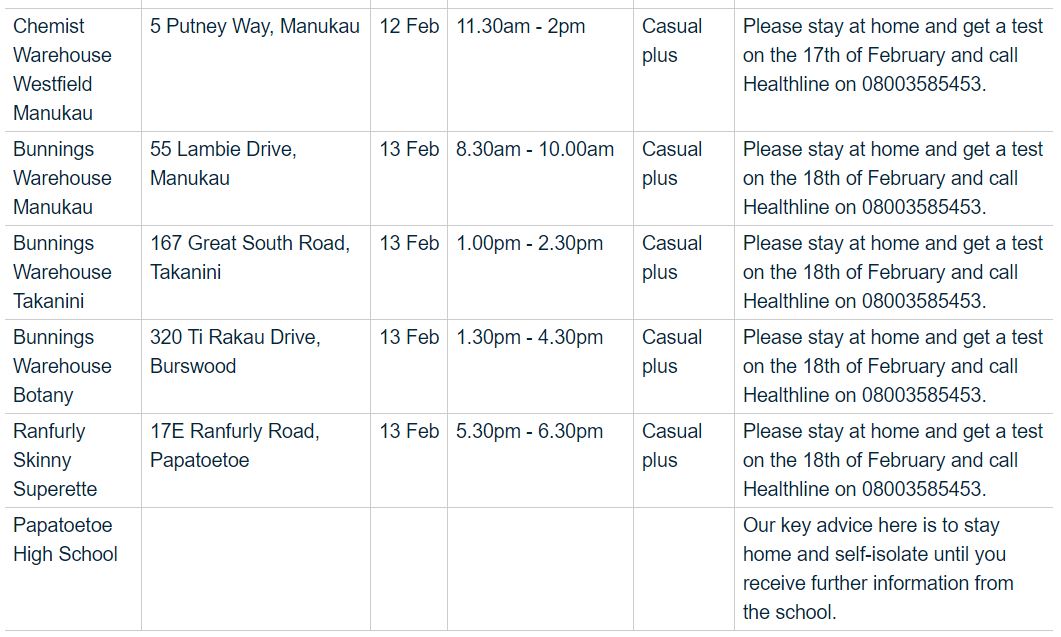 Travel under Level 3
Aucklanders in other parts of the country can travel home, as can non-Aucklanders currently in Auckland. 
"Auckland" includes the southern motorway and the north boundary south of Mangawhai Heads.
Beyond that, the Ministry for Business Innovation and Employment is managing work-related travel exemptions. The Ministry of Health is managing personal exemptions.