Despite a booming new SUV car market, pure EVs and plug-in hybrid versions struggle to gain sales traction in 2021. Used imports fade as well. But tradie utes shine with booming sales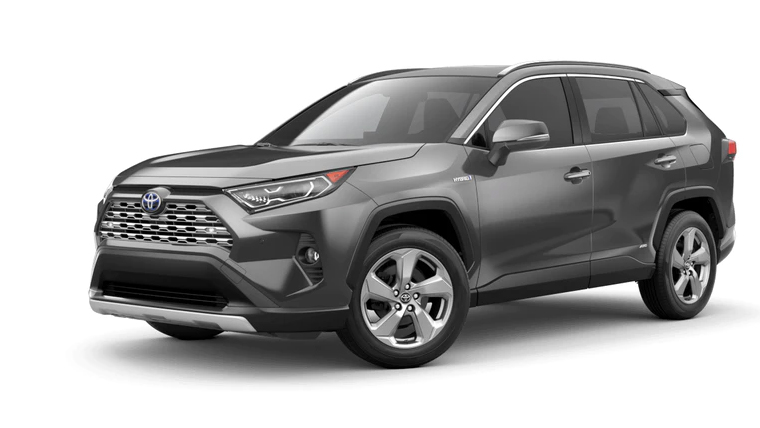 New car sales in February continued their January rebound, and were up a strong +10.1% above the February 2020 level.
Commercial vehicle sales rose at an even healthier clip, up +21% on the same year-on-year basis.
Part of this rise is the availability from industry restocking. And part is from buyers not being constrained by spending on international travel.
The largest selling models had a bias to tradie utes - the Toyota Hilux (786 units) topped all, followed by the SUV Mitsubishi Outlander (594 units) with the Ford Ranger in third place (542 units).
SUV's captured 76% of all passenger car sales in February.

And there were 181 pure electric vehicles sold in the month, 80 PHEV's and 752 hybrid petrol-electric vehicles. Together, these are the New Energy Vehicle (NEV) category. That is a 11.6% share of all passenger cars, which is a 10 month low. And it is now below the rolling annual rate of 14.3%.
Having said that, new NEV's now consistently sell more than 1000 units per month.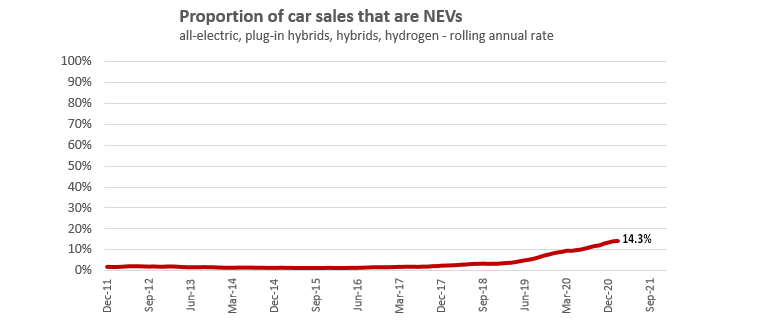 In the past twelve months, 1692 pure electric cars have been sold and that is a tailing off from the 2000 level that was first reached in March 2020. In the same year, 732 new plug-in hybrids were sold and also a tailing off. On the same basis, 9312 straight electric-petrol hybrids were sold and this category is gaining in popularity because that is an all-time high and +44% more than the annual rate in February 2020. It seems buyers have strong "range anxiety" and are avoiding pure EVs.
Sales of new cars might be booming, but sales of used imports aren't. The February level was more than -15% lower than the year-ago levels continuing a trend that now stretches back for 12 of the past 13 months. The reasons for this atrophy are varied and include the impending raising of emissions and safety standards by New Zealand (requiring an upgraded type of vehicle from Japan), and the competition from entry of Australia into this market now that their local manufacturing protections have ended. Russia is also a stronger recent competitor. All these factors raise the cost of used imports and that challenges the "affordability" of these vehicles.