NZ citizens and residents in India barred from travelling to NZ between April 11 and 28, as COVID-19 cases in MIQ jump and a hotel security guard tests positive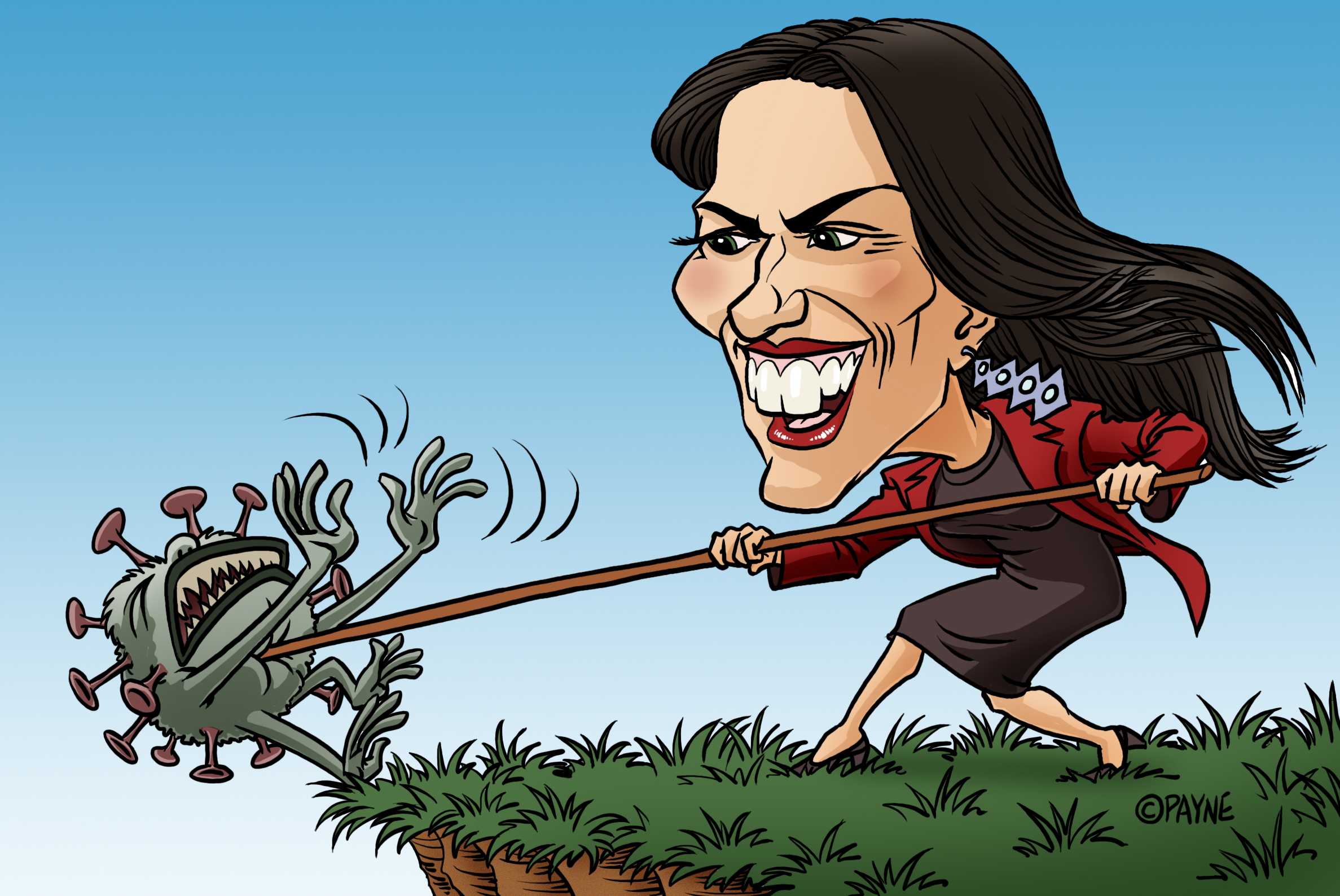 Updated at 6:15pm
Prime Minister Jacinda Ardern has announced New Zealand citizens and residents in India will be temporarily banned from entering New Zealand.
The suspension will apply from 4pm, April 11 until April 28.
The decision has been made as 17 of the 24 new cases of COVID-19 in New Zealand on Thursday travelled from India.
The Government will use the suspension period to figure out how to improve the managed isolation system to reduce the risk posed by kiwis returning to New Zealand from high-risk countries. 
India is currently reporting 93,000 new cases of COVID-19 a day (on average over the past week).
New Zealand's seven-day rolling average of new cases a day increased from two to three earlier in the year, to four to five from March. It hit seven on Wednesday.
Director General of Health Ashley Bloomfield believed people travelling from India were contracting the virus as they travelled, after receiving their negative pre-departure test results. 
New border case missed two vaccination appointments
Separately, a security guard based at the Grand Millennium managed isolation facility has tested positive for COVID-19.
The Ministry of Health's assessment is that the risk to the wider community from the case is low.
The man returned a positive swab after being tested on Tuesday.
The Ministry of Health hasn't identified any locations the guard visited. He worked night shifts over Easter weekend and didn't go to work on Wednesday.
He also lives alone, but travels to work with a colleague, who returned a negative test result.
The man's four neighbours from an adjoining house have also returned negative results.
He hasn't been vaccinated.
The Ministry said he missed two vaccination appointments for personal reasons. His employer is being contacted for further information.
The employer has vaccinated 79% of its managed isolation facility workers. Meanwhile 81% of Grand Millennium staff have received their first vaccination.
The Ministry said Grand Millennium staff would be tested every week, rather than every fortnight as is currently the case.
The National Party released this statement in response to Thursday's developments:
National is urging the Government to adopt five simple steps for strengthening the border, in light of the recent surge in Covid-19 cases arriving on our shores, National's Covid-19 Response spokesperson Chris Bishop says. 

National's five steps for strengthening the border are:

Introduce rapid antigen testing – nasal swab tests that return results in 15 minutes – for everyone getting off international flights
Vaccinate every border worker, and if they refuse then remove them from the frontline
Conduct daily saliva testing of every person who works in an MIQ facility
Start separating returnees from higher-risk countries and lower-risk countries into their own dedicated MIQ facilities
Investigate construction of a purpose-built Covid-19 quarantine facility on the outskirts of Auckland

"National has been saying, since January, that if you arrive in New Zealand from a higher-risk destination then you should go into a high-risk hotel," Mr Bishop says.

"People from higher-risk destinations, like India, should not be mixing and mingling in MIQ with passengers from the Pacific Islands, for example."

National appreciates our New Zealand-Indian community and places a huge value on everything they contribute to our country both economically and socially, Mr Bishop says.

"The people arriving from India with Covid-19 didn't want to catch this virus or pass it on to others. We would hate to see a situation where Kiwis are torn apart from family in India for long periods of time because our Government can't get its border defences right."

Mr Bishop says it's time for the Government to introduce rapid antigen testing for all people getting off international flights in New Zealand.

"You have the results in as little as 15 minutes and if anyone tests positive then they are immediately moved to quarantine and have their results confirmed by a standard PCR test.

"Day zero and day one tests are a critical part of our border defences but returnees can be in an MIQ facility for up to 24 hours waiting for the results, potentially spreading Covid-19 if they are positive."

The most concerning aspect of today's Covid-19 revelations is that the border worker who tested positive had not been vaccinated, and that the Government doesn't appear to know why, Mr Bishop says.

"Everyone in New Zealand will want to know why this border worker wasn't vaccinated, and how many other staff out there in our border and MIQ facilities haven't yet received a vaccine - and why they haven't received a vaccine.

"The Government has many questions still to answer on this."