Climate Change Commission publishes its final emissions reduction budgets, noting New Zealand's starting point is worse than expected, so more will need to be done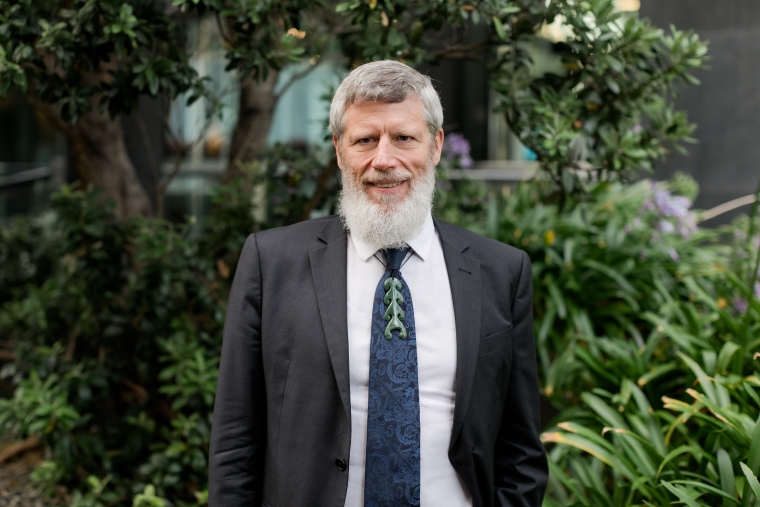 New Zealand is starting from a worse position than previously understood when it comes to our carbon emissions.
So, we won't be able to reach targets quite as ambitious as the Climate Change Commission expected when it published its draft emissions reduction targets in January.
Commission Chairman Rod Carr said New Zealand is going to need to move sooner to do more, even though our total emissions will end up being higher than previously expected.
"We just need to get on with it now," he said.
This is a key conclusion the Commission reached in its final advice to the Government, publicly released on Wednesday.
The Commission - an independent Crown entity - has been tasked with creating emissions budgets to provide New Zealand with a roadmap for meeting emissions reduction targets decided by the Government and detailed in the Climate Change Response (Zero Carbon) Amendment Act.
Under the Act, New Zealand has until 2050 to both reach net zero emissions of long-lived gases and to reduce biogenic methane emissions by between 24% and 47%.  
The Government has until December 31 to consider the Commission's advice. By then, the Government needs to have set its emissions budgets and finalised the country's first emissions reduction plan detailing the policies it will use to achieve the budgets.
Taking a closer look at the worse starting point we're at, New Zealand in 2018 emitted 70 mega tonnes of carbon dioxide equivalent. The Commission expected this to jump to 72 MtCo₂e in 2019. But it actually jumped to 75 MtCo₂e.
So, the Commission is increasing its emissions budgets by around 2 MtCo₂e a year. This means New Zealand will emit a little bit more than expected in the draft budgets.
This table shows the Commission's finalised budgets using both old ('AR4') and new ('AR5') reporting standards, compared to its draft budgets: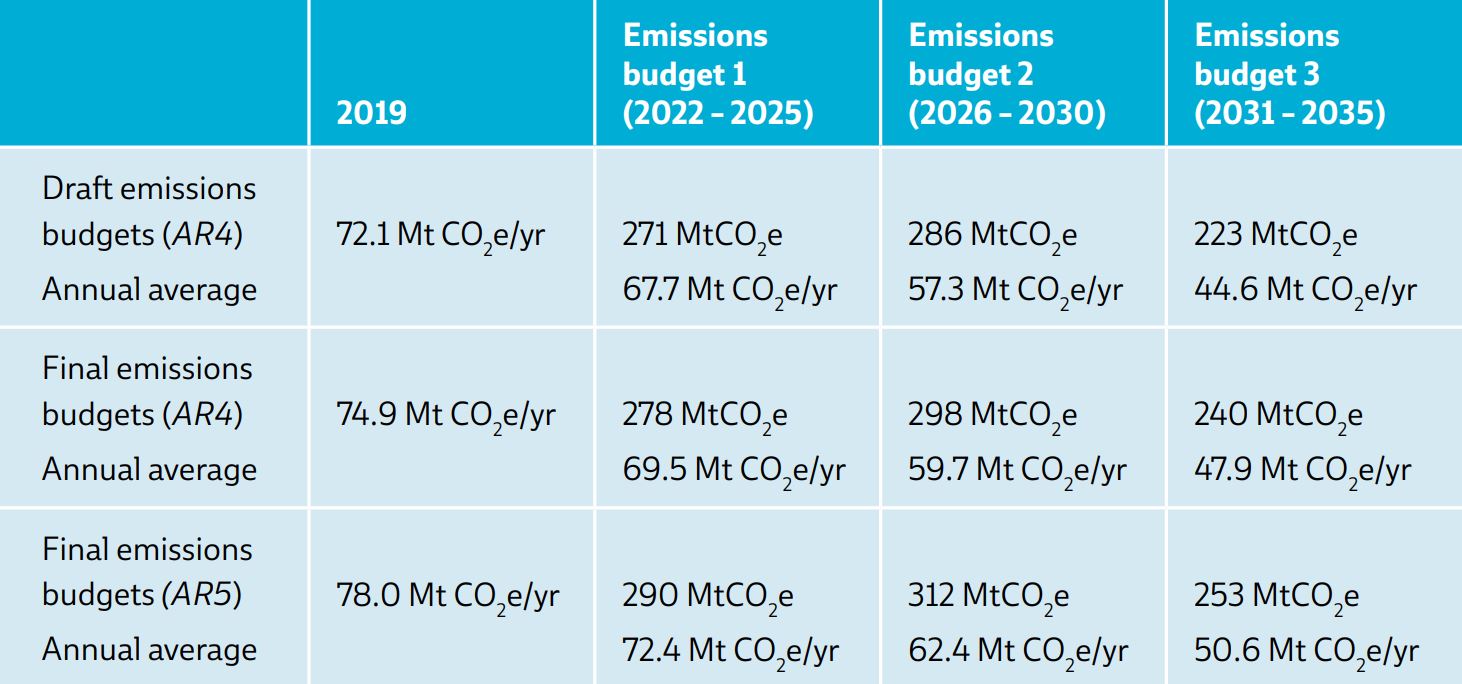 Not transitioning could be more costly than transitioning
In terms of the economic impact of making the transition, the Commission refined its forecasts.
It said making the necessary changes could shave around 0.5% off Gross Domestic Product (GDP) in 2035 and 1.2% in 2050. However, the Commission was at pains to say that not making the change could reduce GDP by 1% in 2035 and 2.3% in 2050.
It didn't include this modelling around what would happen if changes weren't made in its draft report.
Carr said: "The technology and the tools Aotearoa needs to reach its climate targets exist today. Our evidence shows climate action is affordable."
The Commission said its budgets are paced in such a way that give businesses time to plan, invest and innovate.
"It means business can replace assets - such as coal boilers, gas appliances and internal combustion engine cars - with low-emissions alternatives when they reach the end of their useful life," the Commission said.
"Businesses that rely heavily on fossil fuels will have to find alternative low-emissions ways of doing business, pivot into new areas or they may also face closure. In these cases, Aotearoa needs to think about the people working in those sectors and how to support them through change.
"Transitioning too quickly could increase costs for businesses that are able to transition and reduce their competitiveness. It will be important to monitor global markets and actions by competitors to understand the impacts…
"The flipside is that a delayed transition could result in businesses missing out on opportunities, losing some social licence and as a result losing access to some markets or to investment. A delayed, but more disruptive transition later could see businesses left with stranded assets."
The Commission said that "in general" it "prioritised actions that reduce emissions at the lowest cost", but cost wasn't its sole consideration. 
What needs to be done
While it will be up to the Government to decide how New Zealand meets its emissions reduction budgets, the Commission provided a few scenarios around what could be done. It provided this high-level summary of its main scenario: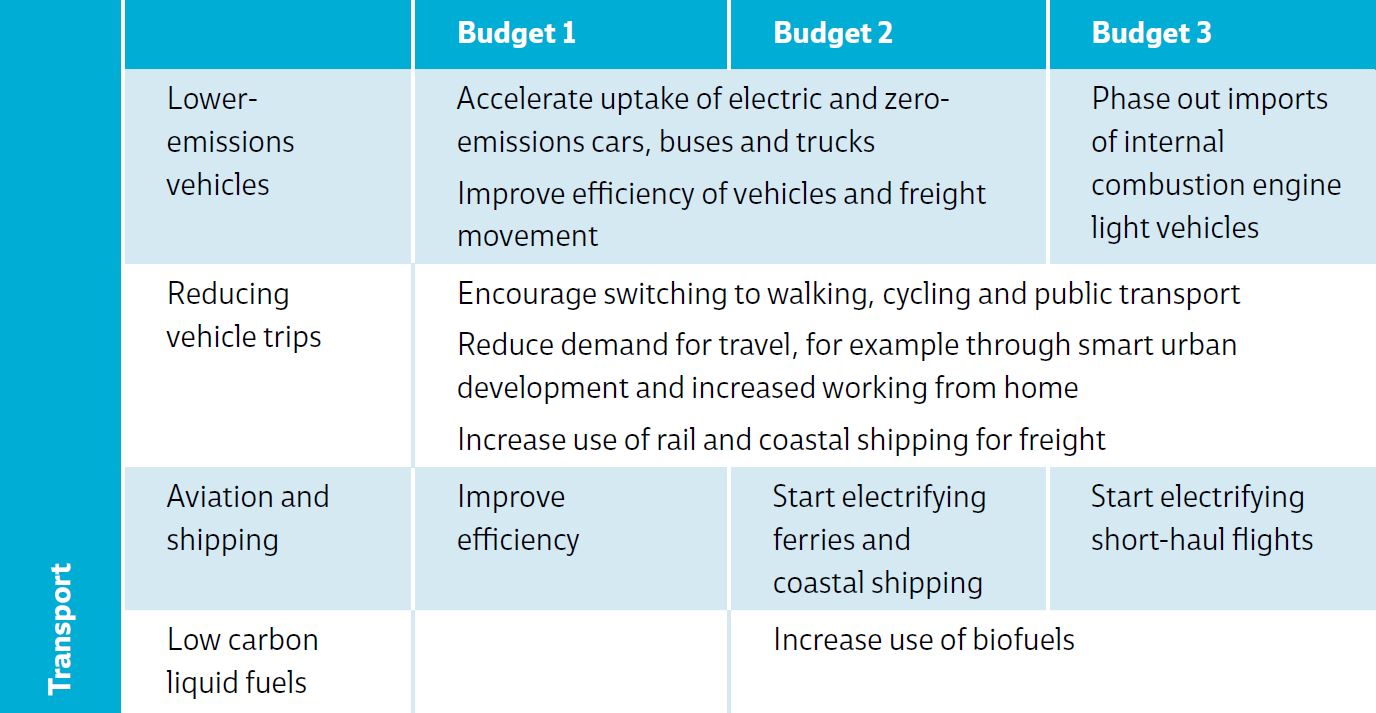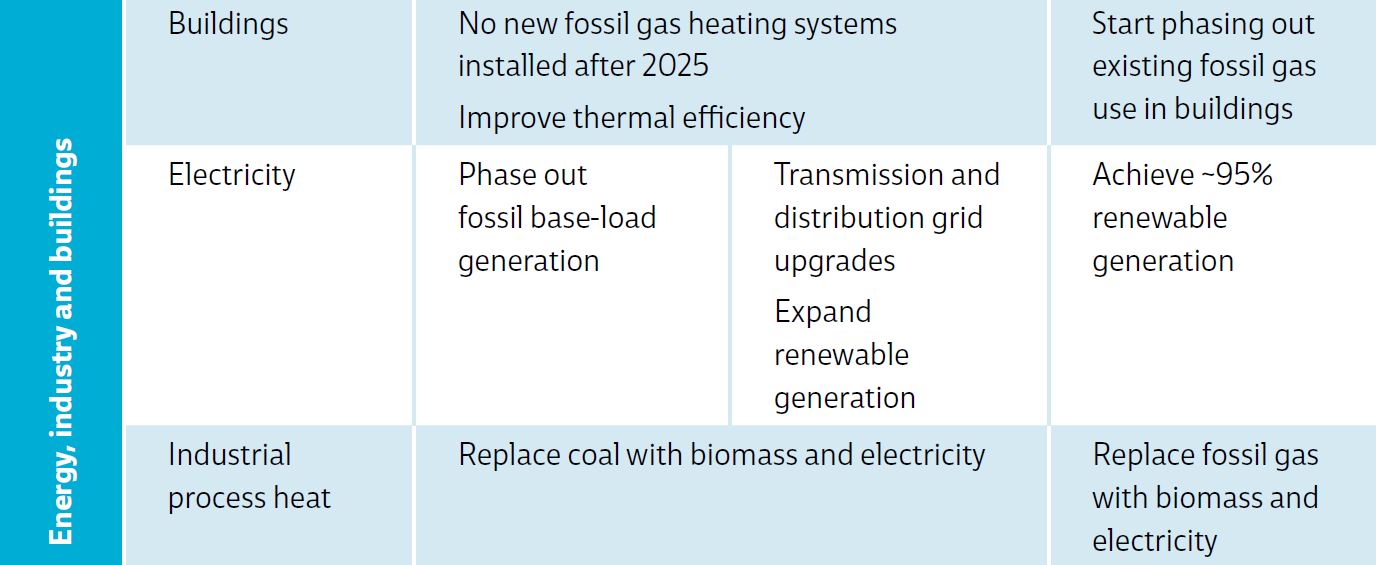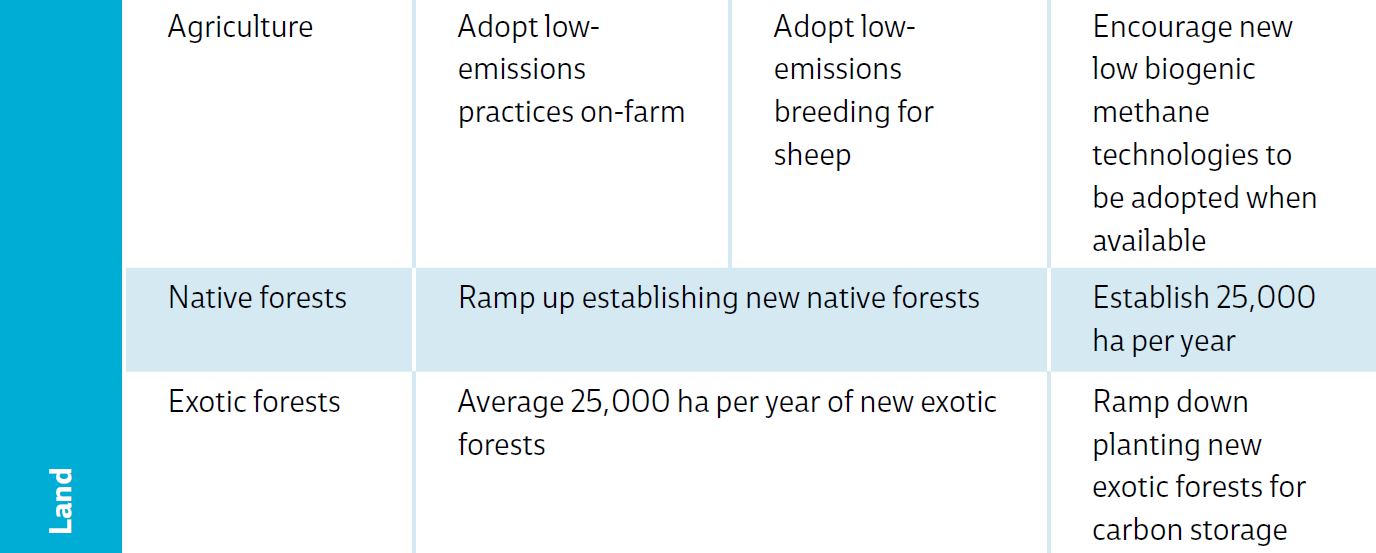 See the full 400-page report here.