Department of Internal Affairs says new water entities will need to service between 600,000 and 800,000 people to achieve efficiency gains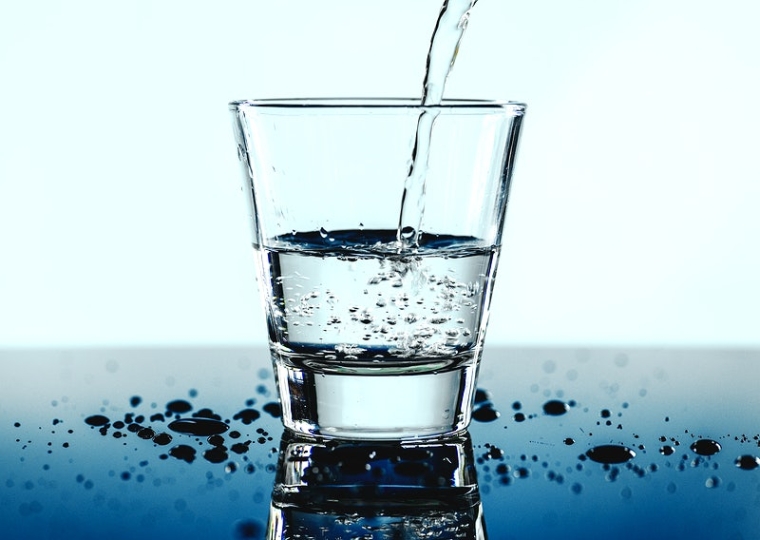 The Government is lobbying both councils and their constituents to get on board with plans to centralise the management of drinking water, wastewater and stormwater.
It sees major cost savings establishing four entities to manage water assets currently mostly provided by 47 local councils.
But for these efficiency gains to be realised, it needs scale or buy-in from enough councils.
Already, Whangārei District Council wants out, while the mayors of Auckland, Christchurch and Napier councils are grumbling about the overhaul.
While local councils have been engaging with the Government with the understanding amalgamation would be optional, Minister for Local Government Nanaia Mahuta won't rule out requiring councils to join an entity.
"We're not in that situation yet," she said when asked whether she'd force councils' hands.
Mahuta wouldn't comment on how much buy-in the proposals would require to be effective, or whether it would make sense for them to go ahead if a couple of large councils opted out.
"I'm looking for as much buy-in as I can get," she said.
"I want all New Zealanders to benefit from this reform."
A water entity ideally needs to service between 600,000 and 800,000 people
The Department of Internal Affairs (DIA), which is leading the overhaul, estimated a new water entity would need to service between 600,000 and 800,000 people to "achieve a level of efficient scale to contribute to meeting the investment deficit".
The four proposed water entities are expected to service populations of between 799,608 and 1,725,853 people each. So, buy-in from councils representing between 35% and 75% of the populations within the boundaries of the proposed entities would be required for the overhaul to increase efficiency.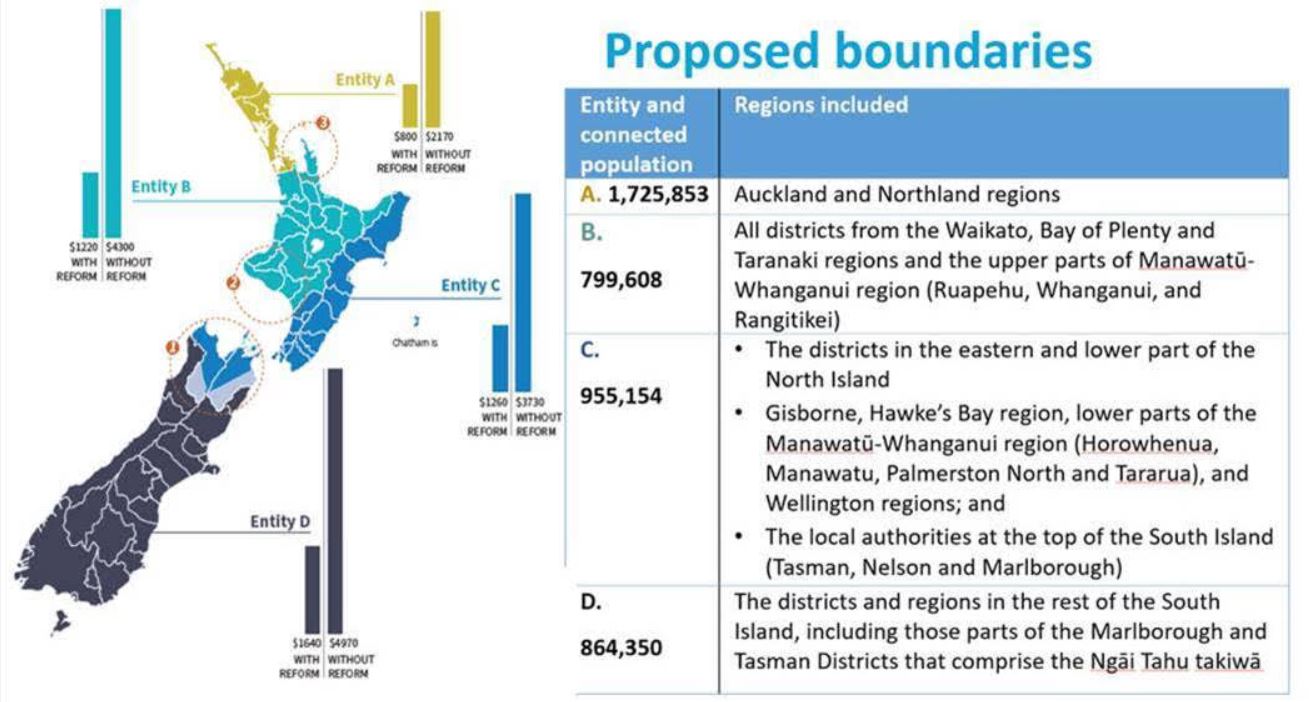 Because the proposal is for Auckland and Northland to be in the same entity, Whangārei District Council could opt out without hampering the efficiency of the entity it's put down to be a part of. 
The DIA said the international evidence it drew on suggests you can make a stronger case for scale efficiencies when dealing with wastewater than drinking water.
It said the entities would make it easier to finance investment in water services. Councils - some of which are already up against their debt limits - wouldn't have to take on more debt to pay for water infrastructure. Rather this would go on the water entity's balance sheet, giving the councils more capacity to borrow for other services. 
"Balance sheet separation, coupled with autonomy of funding decisions, would also be expected to result in an increased ability to borrow. Initial guidance from ratings agency Standard and Poor's indicates that current borrowing capacity of 4 times debt to revenue ratio could increase to 6 times debt to revenue under the reform scenarios," the DIA said. 
"Initial estimates are that the reforms could increase the borrowing capacity of the local government sector by up to $2 billion across all local authorities."
Govt makes sales pitch to ratepayers
Mahuta made her case for centralisation: "Without these changes, DIA modelling shows that even at the more conservative end of estimates, the average household bill for water services could be as high as $1900 to $9000 by 2051, which would be unaffordable for many communities. 
"Under our proposal for four providers those figures range from $800 to $1,640, saving households thousands of dollars."
The DIA reached these conclusions using data provided to it by councils.
It has put a comprehensive tool online that allows the public to see what they might pay for their water services by 2051, should their council join an entity or not.  
The DIA is also running newspaper and TV ads promoting centralisation.
Under the proposals, local authorities will be the owners of the new water entities.
The Government is developing safeguards against water assets being privatised.
The entities will also be established in such a way that prevents them from paying dividends or offering other financial rewards to their owners, making them unattractive to potential alternative owners.
Mahuta said the Government will make further announcements in coming weeks, including on a financial support package for councils. 
Councils that don't join an entity will need to comply with a tough new three waters regulatory regime without central government support. 
National opposed
National opposes the proposed reforms, but supports a water regulator with greater power to set and enforce standards.
Its water spokesperson Simon Bridges said: "The problems with Three Waters are complex, National recognises that, and we understand the need for change. But the proposed solution will end up with more problems than solutions.
"The benefits of scale are not convincing. Water services are not like the power grid – they are individual assets that are distanced and difficult to network. Yet the whole premise of four water entities assumes significant scale benefits.
"The result will be large service organisations that won't work together or create any savings. The last thing New Zealanders need is more bloated bureaucracies.
"We have yet to see a thorough implementation plan. How will the water assets of communities like Kaikōura and Bluff, some 800km apart, be practically networked and merged into one entity?
"Ratepayers face losing local control of the assets they've paid for over generations, while being asked to foot the bill for poorer-performing neighbours – all while getting no guarantee that the service will materially improve."