90 at 9: Bryers bankrupt; South Canterbury's concern; Dairy Holdings loss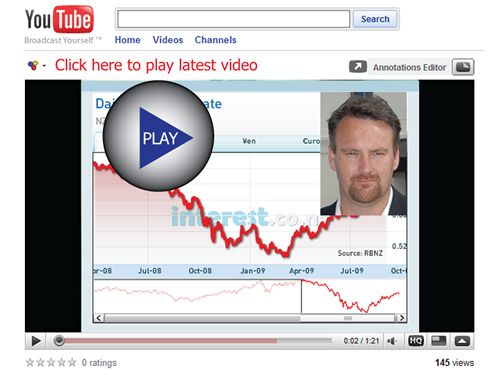 Click here for this morning's video.
Bernard Hickey details the key news overnight in 90 seconds at 9am in association with ASB, including news in the NZHerald that the High Court in Auckland found Mark Bryers bankrupt yesterday.
He made a settlement offer just before his court hearing of less than 1 cent in the dollar. Creditors include Westpac, Bridgecorp, Peter Francis and Jamie Peters. Bryers can now keep NZ$1,000 in cash and drive a NZ$5,000 car. He cannot be a director or run a company any more.
Meanwhile, South Canterbury Finance has released its audited accounts, which show the auditors have significant concern about South Canterbury's ability to continue as a going concern. It's bank loan has been shut off.
Meanwhile, New Zealand's largest corporate dairy farming group, Dairy Holdings, made a NZ$66 mln loss on  revenues of NZ$56 million in the last year, according to the South Canterbury's accounts. It has 58 farms and 45,000 cows. It is one third owned by South Canterbury Finance, with the rest owned by Alan Pye and Fonterra director Colin Amer. NBR reported that South Canterbury Finance bought a third of Dairy Holdings from Allan Hubbard's Southbury Holdings during the year for NZ$75.7 million.
Companies office records show that three other companies (Little Cow Company LLC, Pals Plus LLC and NZ Cow Company LLC) own a further 25% of Dairy Holdings. These three companies are based at 39 George St in Timaru, which is the same address as Allan Hubbard and South Canterbury Finance.