Hanover puts key 5-Mile development up for sale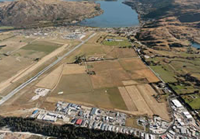 Hanover Finance has put its controversial 5-Mile development in Queenstown up for a mortgagee sale. Bayleys Real Estate said it was managing the sale price, which has a deadline of March 12, 2009. Dave Henderson, the property developer who took on the IRD in the 1990's (and who ended up writing a book on his victory over the tax department) was the developer behind the failed project, which is currently the largest excavation in the southern hemisphere. The 31 hectare development was originally planned to accomodate 10,000 people, a 4,000 square metre supermarket, fashion stores, bars and restaurants, and an on-site education campus encompassing several education providers and tertiary institutions.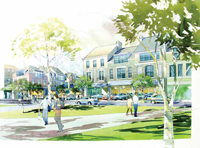 The land was bought by Henderson in 2002 and the project was planned to be worth NZ$2 billion on completion. Hanover Finance, like other finance companies, may well choose to retain the development if it can't sell it for an acceptable price, excercising its rights to take ownership of the land as the holder of the only mortgage. This would give Hanover greater control of the project and reduce the receivership costs currently being incurred by the company owning it.