Insurance: Consumers want online insurance quotes, but insurers slow to offer them
Research by Google in Australia has shown an important change in public attitudes around buying car insurance on-line.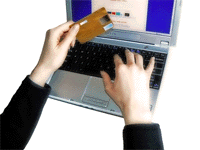 The Google Australia Automotive Insurance Study 2009 shows the fast-rising growth of online as a channel for researching and applying for car insurance. 68% of buyers in Australia applied online, with upwards of 75% using the Internet during the initial research stage. This was a dramatic rise from March 2008 when only 28% of those applying for insurance did so on-line.
You can see the article here.
New Zealand insurers have been slow to catch the shift to on-line demand. What is happening with insurance is similar to what happened in the banking industry 3-4 years ago with the move to on-line banking facilities instead of visiting the local bank branch. However, New Zealand insurers are slow to offer on-line facilities here.
AMI
provides scant information on-line. You can download a policy document and complete a request form for a quote but otherwise there are no other easy tools to assist Internet hungry researchers.
State
has a comprehensive on-line facility for personal insurance products. You can get a quote and complete an application for House, Contents and Cars.
AA Insurance
has a quote and on-line application for Car insurance but not for House or Contents. Home and Contents insurance quotes require a call to their call center. In the last few weeks,
Tower
has launched an on-line quote and application for Car insurance. The greatest challenge for on-line insurance is just how smart the system driving it is. Insurance pricing is a complex process that takes into account dozens of factors. Things like driver's age, sex, experience, the car, location, distance traveled, parking facilities, and so on need to be taken into account. On-line systems can cater for these factors, and buyers will need to be on alert that the deal being offered is in fact the best that is available for their situation. A good checking process is to compare your on-line quote to
our on-line prices
for the various scenarios and see that your offer stacks up to the best price available in the market. It is particularly important to assess the
policy coverage
is what you need. A low price is only good value when it comes with proper cover. We have also seen that better deals can be had sometimes by taking the time to phone for a quote. It's worth double checking your on-line quote by making a phone call to just make sure it is in fact the best price on offer. There seems little doubt the Australian research will apply to this side of the Tasman and that kiwi consumers will very soon demand high levels of on-line insurance access. While some insurers are already in this space, there seems to be a need for a fast catch up by others. But its not just a price comparison that's needed - use our
product scoring
to ensure you are buying proper cover.