Insurance: How the law protects you from some arbitary insurance decisions
By John Grant Everyone has heard 'horror stories' about someone with an insurance claim denied for what first appears to be trivial reasons. But, insurers cannot deny your claim simply by using some policy wording that has no bearing on the nature of your claim. Under New Zealand law, insurers cannot rely on an exclusion unless the excluded event or circumstances, caused or contributed to the insured's loss. The specific piece of legislation is section 11 of the Insurance Law Reform Act 1977 .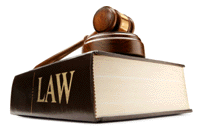 The wording in that law is somewhat confusing and can be summarised as follows;
Where a policy has an exclusion because the event or circumstances was likely to increase the risk of loss, then
the insured does not lose indemnity if, on the balance of probabilities, the actual loss was not caused or contributed to by the excluded event or circumstances.
A good example is age excess. If a 19 year old has parked a car properly and the car was subsequently damaged while it was parked, then an age excess could not be applied because the age of the driver cannot be seen as causing the loss. Another example would be a person driving a car without a current Warrant of Fitness. Section 11 would require the insurer to show that the accident had a direct cause to the lack of vehicle safety. For example, bald tyres and not being able to stop in a reasonable distance would probably be grounds to deny a claim. But being hit from behind while stationary when you do not have a current WOF would not permit an insurer to deny a claim, as it would fail the S11 test. Driving while using a cell-phone provides yet another example. An insurer who has an exclusion on the use of cell-phones while driving would need to be able to show that the use of the cell-phone contributed to the accident. There have been many cases of section 11 being applied and a claim paid where one may have expected it to otherwise be declined. The test could simply be, does it seem fair to apply this exclusion/condition and does it have a direct relationship to the claim I am lodging? If not, then you could well have grounds to dispute the decline of your claim by using section 11 of the Insurance Law Reform Act.