Asking prices on realestate.co.nz drop 3.6% in May from April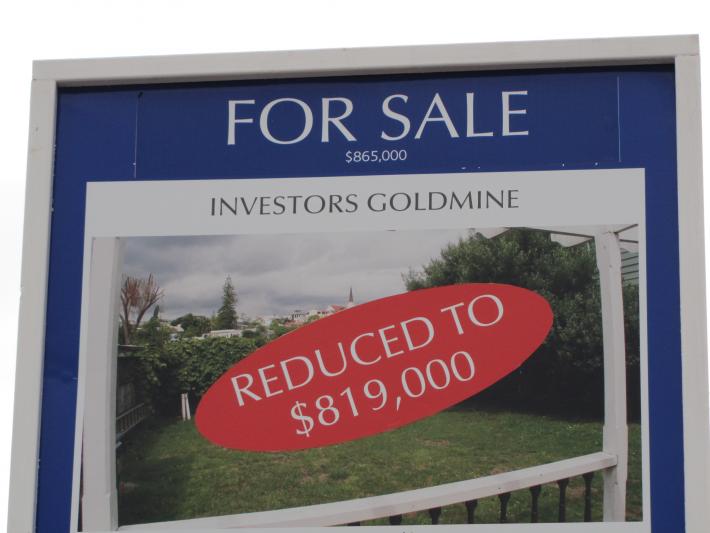 Realestate.co.nz has reported that average asking prices dropped 3.6% in May from April as vendors finally started to adjust their prices to meet a more subdued market.
"The volume of property on the market has been steadily rising over the past several months, and something had to give," said Realestate.co.nz Chief Executive Alistair Helm. "Sellers with new listings recognise the need to be aggressive on price with the large volume of property available. Accordingly, they've lowered asking prices in reaction to market conditions," Helm said.
The inventory level of unsold houses, as measured by the number of weeks of sales necessary to clear properties on the market, remains high at 46.9 weeks, Realestate.co.nz said in its monthly NZ Property report, which provides the first indication of activity in the month of May. The full report is here at The Unconditional blog.
"While we've not seen a deluge of cheap property for sale, it does appear that we've peaked on price and there's an opportunity here for buyers. Sellers are hunting them out using price as leverage to beat the competition," Helm said.
"The volume of new listings coming onto the market in May continued to hold steady. With 46.9 weeks of inventory on the market, we reached a tipping point in May, where both high inventory and prices were unsustainable," he said.
"Last year we were in a similar situation, but it was the volume of sales that decreased. This year it's price," he said.