Westpac transferring billions in loans, deposits to NZ arm from Aussie parent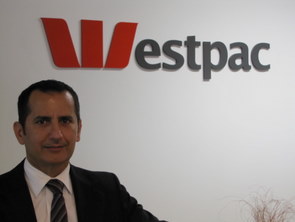 Westpac has agreed to transfer NZ$7 billion worth of New Zealand assets and NZ$7.4 billion worth of funding to its locally incorporated subsidiary from its Australian parent under a deal reached with the Reserve Bank.
The transfers to Westpac New Zealand Ltd (WNZL) from Westpac Banking Corporation New Zealand Branch, are disclosed in Westpac NZ's latest General Disclosure Statement (GDS).
As of March 31, Westpac says  the proposal includes shifting across customer loans valued at about NZ$7 billion, deposits of NZ$4.4 billion and term intra-group funding worth about NZ$3 billion. It estimates that, for the six months to March 31, the business activities being transferred had revenues of about NZ$90 million and net profit after tax of about NZ$50 million.
Speaking to interest.co.nz last month, Westpac New Zealand chief executive George Frazis down played the transfer, saying from the customers' perspective it would have no impact. Frazis acknowledged, however, that the move would create some "inefficiency."
The changes to Westpac's operational model can be traced back at least as far as 2004. That was when Westpac, which had been operating in New Zealand solely as a branch of its Australian parent, agreed to incorporate in New Zealand. WNZL was duly registered as a bank in November 2006 meeting the central bank's local incorporation policy that all systematically important banks operating in New Zealand be locally incorporated.
Since 2006 Westpac has run the dual registration operating model with WNZL conducting its retail and business banking activities in New Zealand and the branch established to undertake its institutional and financial market activities. After an independent review of the operating model last year, the Reserve Bank and Westpac agreed to changes.
This means institutional customer deposits, institutional customer transactional banking, institutional customer lending, debt capital markets business excluding debt securities team activities such as arrangement of commercial paper and bond programmes, and corporate advisory activities are being transferred to WNZL. Westpac notes in its GDS that although high level agreement has been reached on the operating model, agreement on details and implementing the transfers is yet to be reached with further talks with the central bank to come.
The bank also notes that after the transfers, WNZL will probably require additional funding, all or most of which it initially expects to cover through intra-group borrowing. The transfer is expected to be completed by the end of 2011.
The branch will retain its financial markets operations for external customers and global intra-group financing functions.
* This article was first published in our email for paid subscribers.See here for more details and to subscribe.