Securities Commission cautions Strategic Finance investors on low ball offer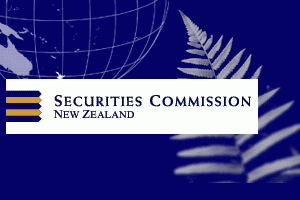 The Securities Commission is warning investors in Strategic Finance, which is in receivership, to be "wary" of a low ball offer for their debentures from Australian company Stock & Share Trading Company Pty Limited.
The commission says Stock and Trade, which has also floated low ball offers to investors in St Laurence - another finance company in receivership - is offering to buy Strategic debentures for just 5 cents in the dollar having previously offered 20c.
According to the New Zealand Companies Office, Stock & Share Trading's principal place of business in New Zealand is Auckland's PricewaterhouseCoopers Tower on Quay Street. The person authorised to accept service in New Zealand on its behalf is Andrew Kennedy of Newmarket-based law firm Prudentia Law.
The firm's sole shareholder is listed as Adelaide resident John William Armour.
Strategic Finance was tipped into receivership by its trustee Perpetual Trust in March owing about NZ$417 million to 13,000 investors. Its receivers, John Fisk and Colin McCloy of PricewaterhouseCoopers, want to sell the company's loan book and plan a full investigation into Strategic and parties associated with it. indicative offers for the loan book are due in the middle of this month.
 See full Securities Commission announcement below:
Debenture-holders in Strategic Finance Limited should be wary of an offer by Stock & Share Trading Company Pty Limited to buy their debentures for 5c in the dollar.

Stock & Share Trading Company, which is based in Australia, had previously offered investors 20c in the dollar.

There was also an earlier unsolicited offer to Strategic Finance debenture holders by Marchmont Securities Trust, which the Commission issued a warning about in January. The Securities Commission reminds investors to be cautious of any unsolicited offer to purchase their investments, especially where the offer is well below face value.

The Securities Commission urges investors to seek professional advice before making any decision to accept the offer. When a finance company is in receivership it is very difficult to accurately assess the value of the company's debentures.

The debentures are not trading on any organised market, so there is no market price against which investors can assess the offer. Under securities legislation it is not illegal to offer to buy securities below their face value. Any offer to buy securities from investors must not be misleading or deceptive.