Receiver appointed to more companies owned by Christchurch's Dave Henderson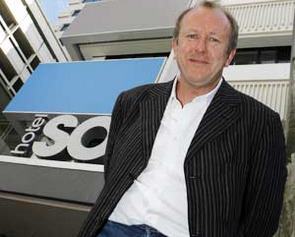 Receiver appointed to more companies owned by Dave Henderson
Grant Thornton has announced it has been appointed as receivers for more companies owned by Dave Henderson, the Christchurch property developer made famous after his battle with the IRD was made into a book and a film known as "We're here to help." 
Henderson was the man behind the 5 Mile development in Queenstown that became known as Hendo's hole after the development of Tuscan style apartments and shopping centres failed to get off the ground. Financed by Hanover Finance, it has since been sold by Allied Farmers, which took over the Hanover loans. 
The companies placed in receivership late on Friday included Livingspace Properties Ltd, Castle Street Ventures Ltd, Tay Ventures Ltd, RFD Investments Ltd and 92 Lichfield Ltd, Grant Thornton said.
Richard Simpson, National Director, Specialist Advisory of Grant Thornton New Zealand, said that Tim Downes, Simon Thorn and Dave Ruscoe of his firm had been appointed as receivers of the companies.
"Livingspace Properties operates apartments in Dunedin, Invercargill and Christchurch", Simpson said in a statement.
"It will take us some time to get to grips with the financial position of the companies, but in the meantime it will be business as usual."
The receivers would continue to operate the Livingspace businesses and honour bookings. Simpson also said there were a number of commercial buildings involved in the receiverships in all three cities.