ANZ to pay investors NZ$45 mln to settle ING, ANZ frozen funds dispute with Commerce Commission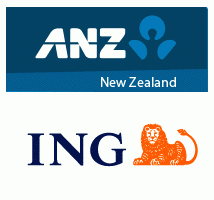 ANZ and ING have agreed to pay investors NZ$45 million within 5 months to settle their dispute with the Commerce Commission over whether they misled investors in two funds. This is the biggest monetary settlement with the Commerce Commission.
"The Commission's investigation focused on whether representations made by ING and ANZN when promoting and marketing the ING Diversified Yield Fund (DYF) and the ING Regular Income Fund (RIF) breached the Fair Trading Act by misrepresenting the degree of risk of the funds," the Commerce Commission said.
The funds were frozen in March 2008, affecting around 15,000 investors.
"In the Commission's view, representations made by ANZN and ING concerning the degree of investment risk in the funds were likely to be misleading, in that the actual risk was understated. We concluded that there was sufficient evidence to commence proceedings against both parties for breaches of the Fair Trading Act," said Commerce Commission Chair Mark Berry.
"It is important that consumers are able to make properly informed decisions, based on clear and accurate information. Investors decide where to invest their money based largely on their appetite for risk. Throughout our investigation investors have told us that they would not have invested in these funds if the actual risk had been represented accurately," said Berry.
"After careful consideration, the Commission believes that this settlement serves the best interests of New Zealand consumers, and the affected investors in particular, who, in many cases, stood to lose part of their life-savings. The NZ$45 million settlement represents the largest compensation sum the Commission has achieved for consumers," said Berry
"Any court proceedings were likely to have involved significant delay, cost and risk, with no certainty of achieving an outcome that would benefit the affected investors." "In addition to compensating investors, this settlement also sends a clear message that a failure to provide accurate information to consumers can lead to significant financial consequences."
Not all ING investors will receive a payment under the settlement. The settlement only relates to those investors who were still in the funds at the date of suspension. The individual amounts received by eligible investors will be determined by a number of factors and some necessary assumptions by the Commission.
This may take into account such issues as whether investors have already been made right, and to what degree, by ANZN, or through remedial actions taken by the Banking Ombudsman, or through tax adjustments.
ANZ National Bank Acting Chief Executive, Steven Fyfe said the bank did not agree with all the Commission's views, but did agree it was in the best interests of investors to avoid a lengthy court process.
"We apologise to those investors who felt we had misinformed them. Our priority has always been to assist investors, which is why we made available more than $500 million before this settlement," Fyfe said.
ING (NZ) had undertaken to complete a review of its relevant processes and procedures, ANZ National said.