Strategic Finance liquidator will use wide powers to scrutinise deals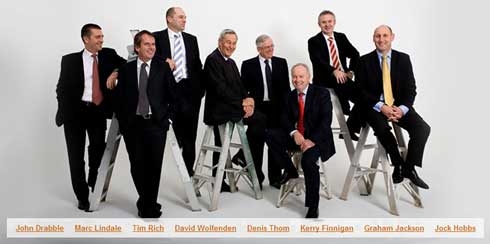 Strategic Finance's trustee has appointed liquidators to the failed property lender, noting they will have wider powers than receivers PricewaterhouseCoopers to scrutinise and investigate the company's deals.
Perpetual Trust yesterday placed Strategic in liquidation with Corporate Finance's John Cregton and Andrew McKay appointed liquidators.
Matthew Lancaster,  Perpetual Trust's head of corporate trust, told interest.co.nz today the liquidators had been appointed because it was anticipated there would be a shortfall for Strategic's investors and the liquidators could investigate Strategic's transactions, looking for any that could be over turned to get a better recovery for investors. They would particularly look at transactions dating from about June 2008 until Perpetual Trust appointed the receivers.
Perpetual pulled the plug on Strategic in March, appointing PricewaterhouseCoopers' John Fisk and Colin McCloy as receivers. In their first letter to investors the two said in May that they wanted to sell Strategic's loan book and planned a full investigation into Strategic and parties associated with it. They didn't provide an estimate of how much money they expected to recover.
About 13,000 Strategic investors are owed about NZ$417 million. Strategic, which counted former All Blacks captain and New Zealand Rugby Union chairman Jock Hobbs among its directors and whose CEO was Kerry Finnigan, was involved in financing Auckland's Soho Square development, the Sentinel Tower project in Takapuna and the Fiji Hilton.
Lancaster said the liquidators could report anything especially untoward to authorities such as the Securities Commission. Thus far the commission had only looked at Strategic in the general sense that it looks at all finance companies that collapse into receivership, he said.
Fisk said the appointment of the liquidators wouldn't affect the receivership, which would continue as before. Fisk and McCloy say the loan book consists of 87 loans with a total net book value of NZ$229.1 million. They said they had received several expressions of interest in the loan book and had contacted PricewaterhouseCoopers colleagues in Australia and Asia to help identify other potential interested parties. Last month the receivers pushed out the deadline for indicative offers for the loan book to this month.
However, Fisk told interest.co.nz today there were still interested parties doing due diligence on the loan book. He now expected the process to be complete by mid-August and investors would be told of the outcome as soon as possible.
Perpetual Trust called in the receivers after Strategic failed to generate sufficient loan recoveries for a repayment that had been due to investors in January. Strategic also revealed in January that its total loan book value, net of provisioning, had fallen below 75% of the aggregate principal monies owed to debenture holders, depositors and subordinated note holders. Both of these were "Review Events" under the terms of the company's moratorium.
In December 2008 Strategic's investors voted for a moratorium that aimed to repay them 100% of their principal investments plus interest through asset realisations. At that time Strategic's loan book was valued at NZ$477 million.
Strategic Finance is one of dozens of finance companies to collapse over the past four years putting NZ$6.8 billion owed to more than 200,000 investors on the line. See our Deep Freeze list here.