We tried our best & did the right things at the right time, says Ex-Strategic Finance CEO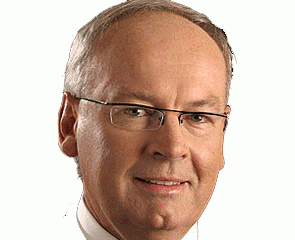 Former Strategic Finance CEO Kerry Finnigan doesn't expect that he or the rest of the company's leadership will face any charges stemming from investigations into the demise of the property lender.
Finnigan told interest.co.nz last week's appointment of liquidators by Perpetual Trust was probably just a process the trustee wants to go through.
"We don't think we've done anything wrong," Finnigan said.
Placed in receivership by Perpetual Trust in March owing about 13,000 investors about NZ$417 million, Strategic is one of dozens of finance companies to collapse over the past four years putting NZ$6.8 billion owed to more than 200,000 investors on the line. See our Deep Freeze list here. Strategic was the second biggest receivership behind Bridgecorp, which owed investors NZ$459 million when placed in receivership in July 2007.
"We think we tried to deliver a good outcome for investors in a very trying and difficult time," Finnigan added.
"Unfortunately we weren't successful."
Matthew Lancaster, Perpetual Trust's head of corporate trust, said the liquidators - Corporate Finance's John Cregton and Andrew McKay - were appointed because it was anticipated there would be a shortfall for Strategic's investors and they had more power than receivers to look into Strategic's transactions, looking for any that could be over turned to get a better recovery for investors.
The liquidators would particularly look at deals dating from about June 2008 until receiver PricewaterhouseCoopers' appointment in March this year and they could report anything untoward to the likes of the Securities Commission, Lancaster added.
Finnigan said, however, Strategic's board had acted in a professional manner discharging its duties in the best way possible.
"We've got the Securities Commission and Companies Office and a number of regulators keen to look at us, which is the process for a lot of finance companies (in receivership)," said Finnigan.
"We'll just run that process and hopefully at the end of it people will draw the same conclusion – that we actually did try our very best, we did do the right things at the time and the outcome was unfortunately the outcome."
Strategic froze repayments to investors in August 2008 blaming tough conditions in the property market. Investors then voted for a moratorium in December 2008 that aimed to repay them 100% of their principal investments plus interest through asset realisations over five years. At that time Strategic's loan book was valued at NZ$477 million.
However, Perpetual Trust called in the receivers after Strategic failed to generate sufficient loan recoveries for a repayment to investors' that was due in January. In May's first letter to investors PwC's John Fisk and Colin McCloy said the loan book consisted of 87 loans with a total net book value of NZ$229.1 million. They said Strategic's lending was primarily secured over development land with, in the majority of cases, prior ranking charge holders and further development funding required to complete the development.
Strategic, which counted former All Blacks captain and New Zealand Rugby Union chairman Jock Hobbs among its directors, was involved in financing Auckland's Soho Square development, the Sentinel Tower project in Takapuna and the Fiji Hilton.
Most loans were on a capitalised interest basis, which meant interest accruing is added to the loan balance and received on repayment of the loan, rather than being paid to Strategic on a monthly or quarterly basis.
Fisk and McCloy said about 42%, or NZ$96.8 million, worth of the loan book is secured by a first ranking mortgage with 58%, or NZ$131.4 million, secured by a second ranking mortgage. They said there was a total of NZ$544.4 million worth of debt held against Strategic's loan book assets that ranked ahead of Strategic's claims. 
'Close scrutiny'
Meanwhile, Finnigan said Strategic was run under strict protocols set by its trustee from the day it suspended repayments to investors. This ultimately included being run under the auspices of a monitoring accountant – PwC - which Finnigan suggested was almost akin to a receivership.
"For nearly a year and a half there was quite close scrutiny on the operations of the business, before the moratorium and during the moratorium. If there were any issues to come out as a result of that our view is they probably would have been put on the table and dealt with through that period," Finnigan added.
Meanwhile Strategic debenture holders should find out on Friday when they'll get their first repayment and how much it will be. Fisk and McCloy say several property transactions are "scheduled to occur in the first week of August" and they expect to provide Strategic investors with their second update on August 6.
"Subject to these property transactions occurring as scheduled, we expect to be able to announce the timing and quantum of the first interim distribution to secured debenture investors," the receivers say.
This will be the first hint of how much money the receivers expect to recover. Fisk and McCloy have been looking to sell Strategic's loan book which Finnigan suggested could fetch more if sold piecemeal rather than sold in whole.
* This article was first published in our email for paid subscribers earlier today.See here for more details and to subscribe.