Viaduct Capital receiver expects to recoup 28c to 33c in the dollar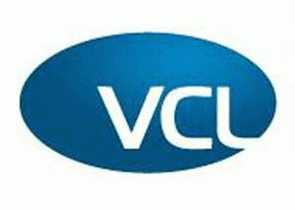 Viaduct Capital's receivers say security sharing deeds (SSDs) on some of the company's loans, which have bumped them down the repayment pecking order, and the demise of Mutual Finance which was the recipient of some of these SSDs, are likely to reduce the amount of money they can recover.
The Auckland-based property financier was put into receivership by its trustee Prince & Partners Trustee Company on May 13 with McDonald Vague's Boris van Delden and Iain McLennan appointed receivers. Prince & Partners said they made the move to protect investors' interests through an orderly realisation of the company's assets.
A total of 110 Viaduct Capital secured depositors are owed NZ$7.8 million, including accrued capitalised interest. Under the Crown retail deposit guarantee 94 depositors owed NZ$7.3 million are covered. However, 16 depositors who invested NZ$515,455 after Treasury withdrew its guarantee from Viaduct Capital on April 20 last year aren't covered. Treasury said it withdrew the guarantee after deciding Viaduct had used it inappropriately, without specifying details.
In their first report van Delden and McLennan say depositors not covered by the guarantee can only expect to get back between 28 cents and 33 cents in the dollar. Unsecured creditors owed NZ$79,500, including one unsecured capital note holder owed NZ$5,000, aren't expected to get any money back.
The receivers note that many of Viaduct Capital's loans are exposed to SSDs given by the company in return for funds received. They have verified that this money has been paid to Viaduct Capital. However, the SSDs mean Viaduct Capital's priority in the security over which the lending was made has been replaced by the new funding provider.
"For example, where the company initially had a second ranking charge, after the SSD the company now has a third ranking charge. This has a large potential impact on the realisable value of the securities."
The receivers say they have sought legal advice on the validity of the SSDs and on the priority issues that have arisen.
A further impact on possible recoveries stemmed from the collapse of Mutual Finance, which is also now in receivership. This is because Mutual Finance was the recipient of some of the SSDs and had, at the time of McDonald Vague's appointment, expressed interest in providing further money to securities in which Viaduct Capital and Mutual Finance were involved.
"As there is now no hope of that further funding, some securities have gone from our initial assessment of potentially providing some funds to the company, to having no chance of recovery for the company."
Covenant Trustee appointed Grant Graham and Brendon Gibson of KordaMentha as Mutual Finance's receivers last month. Mutual, which is covered by the Crown guarantee, owed 340 depositors NZ$9.3 million.
Mutual Finance was run by former Strategic Finance founder Paul Bublitz, who is also involved with Hunter Capital, which was behind Viaduct Capital. Strategic Finance, whose 13,000 investors face losing more than NZ$300 million, is in receivership too.
Meanwhile, van Delden and McLennan note Viaduct Capital has indemnities from a number of parties and their estimated recovery range doesn't include any estimate of returns from these. They also note their estimated of recoveries is "possibly at the low end."
The demise of Mutual Finance brought to 59 the number of finance companies, investment funds and mortgage trusts that have been frozen, closed, collapsed or put into receivership or liquidated since early 2006, according to the Deep Freeze list compiled by Interest.co.nz About 200,000 investors have been affected with the money frozen or lost reaching NZ$6.802 billion. The government has provisioned for losses on its retail deposit guarantee scheme of NZ$934 million.