'Heartland Bank' requires support of 7 stakeholder groups across 3 merger partners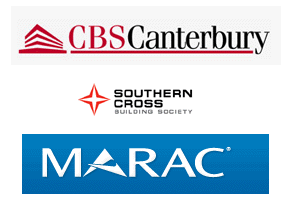 The three partners in the creation of a 'Heartland Bank' need to secure the backing of seven separate stakeholder groups at six or seven November meeting as they strive to get the new financial services provider up and running from January 1 next year.
Pyne Gould Corporation (PGC) chief executive Jeff Greenslade told interest.co.nz votes would be held for Marac debentureholders, Marac bondholders, Canterbury Building Society (CBS) and Southern Cross Building Society (SCBS) depositors, PGC shareholders and CBS and SCBS members.
All stakeholders will receive an independent report, compiled by Cameron Partners and the Christchurch office of Northington Partners assessing the merits of the proposed merger, in early November. Six or seven meetings, for the various stakeholder group votes, are likely to follow in mid-November.
The level of support required at the meetings to get the deal over the line varies. The two building societies require 75% backing on the basis of each member getting one vote. PGC will require 75% support of shareholders' votes cast. The depositor and debentureholder meetings, meanwhile, will require 50.01% support.
Separately, the regulatory approvals required include securing Treasury's blessing for the new entity to be covered by the extended Crown retail deposit guarantee scheme . All of Marac, CBS and SCBS have been accepted into the extended scheme which begins on October 12, when the initial guarantee expires, running until December 31 next year.
Given the plan is to list the new group on the sharemarket, the process of organizing a listing is also underway. And application has been made to the High Court for a scheme of arrangement order to facilitate the legal requirements in terms of creating the new entity under the Companies Act and Building Societies Act. Greenslade said "minor waivers" were also required under the Securities Act.
However, he didn't anticipate any of the regulatory issues would prove too big of a hurdle.
"The big thing really is the round of discussions and votes with our stakeholders," Greenslade said.
* This article was first published in our email for paid subscribers earlier today.  See here for more details and to subscribe.