Heartland Bank management & board to be named soon, umbrella brand planned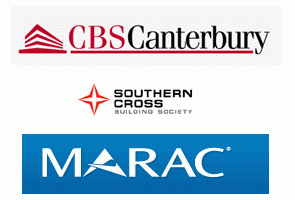 The so-called "Heartland Bank" should have a CEO and board in place within about a month and work is underway on establishing an "umbrella" brand for the new entity.
Jeff Greenslade, chief executive of Pyne Gould Corporation (PGC), which plans to merge its finance company Marac Finance and Marac Insurance with the Canterbury Building Society (CBS) and the Southern Cross Building Society (SCBS), obtain an investment grade credit rating from Standard & Poor's and banking licence from the Reserve Bank, told interest.co.nz the Heartland Bank name was merely a concept rather than a brand.
Work was underway to create what Greenslade described as an umbrella brand for the new entity, which the three partners aim to have in place from January 1 and to list on the sharemarket in early February.
"Underneath that we intend for, the foreseeable future, to maintain the existing brands to the extent they have relevance in certain markets or products," Greenslade said.
The three parties said yesterday they had now signed a binding Merger Implementation Agreement. Bruce Irvine, chairman of PGC and the establishment board of the new entity, said this meant appointing a CEO was now a priority.
"I would say within a month we would be able to announce both the composition of the full board and the composition of the senior executive team," said Irvine.
Asked whether the CEO would be appointed from within one of the three merger partners, Irvine said that decision hadn't yet been made. Greenslade, who is also CEO of Marac and Heartland Bank project director, declined to comment on whether he was interested in the role. The Heartland Bank also has a project manager, former ASB executive James Mitchell. CBS CEO Bryan Inch and SCBS's Bob Smith could also be contenders.
PGC will own 71% of the new entity, CBS 14.5% and SCBS 14.5%. PGC will continue as a "discrete entity" with a single holding in the merged group whereas the individual shareholders of CBS and SCBS will own shares in their own right. PGC will pick five of the up to nine member board with one of the five serving as chairman. CBS and SCBS will pick up to two board members each. Of the full board, at least three will be independent directors.
The merger, announced in June, is designed to create greater scale and tap a bigger retail deposit funding base as the new entity seeks an investment grade credit rating and bank licence. The plans envisage a Christchurch headquartered "Heartland Bank" that would aim to double its NZ$2.3 billion asset base within five years through growing family, small business and agricultural lending.
Greenslade said the process of trying to obtain an investment grade credit rating was underway and he was "optimistic" about the prospects. All of Marac, CBS and SCBS have existing credit ratings below investment grade. An investment grade credit rating is needed for a banking licence, which the group hopes to apply for by next July.
Little financial impact expected from Canterbury earthquake
As of June 30, about 28% of the merged group's loan book and 39% of its deposit base in Canterbury. Irvine said the three partners had each provided assessments of the earthquake's impact on their business to each other.
"There are virtually no adverse financial consequences in terms of the organisation and its structure," said Irvine. "Anywhere where there is an issue there is adequate insurance."
Also at June 30, 44% of the merged group's loans were in property with 21% in residential property, 12% in commercial property, 7% Marac's property book, and 4% in rural property. Greenslade said property development would not be part of the new business with Marac's loans in that sector continuing to be wound down.
Greenslade said the three partners were comfortable with the products and services they had in place between them.
"We have, across the three the products we need," Greenslade said. "CBS has strong transactional banking capability, both SCBS and CBS have residential mortgages and Marac has working and seasonal capital capability in respect of SMEs and the rural sector."
* This article was first published in our email for paid subscribers earlier today. See here for more details and to subscribe.