Auditor warns it cannot provide an opinion on whether Allied Farmers is a going concern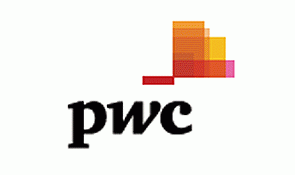 Allied Farmers' auditor,  PricewaterhouseCoopers (PwC), says it's not sure whether the company can survive because it has been unable to obtain sufficient audit evidence upon which to form an opinion on whether application of the "going concern" assumption remains appropriate to the beleaguered company's accounts.
(Update adds paragraph on outstanding debts).
PwC's comments are made in Allied Farmers' annual report, which was released to the stock exchange this morning.
Allied Farmers acquired Hanover Finance and sister company United Finance's loans and properties in a deal valued at NZ$396.2 million last December. As of June 30 it had written down the value of these assets to just NZ$94.3 million. The group's unaudited annual loss was NZ$79.14 million, or NZ$77.6 million, when its now in receivership subsidiary Allied Nationwide Finance is included.
The auditor says although the financial statements have been prepared on a going concern basis, the validity of the assumptions depends on Allied Farmers to generate sufficient future cash flows from various funding initiatives.
These include resurrecting a capital raising of up to NZ$19.3 million suspended in August when Allied Nationwide collapsed, securing an alternative financier to provide alternative debt factoring facilities for rural services subsidiary, Allied Farmers Rural, collecting NZ$5 million worth of Allied Farmers Rural revolving credit debtors that became due for payment on September 30, continued realisation of Hanover group financial and property assets and the finalisation with Allied Nationwide's receiver as to the repayment terms on the obligations from Allied Farmers to Allied Nationwide, which includes NZ$9.895 million owed for a credit enhancement facility.
Despite Allied Farmers saying this week it has cleared its senior debt with Westpac ,the accounts show Allied Farmers still has NZ$44.3 million of debt classified as current, meaning it's due for repayment within a year, owed to banks and financial institutions. This is secured against property assets acquired from Hanover. The group also has NZ$12.4 million worth of capital notes due to mature in November next year, which pay interest of 9.6% per annum, and NZ$1.9 million worth of perpetual bonds held by Speirs Group paying 10% per annum, which mature in September 2013.
And although it has refused to pay NZ$5 million owed to former Hanover shareholders Eric Watson and Mark Hotchin by June 30 , Allied Farmers continues to recognise the liability in its accounts.
And PwC says the audited financial statements don't include any adjustments that might need to be made to reflect the situation should Allied Farmers be unable to continue as a going concern.
"Such adjustments may include assets being realised at other than the amounts at which they are currently recorded in the balance sheet," PwC says.
"In addition, the company and group may have to provide for further liabilities that might arise and to reclassify certain non-current assets and liabilities as current."
The auditor says the August 20 receivership of Allied Nationwide has had a "pervasive" impact on the parent.
"As a consequence of the receiver taking control of Allied Nationwide and its accounting records, we have been unable to complete our audit of Allied Nationwide and therefore the group financial statements."
Further, it says the carrying value of loans and advances, inventory, property and investment property may be further negatively impacted by the current credit environment, an increased level of uncertainty in respect of property values and difficulties in assessing borrowers' ability to meet future obligations.
"In addition, the recovery of these assets is, in many cases, dependent on the ability to sell the collateral assets in which the company and the group have a security interest," says PwC.
"In the current  market conditions there is additional uncertainty over the value of some collateral assets and the timing of sale of those assets. We are unable to quantify the potential effect of these uncertainties."