Savings Working Group eyes govt savings first; says compulsory savings may not be magic wand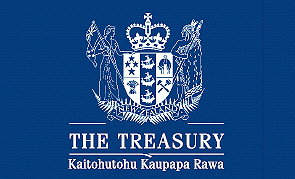 By Alex Tarrant
The earliest gains in national savings can be made by government reducing spending and reversing its deficit, the chair of the government's Savings Working Group Kerry McDonald said.
McDonald also said the group would be looking very closely at evidence on whether Australia's compulsory savings regime was increasing the level of savings there, or whether it just shifted savings around the economy.
"The public sector, which after running surpluses for a number of years has gone sharply into deficit, and the level of government expenditure has lifted strongly," McDonald said.
"It's a very real question as to what the options are to reverse that situation, because the most direct and effective way to lift national savings is to do it through the public sector – particularly through the government's expenditure and balance sheet."
McDonald was speaking to a media briefing in Wellington, ahead of the group's third meeting on Friday, at which it will discuss the public and export sectors.
The Savings Working Group was established by Finance Minister Bill English to look at how to lift national savings. It will present its final report in January next year. 
See it's terms of reference here
.
Compulsory savings
There has been plenty of talk in New Zealand lately on whether to make Kiwisaver compulsory, and whether government should resume contributions to the national superannuation fund, which it halted after getting into power.
The savings working group was looking at Australia as a laboratory for compulsory savings, McDonald said.
"You would only go to compulsion if it increases the national levels of savings, so does it actually achieve that?
"There's quite a few views around that say 'no it doesn't achieve that - all it does is shift savings'. So we are literally up to our ears in data on that question."
McDonald said he did not have a view on whether resuming super fund contributions would boost national savings, but the issue would be clearly implicit in what the group was working on.
"The first question with compulsion is, does it lift the level of national savings?"
"That's why the Australian evidence is so interesting for us, because it's in a context that's much closer to New Zealand than some of the other economies. 
"You could get into a situation in which a policy decision is made in relation to national savings, and all that does is people say, 'oh government's doing it on our behalf, so we don't need to do anything'."
McDonald said that sort of reaction was not uncommon in the savings environment.
"People might have a precautionary view: they've got a life-cycle approach to how much savings they're going to need for their retirement, they factor in the contribution of the state, they form a view that that's going to be there throughout their entire retirement life, and so they consequently decide they personally are not going to save so much - they'll set a lower target.
"I'm not giving you a conclusion – I'm just saying that's the sort of trade-off that's embedded in the process. We haven't reached a conclusion on that."
Wider issues - NZ's net foreign debt a big issue
McDonald said the group had decided to work in the context of wider issues facing the New Zealand economy, rather than just starting in the detail of savings.
"There's clearly quite a few issues that are of significance at the present time," he said.
"The continuing balance of payments deficit is clearly one of them, and that's leading to a pretty rapid rate of growth in New Zealand's net foreign obligations."
McDonald said New Zealand's net foreign asset position (the difference between what New Zealanders owe and what they own overseas), was one of the critical indicators about the state of the economy at the present time.
Treasury papers show
the country's net foreign asset position at about negative 90% of GDP currently, while this is forecast to grow to negative 100% of GDP by 2014 (figure 9, pg 19).
Furthermore, while New Zealand's gross government debt was quite low at around 30% of GDP,  when it was plotted against New Zealand's net foreign assets, it shared a group with Ireland, Greece, Spain, Portugal and Hungary (
see figure 1, pg 7
).
"There are some differences [between New Zealand and the rest of that group]," McDonald said. 
"Most of their net foreign asset positions have deteriorated very rapidly over the last 18 months or so. New Zealand has always been unsatisfactory and in a reasonably high level, and it has only deteriorated by about 10% in the last 12 to 18 months.
"Nevertheless it puts it at a level which does give serious grounds for concern. And we have a number of papers and views that say that this situation represents a high vulnerability for the New Zealand economy."
So how did we get here?
McDonald pointed to the alarming gap in growth between New Zealand's tradeable and non-tradeable sectors (
figure 7, pg 17
).
"Basically what's been happening is output and employment have been growing strongly in the non-tradeable sector – that's basically the domestic sectors, including government. The tradeable goods sector – that's mainly the export sector – has actually been shrinking since 2004.
"So when you hear people talking about the need for a structural rebalancing of the New Zealand economy, that is fundamentally what they are talking about.
"We are not exporting enough. We are not earning enough foreign currency or producing stuff here that replaces imports."
...And that has led to a balance of payments deficit
"The deficit is met effectively out of foreign savings, so we are either borrowing abroad to fill the deficit, or we're dependent on inward foreign investment," McDonald said.
"The sum of all of that is our net foreign asset position, so all of this is an inter-related process.
"We're not exporting enough, it's leading to deficits, the deficits have to be covered by foreign capital. As the balance of foreign capital builds up, so the New Zealand economy becomes more vulnerable to unexpected market shocks."
McDonald said the obvious policy change to deal with this situation was to lift national savings.
...And higher interest rates, exchange rate
"One of the problems with this high level of net foreign obligations, or high level of debt or foreign investment in New Zealand, is there is pretty strong evidence that this is leading to a higher interest rate for New Zealand," McDonald said (figure 6, pg 16). 
"So we're probably paying in the order of 1.5 – 2.5 percentage points more in interest (than Australia and the USA) as a result of the very high level in foreign obligations."
McDonald said there was also good evidence this was increasing the level of the New Zealand dollar on a trade-weighted basis, which was clearly not helpful for the export sector.
"So if you think in those terms, there are implications for investment.
"Our productivity is very low – it halved over the last decade. There are strong indications that one of the key reasons for the low productivity is that we haven't invested enough in the business sector in productive capital."
Compared to Australia or the OECD average, New Zealand's capital-labour ratio was quite low, he said.
"And the high interest rate clearly is not attractive for investment, and a stronger exchange rate isn't attractive for investing in exports.
"When you see that tradable vs non-tradable graph that is quite alarming.
"It is showing the consequences of what I think are the wrong policy and market signals through the last decade, which made life particularly difficult for the export or foreign currency-earning sector."
Household sector, de-leveraging and retail spending
McDonald said it was important to focus on the household sector, largely because a large portion of the foreign debt that had entered the country had ended up in the household sector, particularly through mortgages.
"Household balance sheets became highly leveraged, to a point that was regarded as high risk," he said.
"More recently, over the last 12 months or so, [there has been] quite a strong effort by households to de-leverage. The data shows that is taking place, and while it's negative in terms of keeping the level of economic activity going - it's undoubtedly reducing consumption – it is rebuilding household balance sheets.
"There is the question of, if household savings are increased, what does that do to retail trade and consumption generally?
"That applies if you're increasing savings generally - what are the macro economic effects that flow from that? That's quite a tricky issue, because the government's trying to stimulate the economy, and appropriately so, but if you try to increase savings, that's likely to offset some of the stimulus.
"But given the level of net foreign obligations, something has to be done."
A look at the free market
McDonald pointed to a phrase - 'the consenting adult's approach'.
"It basically means we've got a free market economy, so you leave it to the market to decide who borrows [and] under what terms and conditions the money gets used. 
"So it's basically that approach that led to the very high proportion of the foreign funds being used firstly in the household sector, secondly in the farm sector.
"We are looking at that directly, and we need to understand firstly, how the processes work and is there anything in them that we should be alarmed at, secondly, given where the money is, what are the implications of that?"
House price falls?
"Now if there's de-leveraging and the average price of houses fall, what does that do to household balance sheets? What does it do to the position of banks?"
McDonald was chairman of BNZ for 12 years, through to the first half of the global financial crisis.
"I can say that the bank balance sheets are in good shape. Barring a major catastrophe, if you look to their loan to asset ratios, it would have to be a very, very large fall in the price of most assets for the banks to have a problem."