Strategic Finance debentureholders could get back as little as 12% of their principal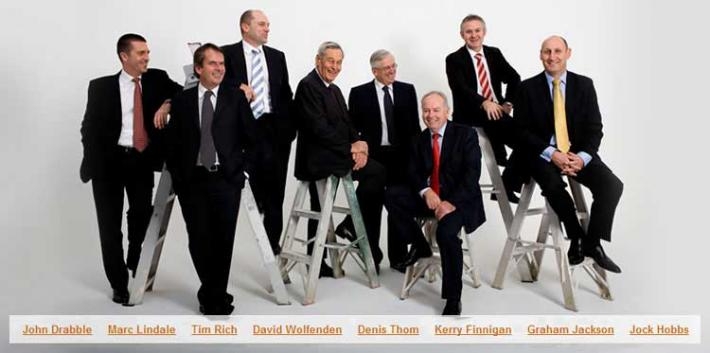 Strategic Finance's receivers say secured debentureholders could get back as little as 12%, or NZ$44.1 million, of their NZ$367.8 million worth of principal investment owed when the property financier was tipped into receivership in March.
Receivers John Fisk and Colin McCloy warn investors in a letter to brace themselves for the return of between 12% and 35% of their principal and say the high end of this range "reflects some optimism" in their likely level of loan recoveries. Debentureholders, including the Bank of Scotland which is owed NZ$76.1 million, are Strategic's secured creditors.
"We emphasise that there are still considerable uncertainties relating to the recoverability of the property loans which will have an impact on the final recoveries that we will be able to achieve for secured debenture investors," the receivers say.
"The property market continues to be challenging and volatile, particularly in respect of development land and bare land subdivisions, both of which are prevalent in the Strategic loan book. Borrowers continue to face difficulties in achieving sales or refinancing of the property."
Secured debentureholders received an initial payment of 2 cents in the dollar, totaling NZ$7.4 million, on September 15. The receivers say they can't estimate when the next distribution will be made. Their next report is due by January 29.
Fisk and McCloy's estimate means Strategic debentureholders' returns are likely to be in line with those of other failed property financiers.
Low ball bids for loan book
The receivers say they have completed the sales process for Strategic's loan book with final, or near final, offers assessed against expected loan realisations.
"Unfortunately, given that the final or near final offers fell short of even our low estimates of gross recoveries from the loan book, we consider that the best possible outcome for secured debenture investors will be achieved via the receivers continuing to realise the loan book,' Fisk and McCloy say.
They managed to squeeze gross realisations of NZ$42 million out of the loan book between their March 12 appointment and October 1. But of these, Strategic Finance has pocketed just NZ$5.4 million with the rest paid to prior ranking security holders and/or used to cover direct sale costs.
As of February 28 the loan book consisted of 87 loans with a total net book value of NZ$229.1 million.
The receivers acknowledge one of the loan book offers provided for some potential future upside, but based on the information provided, they considered any potential upside could be hard to achieve and therefore couldn't be relied on in their overall assessment.
Lots of second mortgages
Fisk and McCloy say the reasons cited by bidders for their low offers included the high proportion (58% or NZ$131.4 million of the net loan book) of second mortgage positions, the threat of enforcement action by prior ranking mortgagees, the significant risk and uncertainty regarding the level of recovery in respect of many of Strategic's loan exposures and return they would require for these risks, the size of the deal and ability to generate returns and the complexities of the loan participation arrangements.
Strategic, whose CEO was Kerry Finnigan and which counted former All Blacks captain and ex-New Zealand Rugby Union chairman Jock Hobbs among its directors, was involved in financing Auckland's Soho Square development, the Sentinel Tower project in Takapuna and the Fiji Hilton.
Most of Strategic's loans were on a capitalised interest basis, meaning interest accruing was added to the loan balance and received on repayment of the loan, rather than being paid to Strategic on a monthly or quarterly basis. Of the firm's 87 loans, about 25 of the borrowers are either in liquidation, receivership or the property owned by the borrower is in the process of, or has been, sold by the first mortgagee exercising its power of sale.
The receivers say  they are "conscious" of a number of matters raised by investors and other parties in respect of Strategic's activities before receivership.
"A thorough investigation is currently being undertaken into the activities and conduct of the company and its officers by us," Fisk and McCloy say.
"Where appropriate, we are working co-operatively with the liquidators (Corporate Finance's John Cregton and Andrew McKay)." See the liquidator's first report here.
Strategic froze repayments to investors in August 2008 blaming tough conditions in the property market. Investors then voted for a moratorium in December 2008 that aimed to repay them 100% of their principal investments plus interest through asset realisations over five years.
However, trustee Perpetual Trust called in the receivers in March after Strategic failed to generate sufficient loan recoveries for a repayment to investors' that was due in January. At that point secured debenture stock on issue was worth NZ$367.8 million, unsecured deposits stood at NZ$1.45 million, subordinated notes NZ$21.7 million and interest payable at NZ$54.67 million.