Securities Commission follows RBNZ; Warns retail investors of potential risks of investing in property development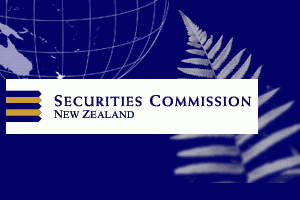 By Gareth Vaughan
The Securities Commission has added its weight to the Reserve Bank's call for mum and dad investors' to be cautious about private equity groups looking to raise money from the public  to invest in the crippled property development sector.
In its Financial Stability Report this week the Reserve Bank said a number of private equity-based funding vehicles had been launched in recent months with the intention of financing both new and existing property development projects.
It was important potential investors in proposed investments were aware of the nature of the risks they were exposing themselves to, and that they undertake adequate due diligence when making investment decisions, the central bank cautioned.
Interest.co.nz understands the Reserve Bank was looking to highlight the evolution of investment opportunities in the property development sector, where several high profile finance companies such as Hanover Finance, Strategic Finance, Capital + Merchant and St Laurence have met their waterloo in recent years. "Private equity" was used as an umbrella term to highlight the changing types of investment vehicles.
Sue Brown, the Securities Commission's director of primary markets, told interest.co.nz via a spokesman that the commission was aware of several funds being established to fill the demand for "real property development capital" left by the collapse of finance companies and the tightening of credit availability from international and domestic banks.
"Private equity funds are usually established through complex legal structures such as limited partnerships that are illiquid and often carry ongoing contribution requirements beyond the initial subscription," Brown said.
"They are therefore generally more suitable for sophisticated investors with a long-term investment horizon."
If and when such investments are offered to the public they need to comply with securities law, she added.
"Any such offer would require very clear and transparent disclosure of the nature of the investment vehicle, the investor's ongoing financial commitments and of the risks involved in the investment. We recommend that any member of the public who is asked to invest in a private equity fund take professional advice before proceeding."
She described such private equity funds as investment vehicles in which investors buy interests in private companies, partnerships or funds, to provide capital for development projects.