Get financial services hub law in by April, PM Key tells Economic Development Minister Brownlee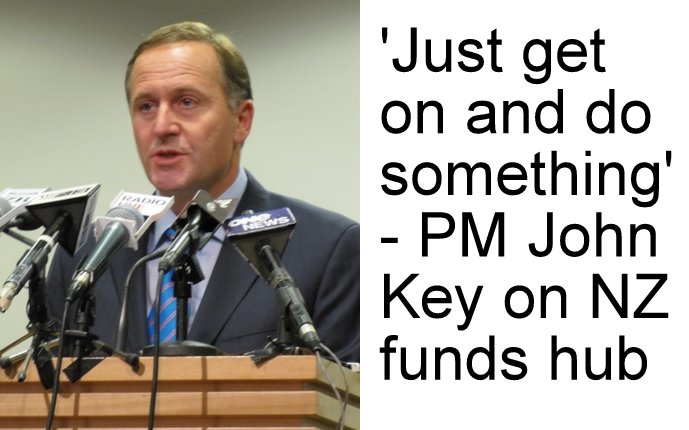 Prime Minister John Key has called for urgent action on the proposed financial services hub which would see foreign funds administered in New Zealand at zero tax interest, reports Fran O'Sullivan in the NZHerald.
Economic Development Minister Gerry Brownlee has been ordered to produce an urgent paper covering a zero tax rating for the relevant foreign funds which Key wants incorporated in the November taxation bill and passed by April 1 next year.
Key was talking on Tuesday night in Auckland
"There's been a whole series of advice coming from MED which basically says 'if you want to do this, you've got to deliver the Magna Carta of documents'," Key told the International Business Forum audience.

"'You've got to do all these things and need bipartisan support' and [so] it goes - on and on and on."

"I don't need the Magna Carta of documents - just get on and do something - which is why I have told Gerry to deliver me a paper that has zero rating of funds and we'll work on that."