SFO arrests and charges 2 Capital + Merchant directors over NZ$14.5m of related party lending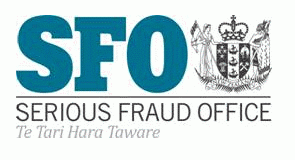 Read the SFO's statement below:
The Serious Fraud Office (SFO) today arrested and laid six charges under the Crimes Act against one current and one former Director of Capital+ Merchant Finance Limited (C+MF). The charges involve nearly $14.5M worth of related party lending dating back to 2002. The two accused are Neal Medhurst Nicholls aged 55 and Wayne Leslie Douglas aged 57.

At the time C+MF was placed into receivership the company owed $167.1M to approximately 7,000 investors. The charges concern loans of approximately $14.5M made between April 2002 and September 2004 to three companies that converted two Palmerston North high rise office blocks into student accommodation. The SFO allege that as directors of C+MF they held investors' funds subject to a special relationship with investors, and that they used their position to apply those funds in a manner inconsistent with that relationship.

The SFO also alleges that the directors falsely stated the true extent of related party lending in annual C+MF prospectuses and associated financial statements in July 2003 and September 2004. SFO Chief Executive Adam Feeley said the charges relate to one discrete set of transactions.

"While we have completed investigations into these matters, the SFO is continuing to investigate a number of other transactions that are of serious concern to us."

The SFO commenced the C+MF investigation in March 2010 after receiving a complaint from the C+MF receivers, Grant Thornton. Mr Feeley said.

"This investigation, and the subsequent charges, demonstrate the speed with which SFO can act, even where the case is one of significant complexity and involves many of millions of dollars."

The SFO has now laid serious Crimes Act charges against persons involved with a number of finance companies, including National Finance; Bridgecorp; Five Star Finance; and Capital + Merchant.

Mr Feeley said "The confidence and financial security of New Zealand investors will not be restored without thorough and timely investigations into all of these companies and, where appropriate, serious criminal charges will need to be laid."

They were remanded on bail and will next appear on 16 December 2010.
Here is a statement from the two directors.
Two former directors of finance company Capital + Merchant Finance Ltd will vigorously defend charges against them laid yesterday by the Serious Fraud Office.

Wayne Douglas and Neal Nicholls say the charges appear to relate to a loan transaction made in 2002 on a Palmerston North property in which a fully secured loan was repaid in full in 2004 without loss to Capital + Merchant or its investors.

The pair say the loan met normal business lending criteria, and the SFO charges are baseless. "Given that the investigation was launched in March this year and we have been co-operating fully with the SFO investigation team, we are surprised and disappointed that charges have now been laid in relation to this particular transaction" say the former directors.

"We see no other option but to vigorously defend these charges and our reputations."
Updated with statement from two directors.