Slater and Gordon teams up with Turner Hopkins to launch class action law suits targeting trustees and others around finance companies. Your view?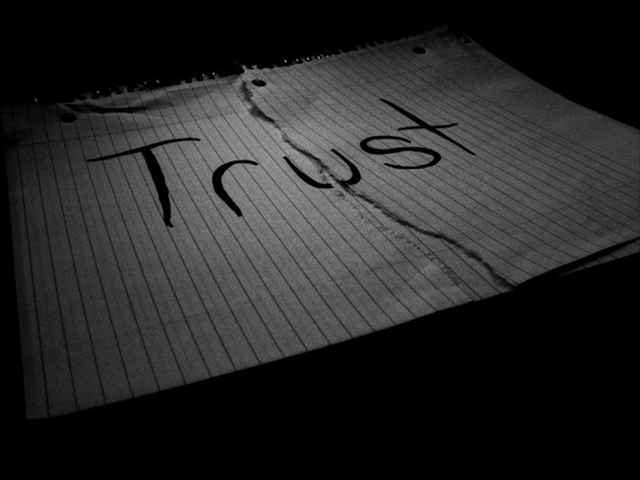 By Amanda Morrall
Trustees, auditors and other professionals who walked away unscathed from finance company collapses are being targeted in an unprecedented class-action style lawsuit that aims to settle the score for investors who lost more than NZ$2.3 billion.
Australian litigation heavy-weight Slater & Gordon, together with Auckland firm Turner Hopkins, announced Wednesday an ''investigation into the viability of legal action'' against various parties who could potentially be held liable for more than NZ$2 billion of losses suffered by investors in the likes of Hanover Finance, MFS Pacific, Bridgecorp, Strategic Finance and St Laurence.
On its website, Turner Hopkins outlines the case for victims of failed finance companies in New Zealand and invites prospective clients to register their interest. The two firms say they have been investigating 'the myriad of finance company collapses' for more than 12 months in the lead up to this announcement.
"The object of these investigations is to explore the viability of bringing a representative legal action against one or more parties who may be liable for losses sustained by investors,'' said Turner Hopkins lawyer Andrew Hooker, who is leading the action from New Zealand.
The announcement comes on the heels of a settlement agreement struck Wednesday by Slater & Gordon with trustees of failed Australian finance company Fincorp. At least seven New  Zealanders are expected to benefit from the settlement.
Slater & Gordon's other legal victories include class-action driven compensation for asbestos, tainted-blood and breast-implant victims.
Hooker said legal action of this nature was unprecedented save perhaps the Feltex case.
That's because New Zealand law has no provision as such for class-action lawsuits. A draft Class Actions Bill and other proposed changes to High Court Rules have been languishing with the Ministry of Justice for a year. (For more see article by Gareth Vaughan).
Hooker said a common law device known as representative-action could achieve the same effect as a class-action lawsuit.
'Numbers not a problem'
While group action of this kind would require a threshold of complainants, Hooker suggested numbers would not likely be a problem based on the level of anger and volume of investors who were burnt by finance companies.
He said the Fincorp settlement, worth an estimated A$30 million, bode well for investors here. (For further details on  Fincorp settlement see Slater & Gordon's release here.)
"While Australian and New Zealand law differ in some respects, the  Fincorp case involves very similar circumstances to what occurred in New Zealand. This raises the real prospect New Zealand victims may be able to receive compensation from Trustee companies following the collapses of local finance companies over the past few years.''
Between 2006 and 2009, around 30 finance companies went under or faltered affecting more than 20,000 investors, most of them retail 'mum and dad' types. The numerous trustees overseeing operations have not been held to account.
Despite reports of class-action against Perpetual Trust (for its involvement with Capital + Merchant Finance)  Christchurch lawyer Grant Cameron said preliminary steps had subsequently been abandoned.*
Hooker said the group-action, if successful, would result in investors being able to recoup some of their losses. The fact that it would not cost the complainants up front, would invariably made it more appealing, said Hooker.
"There's heaps of individuals who've lost everything and yet have no financial ability to fund the litigation. That's why this initiative, with backing from Slater & Gordon, is a real runner. People can join at no costs, once funding is finalised.''
(For a complete list of failed finance companies as well as a list of the trustees that served them, those auditors that were involved and an account of how much lawyers and receivers were paid in fees see interest.co.nz's deep-freeze section.)
While Slater & Gordon did not specifically name any trustees, Hooker said that those being pursued would be the ones associated with the finance companies named above. In most cases that meant the 'large and solvent' ones who were likely to have 'significant insurance.'
In a statement pitched at prospective clients, Slater and Gordon assures finance company victims of their rights.
"Investors are entitled to ask questions of the five trustee companies who were responsible for overseeing these finance companies and monitoring compliance with the trust deeds upon which investors funds were entrusted," Hooker said.
"The essence of these claims,'' it further states, is "that certain trustee companies breached their trustee deed obligations by failing to conduct appropriate diligence of the loan book assets of the finance companies and failed to identify inappropriate related party transactions.''
Separate investigations would also be directed at auditors and director companies.
Despite the Retail Deposit Guarantee Scheme, introduced in October 2008 to prop up the ailing finance sector, scores of investors with money in 30 odd finance companies lost out.
Massive losses
"While some investors have been more successful than others, the rate of recovery has generally been low, with some investors recouping as little as 10% of their original investments,'' writes Slater & Gordon.
Subsequent investigations shed light on the 'murkier aspect of the finance industry in New Zealand, it adds.
"The pattern that has emerged is one in which rather than providing secured finance for investment activities, these company were effectively joint-venturing in property development activities by agreeing to extend loan terms in exchange for potentially more lucrative but risker loan conditions.
"Further, loans were being made to related companies of the finance companies.''
As the bubble burst on the New Zealand property market, it triggered a deleterious knock-on effect for investors.
"Despite the continuing diminution in the value of their loan books, finance companies continued to issue more prospectuses containing reassurances about the security of debentures. Unfortunately, too many retail investors took these investment opportunities up.''
To date, two finance company directors have been ordered to serve jail time on charges related to finance company failures.
Nicholas Kirk and and Marcus Macdonald, ex directors of Five Star Consumer Finance, were sentenced to two years and eight months and two years and three months, respectively for theft of NZ$50.1 million.
The sentences related to charges brought under the Crimes Act by the Serious Fraud Office (SFO) and the Ministry of Economic Development for related party lending.
Anthony Bowden, another ex-Five Star director, received nine months home detention and 300 hours of community service. A fourth director, Neill Williams (said to have masterminded the scam) has yet to be dealt with after electing to change his guilty plea. A disputed facts hearing was slated for this month.
Eric Krecichwost, head of Fincorp,is to be sentenced later this week after being found guilty of allegations from the Australian Securities and Investments Commission that he used his position as company director for personal financial gain.
(Clarifies reference to class-action lawsuit against Perpetual Trust as reported by the National Business Review March 4 and March 24).