Budget 2011: Govt announces it will contest election on selling 49% of SOE power companies, Air NZ shares down to 51% holdings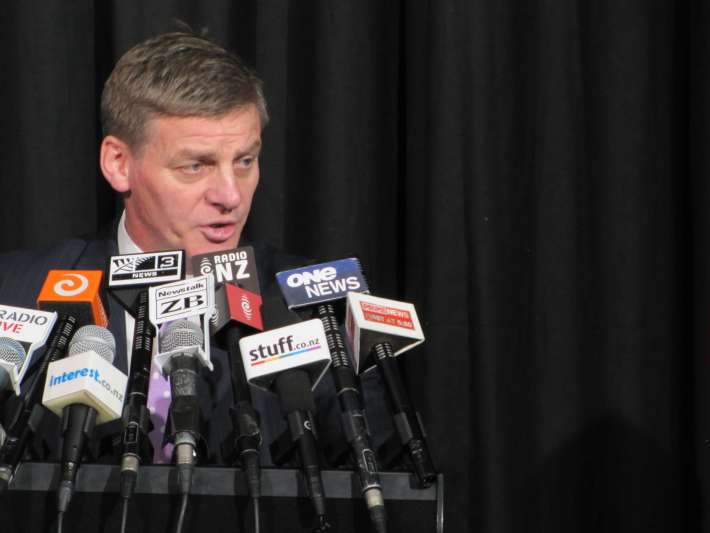 The National Party has decided it will campaign on extending a mixed ownership model for state owned power companies when it contests the November 26 election.
Finance Minister Bill English made the announcement when releasing Budget 2011. Until now National has said it would look at the possibility of selling down stakes in Mighty River Power, Genesis, Solid Energy and Meridian, as well as selling down its stake in Air New Zealand.
English, and Minister for State Owned Enterprises Tony Ryall, made it official today, saying, if re-elected, government would sell down its stakes in the companies to as low as 51%.
The sell downs would happen over a three to five year period starting in 2012. Treasury estimated implementation of the mixed ownership model would free up between NZ$5-NZ$7 billion of capital, which would be put toward other areas of government spending.
New Zealanders would be at the front of the queue for shares, English and Ryall said.
"It will help reduce Government debt, increase investment opportunities for mum and dad investors and improve the companies' financial performance," they said.
"The Government will be a substantial net acquirer of assets in the five years to 2015. Its total assets are expected to rise by NZ$34.3 billion to NZ$257.7 billion in 2015. About NZ$21 billion of this increase is funded directly from within core Crown finances.
"Rather than simply borrow this amount, the Government will use proceeds from the mixed ownership model to recycle existing capital towards high priority future investment in assets like schools, hospitals and broadband. The proceeds will fund about a third of the Government's new investment in core social infrastructure,"English and Ryall said.
No decisions hadbeen taken on precisely how much of each company wouldbe sold or when – other than the Government wouldretain a majority shareholding.
The Treasury wouldnow prepare a mixed ownership model work programme for 2012 – although this wouldnot commit the Government to proceeding before it receiveda mandate at the election later this year, English said.
Iwi wouldalso be consulted before the programme is finalised.