Insurance Council looks to high court for a decision on claims cut-off confusion arising from multiple earthquakes 'events' in Christchurch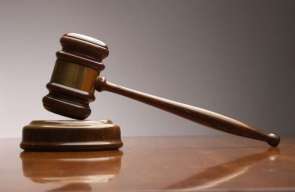 A stand-off between the Earthquake Commission (EQC) and the Insurance Council of New Zealand over cut-off dates for claims arising from the Sept.4 and Feb.22 quakes has fallen to the High Court for resolution.
Despite weeks of negotiation and discussion over the contentious matter, insurers and the EQC have been unable to settle their differences over the commission's decision to reject second event claims on householders who had not yet been paid out from September 4, 2010.
In a joint press release announcing the legal action, the parties said High Court involvement was the best way for the EQC and the industry to get certainty on how to apply the Earthquake Commission Act of 1993, given the ''unusual circumstances generated by two major earthquakes in the same location over a matter of months.''
"EQC and the insurers want to get certainty on this difficult issue as soon as possible to ensure the smooth running of the claims settlement process," said EQC's chief executive Ian Simpson.
"The important point is that we all agree on is that it shouldn't affect payments to people who have suffered losses. It's really about how much cover EQC is allowed to provide in these unusual circumstances."
Earthquake affected residents in Christchurch and their insurers have accused the EQC of unfairness in choosing to accept as a second event claims where a pay-out from Sept. 4 had already been made while bundling under a single claim damage arising from Sept. 4 and Feb. 22 in those instances where a pay-out had not yet been made.
EQC officials said in the "majority of cases" full cover had been reinstated, meaning most people claiming were eligible for second event coverage.
The financial implications for insurers forced to compensate on damage beyond the $100,000 (plus GST) on EQC pay-outs for structural damage and the $20,000 for contents, is significant given the destruction caused by the Feb. 22 quake was extensive.
Insurance Council Chief Executive Chris Ryan said the issue was "complex" and required a legal opinion to resolve.
While Simpson maintains the claims process is "smooth running" those are the coal-face beg to differ. Accounts of lost paper-work, confusion and delays are rife with even more pressure created by Monday's 6.3 quake. (To read an EQC insider's account, click here).
Christchurch residents will be at the mercy of the wheels of justice with respect to any potential "smoothing'' effect of a High Court judgement on claims processing.
Canterbury mental health liaison officer Cerina Altenburg, in an interview with Radio New Zealand, said Cantabrians are exhibiting signs of "extreme stress, similar to that experienced by people living in a war zone.
"People who have never previously approached any psychological support services are finding themselves out of their depth and overwhelmed,'' she said, adding that people were self-medicating with alcohol to deal with "chronic anxiety.''
Domestic violence is also on the rise with the Women's Refuge reporting a 30% increase in it caseload since Feb.22.
Meanwhile, the EQC confirmed that Monday's 6.3 after-shock on June 13 will be classified as a third event, for the purposes of insurance. Affected residents have three months from that date to file a claim with EQC.
'Don't know how many claims are affected'
Neither EQC nor the Insurance Council would tell interest.co.nz how many claims fell under the court case, as the matter was before the courts. The dispute will be held in the Wellington High Court, although no date had been set when interest.co.nz enquired on Thursday afternoon.
Minister for Earthquake recovery Gerry Brownlee told interest.co.nz later on Thursday there were a number of small claims that would be affected by the court case. Brownlee was unaware of how many claims there were.
"We don't know, and there will be more claims lodged as a result of Monday, so it's hard to know. Then there are various trigger points in the date in which claims reset because of the annual rollover and stuff like that," Brownlee said.
"It's not easily quantifiable."
Asked about the wider insurance situation in Canterbury, Brownlee said his dealings with the industry led him to the conclusion it had been able to meet all its obligations.
"They want to meet their obligations and they need an environment in which they can meet those obligations. We haven't quite got there just yet," Brownlee said.
"To be fair to them it was well-known after the September 4 earthquake that the insurers wanted to wait a period of time – they wanted, ideally, 30-plus clear days with no aftershocks over three on the Richter Scale," he said.
"That situation simply hasn't arisen. They've done their best in what is an ongoing seismic event."
(Updates with comments from Brownlee, fixes link to EQC assessor's comments.)