GE books NZ$332,139 tax gain as consumer lender's annual profit more than doubles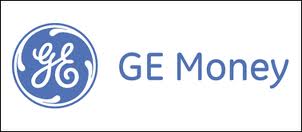 By Gareth Vaughan
GE Finance and Insurance Group, which trades as GE Money offering personal loans, debt consolidation loans, car loans, credit cards and insurance, saw its annual profit more than double last year as a fall in expenses outweighed a drop in revenue.
Meanwhile a related company, GE Capital New Zealand Funding, booked a NZ$332,139 tax gain last year due to the utilisation of group tax losses.
GE's profit after tax surged to NZ$65.4 million in 2010 from NZ$28.5 million in 2009 according to statements filed to the Companies Office.  This came despite a NZ$56.6 million, or 16%, fall in operating revenue to NZ$286.9 million as total expenses, including a NZ$20 million fall in finance costs, were slashed by NZ$112.4 million, or 37%, to NZ$190.9 million.
GE Money describes itself as a profile lender, meaning the interest rates it charges customers vary from person to person based on the likes of credit checks, income and assets. Its personal loans start from NZ$3,000 with no set upper limit. The company says on a NZ$10,000 two-year loan the interest rate charged could vary from 17.5% to 34.15% and on a NZ$15,000 loan over the same time period, 15.25% to 32.5%.
On its personal loans and debt consolidation loans GE Money also charges a NZ$275 establishment fee, which is a once only fee for establishing an account. There's also a NZ$10 early termination fee if the loan is paid in full before the end of the loan term, NZ$1.50 placement handling fee charged for each payment other than by mail or direct debit, and NZ$35 late payment fee, which applies if the customer doesn't make the whole of the minimum payment by the due date.
GE Capital New Zealand Funding was the entity used for the group's commercial paper programme, which hasn't bee utilised since mid-2009. It booked a NZ$332,139 tax gain last year, which a GE spokesman said was due to the utilisation of tax losses from another GE entity, which were used to offset tax paid by GE Capital New Zealand Funding in 2008 and 2009.
GE Capital New Zealand Funding has a NZ$500 million loan from its parent General Electric Capital Corporation of which NZ$498.2 million was undrawn at December 31, 2010. It's a five-year committed revolving credit facility that's automatically extended for successive five-year terms. Interest on the loan is calculated using the bank bill rate plus a margin.
Meanwhile, of GE Finance and Insurance Group's annual revenue, interest income fell NZ$35.3 million, or 16%, to NZ$189.5 million from NZ$224.8 million, and fee income and commission received fell NZ$5.5 million, or 8%, to NZ$64.1 million. from NZ$69.7 million. Receivable impairments, net of recoveries, fell NZ$63.5 million, or 58%, to NZ$46.2 million from NZ$109.7 million. GE Finance and Insurance paid tax of NZ$30.62 million in 2010, up from NZ$11.74 million the previous year.
The company's loans and receivables fell NZ$162.9 million, or 12%, to NZ$1.227 billion from NZ$1.390 billion. GE's provision for impairment fell NZ$15 million, or 25%, to NZ$45.9 million from NZ$61 million.
GE Finance and Insurance Group, whose ultimate parent company is US conglomerate General Electric Company, expects the February 22 Christchurch earthquake to cost it NZ$4.6 million through unrecoverable loans and says it will recognise this in its 2011 financial results.
This article was first published in our email for paid subscribers this morning. See here for more details and to subscribe.