RBNZ: 'We have prevented New Zealand registered companies from committing many frauds overseas'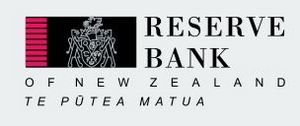 By Gareth Vaughan
The Reserve Bank says it has prevented "many" frauds occurring overseas through the financial activities of New Zealand registered companies and says, with Companies Office assistance, it has had a "significant" number of companies expunged from the companies register.
The central bank's comments, via a spokeswoman, were made to interest.co.nz after we asked for further detail on its concerns over New Zealand registered companies committing financial sector crimes overseas after Reserve Bank concerns were noted by Commerce Minister Simon Power in a cabinet paper released this week by the Ministry of Economic Development.
In the paper Power said the Reserve Bank believes about 1,000 shell companies incorporated in New Zealand over the past three years have been used to carry out banking activities free of regulatory oversight and "many" seem to be undertaking fraudulent activities. The Reserve Bank has received frequent complaints and enquiries about "offshore financial institutions" incorporated in New Zealand but with no other connection to the country.
"It estimates that there are at least 1,000 such companies on the register, of which a number are suspected of carrying out fraudulent activities," Power said.
See more on the cabinet paper here, where Power outlines the government's plans to address threats to the integrity and reputation of New Zealand's companies regime, after 143 New Zealand registered companies were implicated in criminal activities overseas such as smuggling, money laundering and tax fraud within a four year period.
The Reserve Bank spokeswoman told interest.co.nz that the central bank receives complaints and enquiries about shell New Zealand companies engaged in financial activities outside of New Zealand, presumably because they appear to be financial institutions and people assume the Reserve Bank supervises them. She said, however, that although these entities are New Zealand registered companies, they aren't licensed or supervised by the Reserve Bank, and nor are they required to be.
"Although we have no direct jurisdiction over these entities, we are concerned at the risk that their activities overseas can reflect badly on New Zealand's reputation," she said.
'Achtung'
The central bank has put a caution and description of these entities on its website where it notes New Zealand law doesn't provide for any form of officially sanctioned offshore finance industry. Furthermore, there is no provision for the licensing or supervision of any form of offshore financial institutions that are incorporated in New Zealand but provide financial services only outside of New Zealand, the website adds.
When the Reserve Bank receives complaints or enquiries from people overseas its staff reply with information about the entity concerned and reference to its website warnings, the spokeswoman said.
"Many of the complaints and enquiries we receive seem to indicate fraudulent intent by the overseas persons controlling these shell New Zealand companies, although we have no direct evidence to prove this other than information provided by the enquirers," she added.
"We believe our responses have prevented many frauds occurring overseas."
Because the Reserve Bank doesn't have a role either in investigating securities law breaches or in administering the companies register, it refers complaints and enquiries that seem to involve law breaches to the likes of the Ministry of Economic Development and the Financial Markets Authority.
"We take action against entities that appear to be breaching the Reserve Bank of New Zealand Act. The possible offenses under the RBNZ Act in respect of these entities are limited to (a) carrying on an activity using a name that includes the word 'bank' and its derivatives, (b) implying they are a New Zealand registered bank, and (c) using 'bank' words in advertising without a statement that they are not a registered bank."
"We have successfully achieved the removal from the company register (with the cooperation of the Companies Office) of a significant number of entities that were using illegal names, and the removal of a significant number of websites that breached the RBNZ Act," said the spokeswoman.
This article was first published in our email for paid subscribers this morning. See here for more details and to subscribe.