BusinessDesk: "We won't have a definitive solution this weekend": German Finance Minister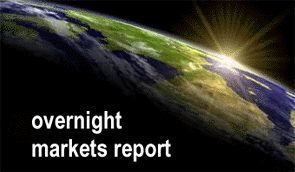 Stocks and the euro sank as comments by Germany's finance minister doused hopes a summit later this month would resolve Europe's debt crisis.
German Finance Minister Wolfgang Schaeuble said European Union governments would adopt a five-point plan at the Brussels meeting on October 23, but "we won't have a definitive solution this weekend," he said, according to Reuters.
Investors responded accordingly. In Europe, the Stoxx 600 Index closed with a 1 percent drop.
In afternoon trading in New York, the Dow Jones Industrial Average shed 1.74 percent, the Standard & Poor's 500 Index sank 1.59 percent and the Nasdaq Composite Index fell 1.81 percent.
"Markets are off their earlier highs on the back of wary comments from Germany suggesting that the upcoming EU summit won't present a final solution for the euro-zone debt crisis," Stephane Ekolo, chief European strategist at Market Securities in London, told Bloomberg News.
"These comments remind investors how difficult it is to find a solution regarding the euro-zone woes. The problems are still out there and the solution isn't really coming," Ekolo said.
The euro was also hit. It was last down 0.8 percent to US$1.3772 in New York after rising as high as US$1.3914 earlier in the session.
The greenback, however, rose 0.57 percent against a basket of its six major counterparts.
A US$21 billion deal by Kinder Morgan to buy rival El Paso, combining the two largest natural gas pipeline operators in North America, boosted shares of both companies but failed to spark overall enthusiasm in the market.
Economic indicators released today didn't help either. Output at factories, mines and utilities rose 0.2 percent, in line with expectations, after being steady in August, according to Federal Reserve data.
But manufacturing in the New York region shrank more than expected in October.
As for earnings, it's a mixed bag too. Of the 45 companies in the S&P 500 that have reported earnings, 62 percent have exceeded analyst expectations, according to Thomson Reuters data.
Wells Fargo was among the ones who posted quarterly earnings that fell short of estimates. The stock sank more than 8 percent.
"The economic recovery has been more sluggish and uneven than anyone anticipated," Wells Fargo CEO John Stumpf said in a statement. "We can't change the economic environment, yet we have worked hard to control the variables we can."
They're not alone. In another sign of tightening purse strings, HSBC is telling employees to reduce travel and become more savvy in shopping around for flights and rooms.
"It's just going to be getting tougher out there," Lee Whiteing, HSBC's travel and company-car manager for Europe, said in a presentation, Bloomberg reported.
"We're going to continue to need to look to drive down the amount of travel. We're constantly looking at ways of economising and doing things smarter."
(BusinessDesk)