BusinessDesk: A deal in Europe and surprising growth in the US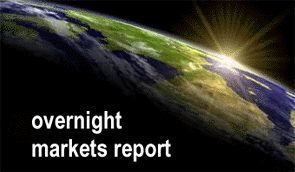 European Union leaders appeared to have managed expectations with great skill, surprising and pleasing investors around the world with an unexpected agreement on measures to resolve the sovereign debt crisis that has been hammering stocks and the euro for the past two years.
EU leaders agreed to boost the region's bailout fund and also reached a deal with bondholders on the losses they will take on their Greek debt to help the embattled nation.
Private holders of Greek debt accepted to take a 50 percent write-down, while the region's rescue fund will rise to 1 trillion euros (US$1.4 trillion).
Investors cheered the deal, breathing a sigh of relief after months of a lack of progress to stop the crisis that threatened to derail a global economic recovery.
"As a result of the fact that we've potentially taken euro Armageddon off the table there is sort of a refocusing on domestic fundamentals, which frankly have been pretty good over the last month," Phil Orlando, chief equity market strategist at Federated Investors in New York, told Reuters.
In Europe, the Stoxx 600 Index ended the day with a 3.6 percent gain to close at the highest level in nearly three months.
In afternoon trading in New York, the Dow Jones Industrial Average jumped 2.70 percent, the Standard & Poor's 500 Index climbed 3.20 percent and the Nasdaq Composite Index soared 3.36 percent.
"You've got a lot of folks that were defensively positioned, many of whom were short different aspects of the market and they've got to reverse those bearish bets in light of what is actually happening," Orlando said.
The write-down that private owners of Greek bonds will accept allows both a 100 billion euro drop in the nation's sovereign debt and a new 100 billion euro lifeline for the embattled country, German Chancellor Angela Merkel said on Thursday.
"Our goal is that the debt of Greece by 2020 is 120 percent [of GDP]," Merkel told journalists after a meeting of euro zone leaders, according to Reuters.
"A nominal haircut of 50 percent has been agreed. On the basis of this, we will have a new program for Greece with a value of 100 billion euros."
The battered euro rallied as a result of the deal, rising as much as 2.3 percent to US$1.4220. It last traded at US$1.4209.
The greenback dropped 1.87 percent against a basket of its major counterparts.
"European leaders bought themselves several months of time at least," Brian Dolan, chief strategist in Bedminster, New Jersey at FOREX.com, told Bloomberg News.
"Even before the summit, we had a push in the euro, down in the [US] dollar, up in all the risk currencies, higher in stocks. The bond market continued to take a pretty jaded view of all the goings on, and that has continued."
Among companies reporting earnings today were Dow Chemical and Exxon Mobil. Both stocks found approval among investors in today's cheerful environment, even as Dow Chemical's quarterly result didn't quite meet expectations.
Of 262 companies in the S&P 500 that have reported quarterly earnings, 72 percent have exceeded Wall Street estimates, according to Thomson Reuters data.
Data showing the US economy expanded at its fastest pace in a year in the third quarter added to the optimism that a recession can be avoided. US gross domestic product rose at a 2.5 percent annual rate in the third quarter, up from 1.3 percent in the prior three months, the Commerce Department said.
(BusinessDesk)