BusinessDesk: 'It is a complete and utter disaster'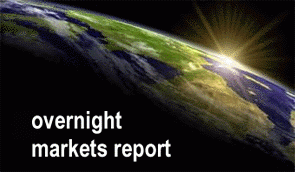 As a sign of increasing investor wariness of all things branded 'eurozone', Germany struggled overnight to sell 10-year bonds as the rift between Chancellor Angela Merkel and her counterparts widened.
The German debt agency failed to find buyers for 35 percent of the 6 billion euros' worth of bonds it put up for sale. The result pushed the cost of borrowing over 10 years for the bloc's paymaster above those for the United States for the first time since October.
"It is a complete and utter disaster," said Marc Ostwald, strategist at Monument Securities in London, told Reuters.
And the numbers agree with Ostwald's reaction.
The new bond promised to pay out a 2.0 percent interest rate - the lowest ever on an issue of German 10-year Bunds. The auction's average yield was 1.98 percent, down from 2.09 percent for the previous benchmark in October.
Ten-year Bund yields were last up 12 basis points to 2.039 percent versus 1.946 percent for US T-notes.
As if that wasn't enough negative news, there are reports that Belgium wants France to boost its support for Dexia, which already is on the receiving end of a 90 billion euro rescue.
And in a special report, Fitch Ratings suggested France has limited room left to absorb shocks to its finances like a new downturn in growth or support for banks without endangering its cherished AAA credit status.
Not unexpectedly, risk aversion spread across all markets, in particular equities.
In early afternoon trading on Wall Street, all three benchmarks were sharply lower. The Standard & Poor's 500 Index shed 1.7 percent to 1,168.49. It has now lost 7.1 percent in six days. All 10 groups in the S&P 500 fell as commodity and financial shares had the biggest declines.
The Dow Jones Industrial Average fell 1.6 percent to 11,310.68. The Nasdaq Composite Index dropped 2.00 percent to 2,470.77. The US stock market will close tomorrow for Thanksgiving and trading will end at 1pm on Friday.
"The path of least resistance is lower," Ken Polcari, managing director at ICAP Equities in New York, told Reuters. "Clearly Europe is continuing to drive the bus. The market is exhausted, it is tired of the lack of leadership on both sides of the pond."
The day wasn't any better on European markets.
The Stoxx 600 declined 1.3 percent to 220.31 at the close in London, for a fifth day of losses. The benchmark index has tumbled 7.1 percent over the last five trading days.
National benchmark indexes fell in 17 of the 18 western European markets tracked by Bloomberg. France's CAC 40 Index declined 1.7 percent. Germany's DAX Index dropped 1.4 percent. The UK's FTSE 100 Index slid 1.3 percent.
There was one bright spot - US government bonds. The US Treasury overnight sold $US29 billion of seven-year notes at a record auction yield. The bid-to-cover ratio was the highest since May.
"On a scale from one to 10 all of the week's auctions were a 10," Jason Rogan, director of US government trading at Guggenheim Partners, told Bloomberg. "And it's because people are just that nervous."
(BusinessDesk)