Mighty River Power or Genesis Energy likely to be first off the block in mixed-ownership sell-down, Key says; 'No earlier than latter part of 2012'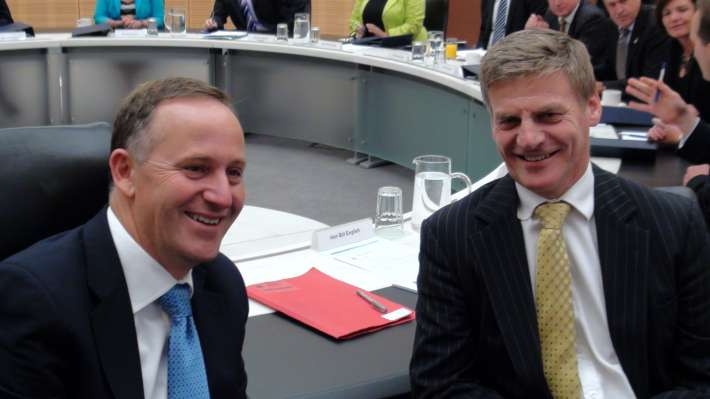 Mighty River Power or Genesis Energy are likely to be the first State Owned Enterprises (SOEs) to be floated in the National-led government's mixed ownership share sell-down, Prime Minister John Key says.
Speaking on National Radio's Morning Report programme, Key said the first share sales should not be earlier than the latter part of 2012.
National is proposing to sell up to 49% stakes in SOEs Mighty River Power, Genesis Energy, Solid Energy and Meridian Energy. It is also proposing to sell down its 74% stake in Air New Zealand to no lower than 51%. The sale process is expected to take place over three to five years, and raise NZ$5-7 billion, which would be used to pay for new capital spending, like school upgrades and construction, over the next five budgets.
Speaking on Newstalk ZB this morning, Key said there was more work to be done on Solid Energy before shares were sold off. Meridian had just got a new chief executive, and markets might prefer a little more time before shares in that company were sold off, he said.
'Lower price than we could get'
Meanwhile Key acknowledged the government might get a lower price for the shares due to the mixed-ownership approach to the sell down, and because New Zealand investors would be front of the queue.
Budget advice from Treasury to the government released earlier this year included comments that foreign investors would play an important role in the sell downs, as they would put upward pressure on the share prices.
"New Zealanders will be at the front of the queue for any offers arising from the extension of the Mixed Ownership Model,  but overseas investors have an important part to play in providing pricing tension to support the Government's fiscal objectives," it says in the Treasury advice.
In August, the government said it expected 85-90% of shares in the companies would be in New Zealand hands, including the government's 51% stake. That means 20-30% of the shares sold by the government could end up in foreign hands. The government is also considering setting a 10% ownership cap for any owners other than itself.
"We acknowledge we'll get a lower price than we otherwise would do, because we're keeping majority control and we're building the book, or the allocation of those shares, favouring New Zealanders," Key said on Newstalk ZB Monday morning.
"If you just wanted to get the maximum price, you'd sell the lot and you wouldn't care who you sold it to. But as we laboriously went through on the campaign, price is one issue, but it's not an overarching objective. The main objective is to make sure we follow through on the commitments we set on the campaign trail," he said.
This table is from the Treasury Budget advice to Ministers released earlier this year:

(Updates with Newstalk ZB comments, links to Treasury advice)