BusinessDesk: Investors position themselves for more uncertainty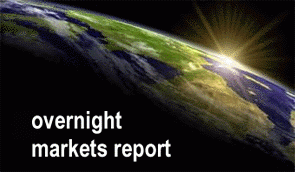 Amid a dearth of news, lingering worries over the fate of the euro and the European Union's member states continue to drag on the single currency and equities in Europe and on Wall Street.
In afternoon trading in New York, the Dow Jones Industrial Average fell 0.40 percent, the Standard & Poor's 500 Index declined 0.61 percent and the Nasdaq Composite Index shed 0.39 percent. In Europe, the Stoxx 600 Index edged less than 0.1 percent higher, as three stocks fell for every two that rose.
Fitch Ratings said it might downgrade France, Spain and Italy. It seems merely a matter of time before more EU members will have their credit ratings cut. Spain's new prime minister has warned about the challenges ahead for the nation. In Italy, thousands of workers protested as the Senate prepares to vote on the latest round of austerity measures.
As for investors, they are positioning themselves for more uncertainty.
Reuters' surveys of 56 leading investment houses in the US, continental Europe, Britain and Japan showed a typical balanced portfolio held 6.6 percent of its assets in cash, its highest since at least December 2010, from 6.4 percent last month.
The polls also showed exposure to stocks rose to 51.3 percent, the highest since July, from 50.6 percent, led by US and Japanese investors, according to Reuters. Bonds fell to 34.3 percent from 35.3 percent, the lowest since March.
The euro zone's debt crisis requires action - and more money. Today, European finance ministers were in talks to discuss 200 billion euros (US$261 billion) in additional funding through the International Monetary Fund of a so-called fiscal compact that was negotiated at a December 9 European Union summit, Bloomberg News reported, citing two people familiar with the planning.
"They'll try to get as much done as they can before Christmas, but it's doubtful they'll put markets in a Christmas mood," Carsten Brzeski, an economist at ING Group in Brussels, told Bloomberg News. "There is still so much uncertainty."
In a review of the year ahead, the European Central Bank highlighted the risks of the region's fiscal crisis at a time the economy is slowing and borrowing costs are rising. But it also sought to assure investors that the common currency's future is secure.
"I have no doubt about the euro," ECB president Mario Draghi told European lawmakers in Brussels. "The one currency is irreversible."
The euro was last 0.3 percent weaker at US$1.3012.
In the US, the National Association of Home Builders provided a better-than-expected reading on sentiment. The NAHB/Wells Fargo Housing Market index rose to 21 in December from a downwardly revised 19 in November, the group said. Economists polled by Reuters had predicted a reading of 20.
"We're not looking for numbers next year to come anywhere close to the kind of numbers that we saw pre-recession, but we do think the housing market is setting up for a plus year in 2012 in terms of new home construction, as well as sales," Steve Blitz, senior economist at ITG Investment Research in New York, told Reuters.
Some see opportunity, including Saudi Prince Alwaleed bin Talal who is investing US$300 million in Twitter.
(BusinessDesk)